Thomas The Tank Engine's Gordon
The Flying Scotsman
For a railway fan, the Flying Scotsman is without a doubt one of the most beautiful trains in the world with over 159 years of service and as one railway fan puts it, "the train that makes me feel like I'm going to Hogwarts." He prominently appears in Thomas and Friends, a children's cartoon although as a railway fan myself, I can confidently say, it is not just for children but also for those who love trains in general, to see those trains come to life is such a wonderful thing. When I see Thomas the Train, the Flying Scotsman, and many more – chugging along, hauling massive freights, it brings a smile to my soul.
But I may be getting a little ahead of myself here. Here's what we'll do. We'll go over the details of this magnificent train called the Flying Scotsman, his appearance(s) in Thomas and Friends, and the architecture behind the Flying Scotsman's design. If at any point you get lost or confused, please communicate with us. We're here and we will talk to you.
QUICK FACTS: THE FLYING SCOTSMAN IN THOMAS AND FRIENDS
The Flying Scotsman is the younger brother of Gordon, who pulls the railway's express train. Sometimes, he would tease Gordon, calling him "little brother". He went to Sodor in 1967 to cheer up his last surviving brother, Gordon, and was popular with the engines. When he arrived at Sodor, he had two tenders, one for coal and water and the other, only for water. Henry, a mixed-traffic tender engine working on the Main Line, felt jealous of this. The Flying Scotsman was one of the three real tender engines that appeared in the television series. The other two were Stephenson's Rocket and the City of Truro.
Flying Scotsman Train Architecture
The Flying Scotsman was based on A1, later A3 Pacific, a real steam locomotive that was coal-fired and had a maximum speed of 105 mph. Designed by Sir Nigel Gresley, then Chief Mechanical Engineer of the Great Northern Railway, GNR, in 1911, A1 was built on February 23, 1923, by Doncaster Works, for London and Northern Eastern Railway, LNER. It would handle, unassisted, the mainline express services that were then reaching the limits of the capacity of the Atlantics that ran the Great Northern Railway.
In 1928, the first non-stop "Flying Scotsman" service of LNER, was pulled from London Kings Cross to Edinburgh Central. This made him the world's most famous steam locomotive. The Flying Scotsman set two world records; it was the first steam locomotive officially recorded to reach 100 miles per hour on November 30, 1934. And it set a record for the longest non-stop run by a steam locomotive, while on its tour of Australia in 1928. It ran 422 miles on August 8, 1989. It was retired on January 14, 1923.
In 1947, and in 2006, it was rebuilt
In 2019, the National Railway Museum assumed ownership of the Flying Scotsman that now hauls visiting heritage railways and rail tours across the United Kingdom.
The Flying Scotsman represented two stages in the history of the British 4-6-2 Pacific steam locomotives designed by Nigel Gresley.
These were designed for mainline passenger services; eventually for express passenger service on the Great Northern Railway, UK. The change in class designation to A3 reflected that the same chassis of a higher pressure boiler was fitted with a surface for greater superheating and reduced cylinder diameter. These led to an increase in locomotive weight. All the A1 locomotives were eventually rebuilt according to A3 specifications.
These locomotives were named after railway officials or famous racehorses. The Flying Scotsman was named after the famous long-distance passenger train of the company. It is the sole survivor of this class.
DATA:
Withdrawn in 1959–1966
One was preserved: No. 4472
The remainder, scrapped
Gordon
Gordan was an express tender whose big engine was blue, his main duty was to pull the express train, Wild Nor Wester, of the Main Line railway. This sometimes bloated his ego, and he would boast in his superiority. He is one of the fastest and strongest engines on Sodor.
Gordon was mainly used for passenger duties but occasionally pulled goods trains, which he disliked, believing these tasks were beneath him. He is number 4. He also hauled special services, like royal trains.
A SLIGHT DEBATE BETWEEN GORDON'S TRUE ORIGIN
Gordon was said to be the experimental prototype for the A1 PACIFIC DESIGN for the Great Northern Railway. It was designed by Sir Nigel Gresley. It was built at Doncaster Works in Yorkshire. When the first batch of A1 Pacifics appeared in 1922, Gordon would have been reclassified A1/1 since he was a slight deviation from the A1 design.
Gordon had an experimental engine and did not receive a number. He was not put into regular traffic; he was used only on test runs. Because of different problems, Gordon was rebuilt in 1939 at Crewe. Sir Topham Hatt, the leader of the railway, known as the Fat Controller, and Sir William Stanier worked to correct the problems – everything under the running board was Stanier's design. Sir Topham Hatt designed the running board itself.
However, a video of Meet the Contenders stated that Gordon was an LNER A3 PACIFIC in the television series, like the Flying Scotsman and his siblings. But it seems this was not correct and there are other views on this.
Gordon was depicted as the "Shooting Star". Gordon was based on a PENNSYLVANIA RAILROAD K4, specifically No.3768. The Pennsylvania Railroad K4 "Pacific" was the leading passenger steam locomotive from 1914 until 1957 when steam engines ended on the Pennsylvania Class 1 railroad. The K4s hauled the express passenger trains until diesel locomotives replaced them.
The Pennsylvania K4 3768 was among the 425 K4 series that Pacifics used on their top passenger trains until the late 1950s. The Pennsylvania Railroad built 3768 in its Altoona Works in 1920.
3768 was one of only six K4 locomotives that were streamlined for the Pennsylvania railroad. It was retired in October 1953 and was scrapped.
3768 operated on the North-East portion of the Pennsylvania Railroad, not going further west than Chicago. It frequently powered the "named trains" like Broadway Limited, which ran the mainline. The 3768 had modern fittings installed on the K4s, such as the modern slat pilot, modern interchangeable tender, and the PRR smokebox configuration. It was showcased at the 1939-40 World's Fair in New York City from 1939 to 1940, together with many noteworthy locomotives.
PENNSYLVANIA CLASS K4 INFORMATION:
Built-in 1914 until 1928; by PRR Juniata Shops, Baldwin Locomotive Works
Total produced were 415 engines
Retired in 1947 to 1960
Two were preserved: No. 1361 and No. 3750 which is on display
The remainder was scrapped.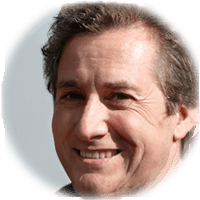 A longtime railfan, Bob enjoys the research that goes into his articles. He is knowledgeable on many railroad topics and enjoys learning about new topics. You can get a hold of Bob at his email link below.