Bethlehem Steel Company #111, Fireless Steam Survives
Fireless locomotives may not receive as much love and attention from railfans as other locomotives, but this design of steamers played a vital role in maintaining safety in manufacturing areas. These locomotives allowed for freight movement in factories and other areas where flammable liquids were present. Bethlehem Steel Company #111 is one of the few fortunate to be preserved.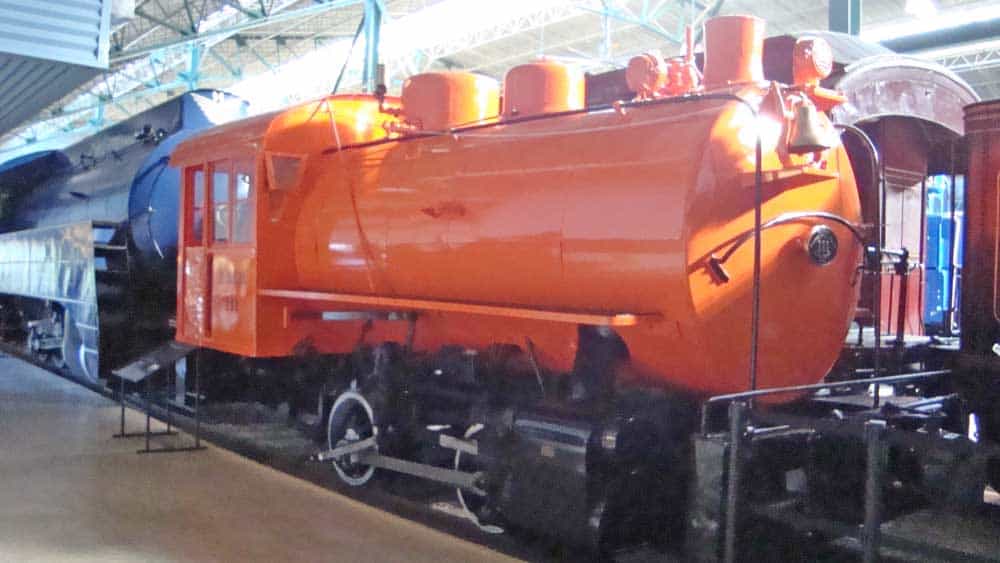 History of Bethlehem Steel Company #111
Bethlehem Steel Company #111 was built by Heisler Locomotive Works in 1941. The locomotive has a 0-4-0 wheel arrangement and was able to produce a tractive effort of more than 11,800 lb/f. She also has capacity to hold filled with steam produced elsewhere. #111 had a capacity of 420 cubic square feet.
The Bethlehem Steel Company, one of the world's largest private steel producers and shipbuilders throughout the 20th century, thrived following World War II. Thanks to its spark-free operation, #111 was primarily used around the company's primary steel mill in Bethlehem.
#111 had a lengthy career for the steel producer but was eventually retired in 1972. Because she was in decent condition, the locomotive was used as an emergency backup by the Bethlehem Steel Company before eventually being donated to the Pennsylvania History and Museum Commission.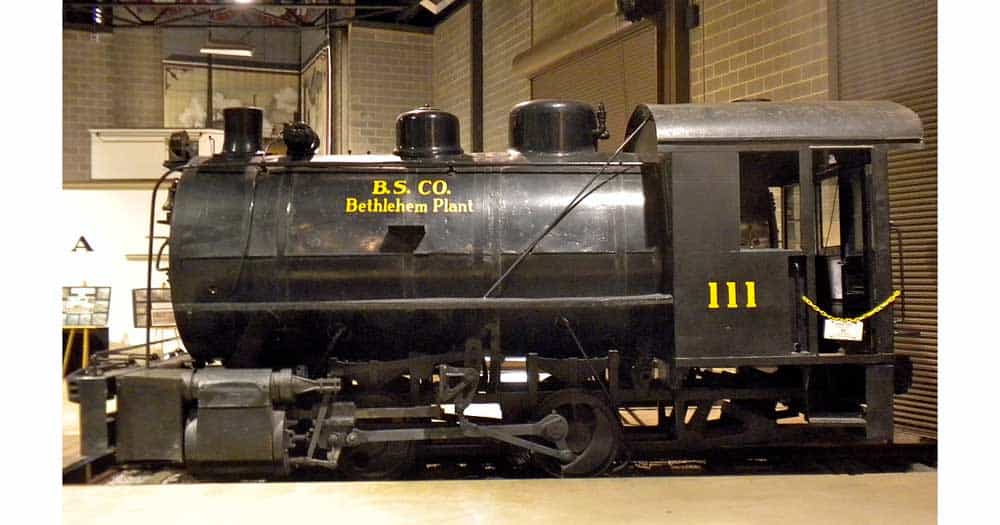 Where Is the Bethlehem Steel Company 111 Now?
Today, the Bethlehem Steel Company #111 is on static display indoors at the Railroad Museum of Pennsylvania following a recent restoration in the late 2010s. As part of the restoration, the locomotive was updated with a bright orange paint scheme.
Interestingly, the Railroad Museum of Pennsylvania is also home to the largest flameless engine ever built, Pennsylvania Power & Light #4094. Compared to the #111, the #4094 is almost three times as heavy at 190,600 pounds and much longer at 35 feet and 1 inch. It also has nearly four times the tractive effort as the Bethlehem locomotive and more than double the capacity with 1,080 cubic feet.
If you visit the Railroading Museum of Pennsylvania, be sure to visit these flameless locomotives and see this fascinating steam locomotive history. While they will likely not steam again, at least not in the near future, these locomotives showcase a technology that most railfans often overlook and are true Bethlehem Steel company