PRR #520, Boiler Explosion Survivor
When the Pennsylvania Railroad (PRR) unveiled L1s class steam engine in 1914, the new design was seen as the solution to the to help alleviate the tight timetables steam engines were on to deliver goods. The class proved successful and 574 of these locomotives were built. Though most of the locomotives in the L1s class were scrapped, one such locomotive, Pennsylvania Railroad #520 has been preserved, even after experiencing boiler explosion.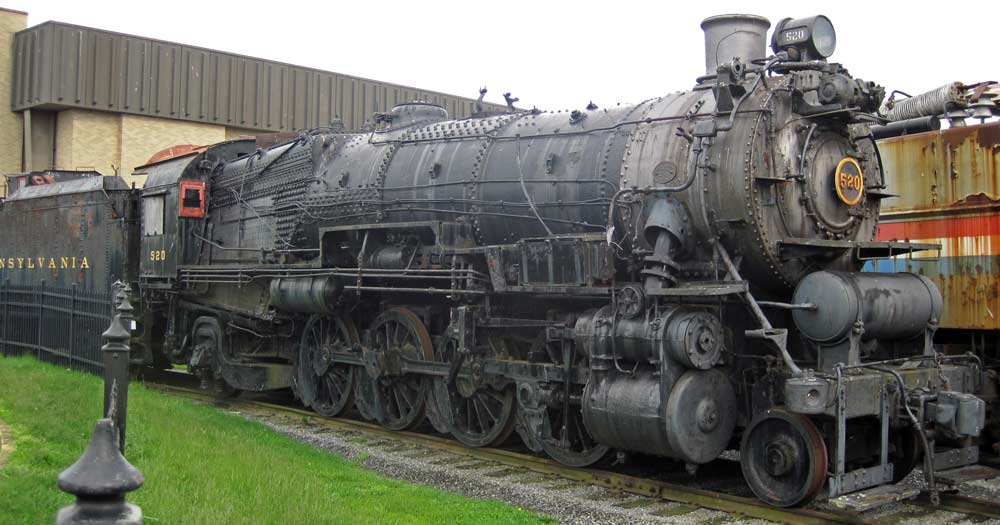 Technical Aspects of PRR #520
| | |
| --- | --- |
| Builder | Baldwin Locomotive Works |
| Year Built | 1916 |
| Weight | 324,700 lbs. (locomotive), 772,000 lbs. (w/ tender) |
| Wheel Arrangement | 2-8-2 (Mikado) |
| Driving Wheel Diameter | 62″ |
| Tractive Effort | 61,455 lb/f |
History and Use
Pennsylvania Railroad #520, like the rest of the L1s locomotives, were designated for freight service thanks to their significant power, with the ability to speeds of 50 miles per hour if hauling lighter loads. Her early years in service were quiet; but she made a news in 1942 when she suffered a massive boiler explosion.
On November 14th, the locomotive was traveling with a load of freight near Cresson, a town about 80 miles east of Pittsburgh, when the boiler exploded. The powerful blast killed the engineer and brakeman and derailed the locomotive and six tank cars. The conductor and the fireman were injured in the blast, and a house close to the railroad tracks had its windows blown out.
Despite this alarming accident on its track record, PRR #520 was soon repaired and back on the Pennsylvania Railroad's roster. She continued to run until 1957, when the Pennsylvania Railroad retired her as part of the dieselization movement.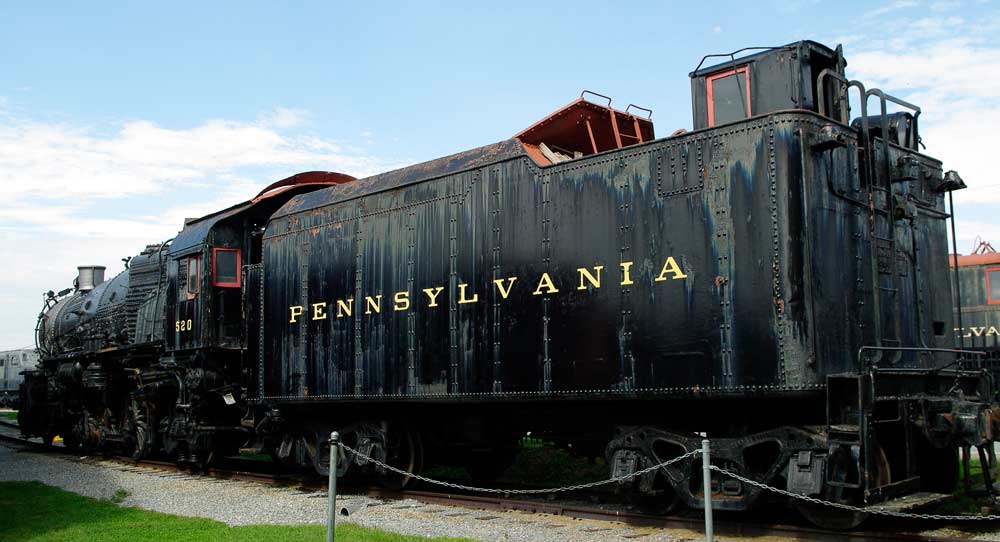 Today
When she was retired, #520 made her way to the Pennsylvania Railroad's collection of locomotives to preserve. In 1979, the locomotive was donated to the Pennsylvania Historical and Museum Commission.
Today the locomotive resides at the Railroad Museum of Pennsylvania, where she was placed on static display outside. Although she doesn't steam anymore, #520 reminds visitors that the L1s were a force to be reckoned with.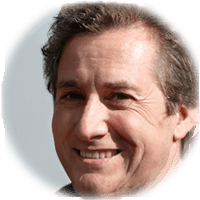 A longtime railfan, Bob enjoys the research that goes into his articles. He is knowledgeable on many railroad topics and enjoys learning about new topics. You can get a hold of Bob at his email link below.