The History of Heisler Locomotive Works
In 1891, Charles Heisler was working as the personal assistant to Edward Nichols, the president of Dunkirk Engineering Company. Heisler was also an engineer at the company and he designed a new locomotive that was a departure from the Dunkirk Gilbert Class "B" product they manufactured at the time. The Heisler locomotive design placed the cylinders outside the crew cab and under the boiler and employed the use of side rods on the wheels. He received a patent for the design, and Dunkirk even built a prototype of the locomotive, but the leadership at Dunkirk didn't use the design and Heisler left his employment with Dunkirk in 1892 before the company closed.
The Stearns Manufacturing Company picked up the Heisler locomotive design in 1894. However, by the end of 1904, they were no longer manufacturing it because sales had declined. The economic panic of 1907 forced Stearns into bankruptcy and, as a part of their reorganization, the company was renamed Heisler Locomotive Works.
Heisler's design allowed for locomotive power and track adhesion that could handle heavy loads on steeper grades and maintain control on uneven tracks. Heisler engines were used in logging operations on Mt. Rainier and Mt. Shasta.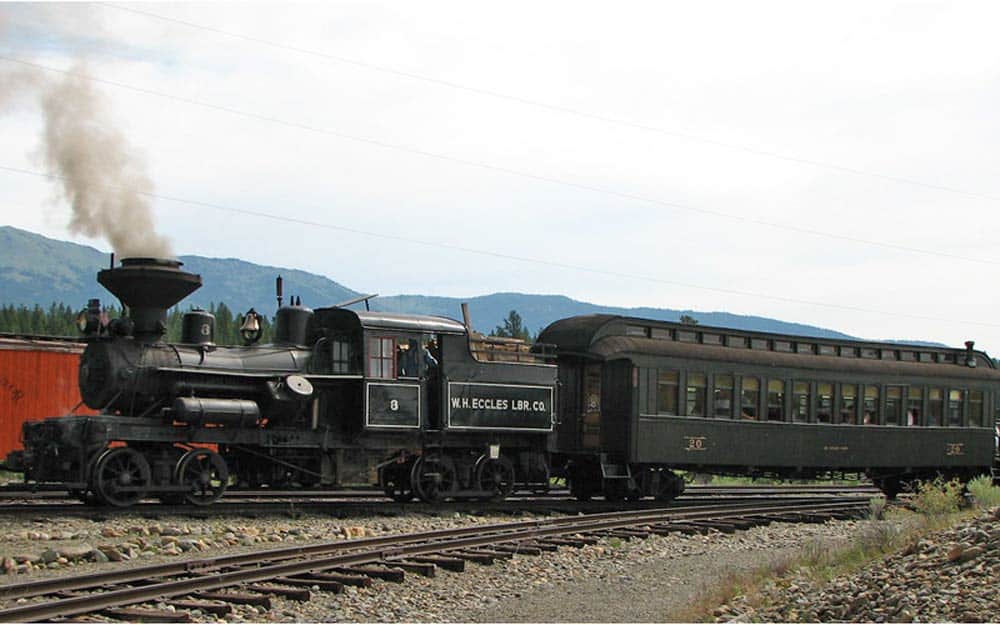 While Heisler's design had some advantages, the timing was unfortunate. His three-truck design allowed for better traction and adhesion due to its increased locomotive weight. But Heisler was gearing up production just as two competing locomotives, the Shay and the Climax, were very popular in the market. The Heisler model had some distinct advantages over both of these models. Heisler locomotives came with a lower price tag and were cheaper to operate because of their simplified transmission. And while it wasn't ideal for some applications, like logging routes that required slower, stronger pulling, the Heisler-designed engines could operate at higher speeds.
Heisler Locomotive Works offered 11 versions of their engines that ranged in size from 14 tons to the 95-ton model. Over the course of their manufacturing, they built just over 600 locomotives. Most of these were produced for domestic railways. Their global market was a small one. Early designs could use wood or coal for fuel and later models could also be outfitted to burn coal. Their later designs included a single diesel/electric locomotive that utilized their patented side-rods located on the outside of the trucks' wheel sets.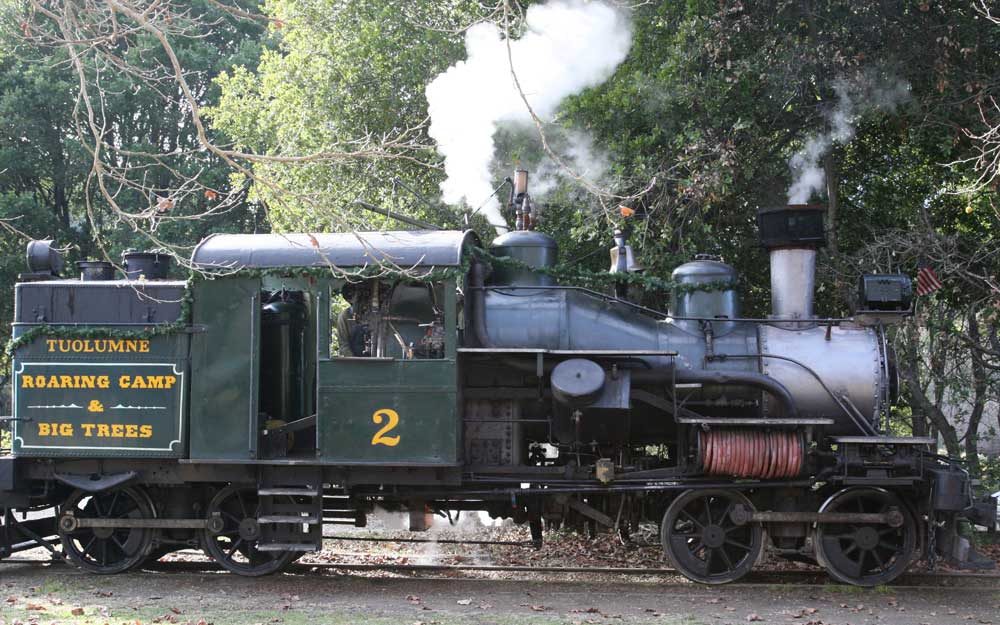 Production of Heisler Locomotives ended in 1941. The last locomotive to be produced using their design, however, was No. 148, built in 1944, produced by A & G Price in New Zealand. Their customer, Ogilvie & Co., wanted a Heisler locomotive and A & G Price used elements of the Heisler design, including front-mounted water tanks with their distinctive curved leading edge.
The oldest known Heisler still in operation is a 2-truck, 37 short tons locomotive built in 1899. It is operated by the Roaring Camp & Big Trees Narrow Gauge railroad and transports guests through the California Redwood forest. The steep and winding route is meant to simulate what it would be like on a historic logging railway.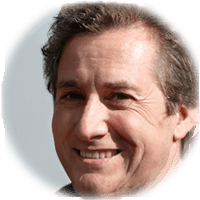 A longtime railfan, Bob enjoys the research that goes into his articles. He is knowledgeable on many railroad topics and enjoys learning about new topics. You can get a hold of Bob at his email link below.