Sumpter Valley #3, A Heisler Hanging Around
While there were numerous designs for steam locomotives throughout history, one of the most distinguishable types is the Heisler locomotive, one of the last variants of geared steam locomotive engines, which were invented by Charles L. Heisler in 1892. One of the main features of these very rare steam engines is the short-wheelbase trucks that enabled them to negotiate rough tracks and tight turns. While Heisler steam locomotives are easy to notice due to their V-shaped, two-cylinder engines that are mounted just ahead of the cab, they're very rare and difficult to find. But one such engine that is in service today and exciting railroad fans in Baker County, Oregon is the Sumpter Valley #3.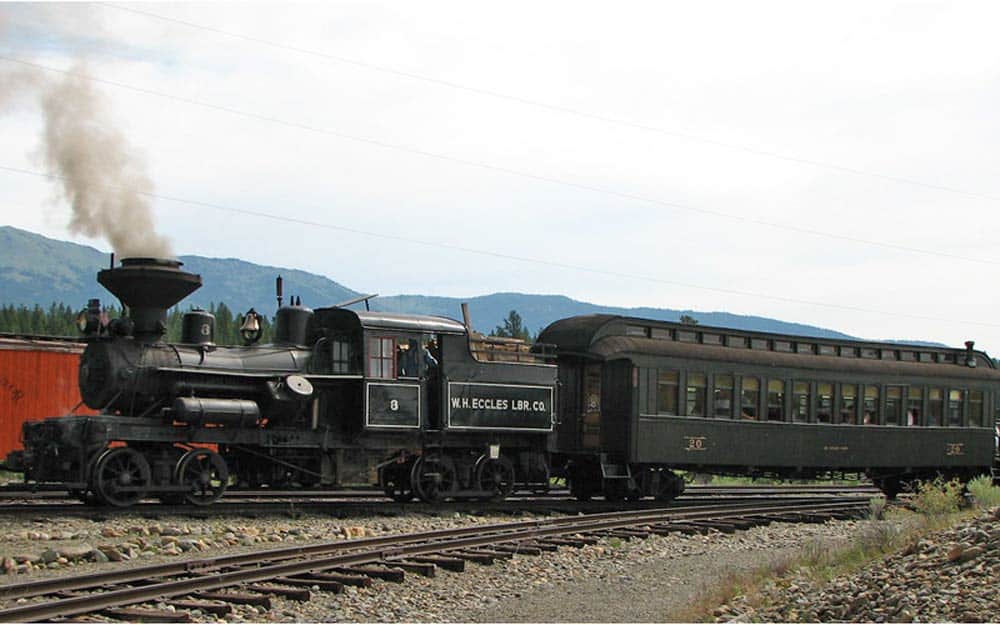 A Brief History of the Sumpter Valley #3
Sumpter Valley #3 is a two-axle truck wood-burning narrow-gauge steam locomotive that was built by Heisler Locomotive Works in 1915. It was built for the W.H. Eccles Lumber Company to be used for hauling logs on the hastily-built logging railroad that branched out of the famous Sumpter Valley Railroad. This steam locomotive operated in Austin, Oregon until the mid-1920s when it was relocated to Cascade, Idaho where it was placed in service in a sawmill for several years. At the end of its revenue career, #3 had been converted to a simple boiler to produce steam for the sawmill in Cascade, Idaho.
#3 was later returned to Oregon, restored, and sold to the Sumpter Valley Railroad in 1976. The company was looking for a steam locomotive that would be used for its tourist excursion services. This engine was used as the company's primary locomotive for excursion services until Mikado #19 was restored, which removed a significant workload from #3.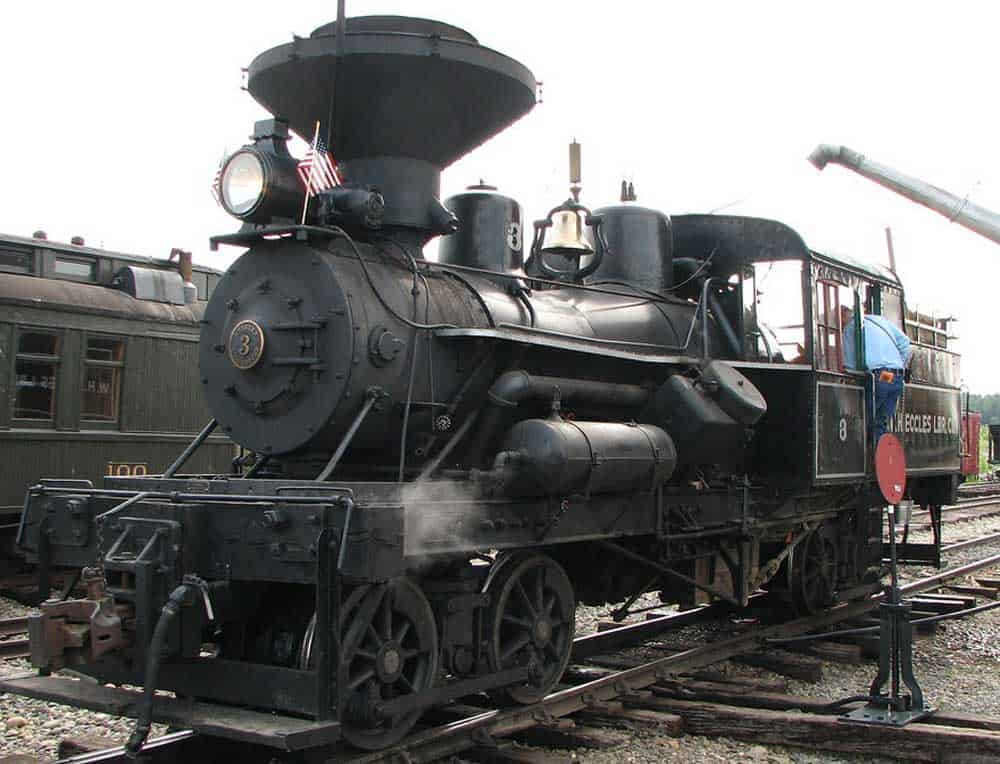 Current Status
Today, #3 is in service at the Sumpter Valley Railroad. It is one of the few wood-burning steam locomotives in operation today. You can visit the Sumpter Valley Railroad website to learn more about #3, their other locomotives, and to plan a trip with this distinctive locomotive.
The Oregon Historical Society wants to make sure steam locomotive history lives on which is why they partnered with the City of Prineville to restore and operate Mount Emily #1.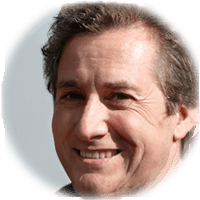 A longtime railfan, Bob enjoys the research that goes into his articles. He is knowledgeable on many railroad topics and enjoys learning about new topics. You can get a hold of Bob at his email link below.