Roaring Camp #7, Sonora Steams Again
Roaring Camp #7, also known as 'Sonora', is right at home at the Roaring Camp and Big Trees Narrow Gauge Railroad since #7 is a Shay locomotive, a type that was extremely popular among logging companies thanks to their low-leveled gear, power, and ability to make sharp turns even on poor tracks. While many Shay locomotives were built over the years, the majority of them have scrapped. Today, there are a few surviving ones and even a small percentage of the survivors that are in operation. Thankfully, #7 is among those still steaming.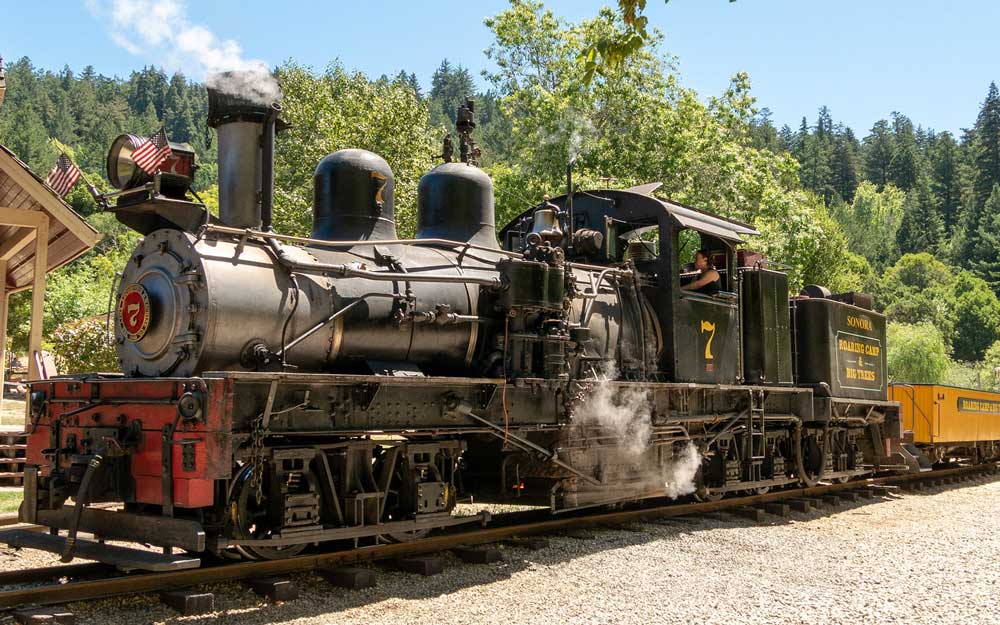 A Brief History of the Roaring Camp #7
Built by Lima Locomotive Works in 1911, Roaring Camp #7 is a 3-truck Shay locomotive that was originally built to be used by the Butte & Plumas Railroad as #4. However, it wasn't long before the locomotive was sold to the West Side Lumber Company. Despite its small size, this locomotive was used for hauling logs from the forest to sawmills until the company halted operation in the 1960s.
After sitting on static display in a county park for years, Roaring Camp #7 was transferred to West Side and Cherry Valley Railroad, a tourist railroad opened by Glenn Bell, the founder of Taco Bell. Sonora would operate on the railroad for a few years until the railroad closed in the early 1980s. #7 would be purchased by Roaring Camp and Big Trees in 1985 for excursion use.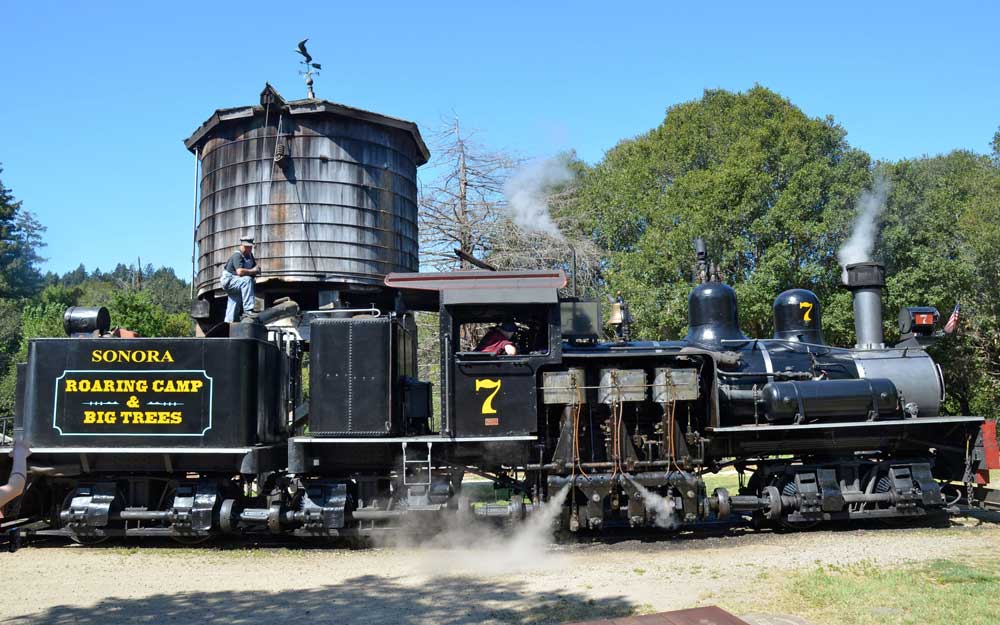 Current Status
Having undergone numerous restoration processes over the years, Sonora is in operation and one of three steam locomotives at the Roaring Camp and Big Trees Railroad in Felton, California. Excursions with this steam locomotive will take you through the famous Redwood Forest on a roundtrip on the 6.4-mile track as you marvel at the ancient Redwood trees.
It operates most of the year from March to November but only on weekends. For more information on train schedules, ticket pricing, and many more attractions offered by the railroad, you can visit the Roaring Camp and Big Trees website.
Did you know that the railroad is also home to Roaring Camp #2, a Heisler locomotive named Tuolumne?