Strasburg Rail Road #90, One of the Last Decapods
Built in 1832, the Strasburg Rail Road is not only the oldest continuously operating railroad in the United States, but it is also Pennsylvania's oldest public utility and joy and pride of the Keystone State. Given its reputable status, it's only wise that it has to be home to some of the most historic steam locomotives in the country. While the railroad has multiple locomotives, the one that stands above all others is the beloved Strasburg #90.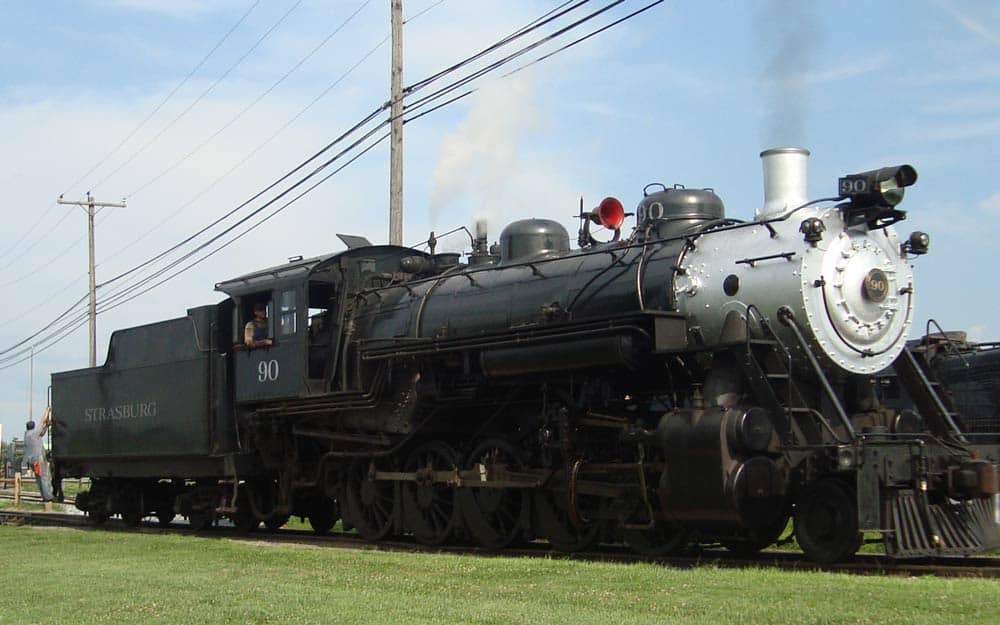 A Brief History of the Strasburg Rail Road #90
Manufactured in 1924 by the Baldwin Locomotive Works for the Great Western Railroad, Strasburg #90 was originally known as the Great Western #90. It's a decapod-type steam locomotive with a wheel arrangement of 2-10-0.
#90 was built to haul sugar beet trains on the Great Western Railway of Colorado. In its heydays, Strasburg #90 was not only the largest but also the most powerful steam locomotive on the railroad. In 1944, #90 was involved in a fatal accident in Loveland when it was struck by truck at a railroad crossing. The accident left two dead and #90 damaged. The locomotive was sent to Denver, Colorado to be repaired at the Chicago, Burlington, and Quincy Railroad.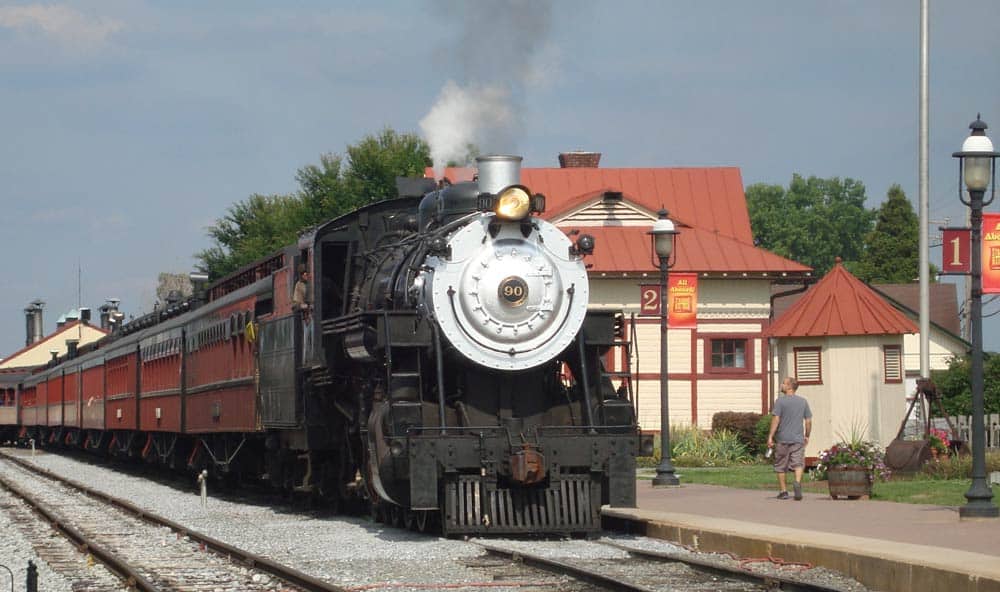 After the Second World War, #90 was used mainly during the harvest season in autumn. In the 1950s, #90 was occasionally used as an excursion service train on the Great Western. It was later bought by the Strasburg Railroad in 1967 and transported to Pennsylvania a month later.
Just like it was during its Great Western days, #90 found itself as the strongest and the largest on the Strasburg Rail Road. It immediately became a fan favorite for excursions on the Strasburg line.
Current Status
Today, Strasburg #90 remains one of the strongest and largest steam locomotives on the Strasburg Rail Road. It is one of the only two Decapod-type steam locomotives in operation in the United States. It is expected that #90 will undergo mandatory inspection in the near future which will temporarily remove it from service. To check #90's status and learn more, visit the Strasburg Rail Road website.
If you think Strasburg #90 is interesting, read about Strasburg #89, a locomotive that survived a hurricane and remains in operation today.