Calico Railroad #40 at Knott's Berry Farm
The Ghost Town and Calico Railroad was not part of original park plans when Walter Knott, began building the Knott's Berry Farm theme park in the 1940s. But by 1950 he began to see how a train could both attract visitors and move them around the park. With this in mind, he began collecting authentic vintage steam locomotive equipment in 1951.
By 1952, the "Calico Railroad" attraction opened, with one of the opening day guests Walt Disney! The two were friends, and it's a good thing since Disney also brought the steam train idea to his new park, Disneyland.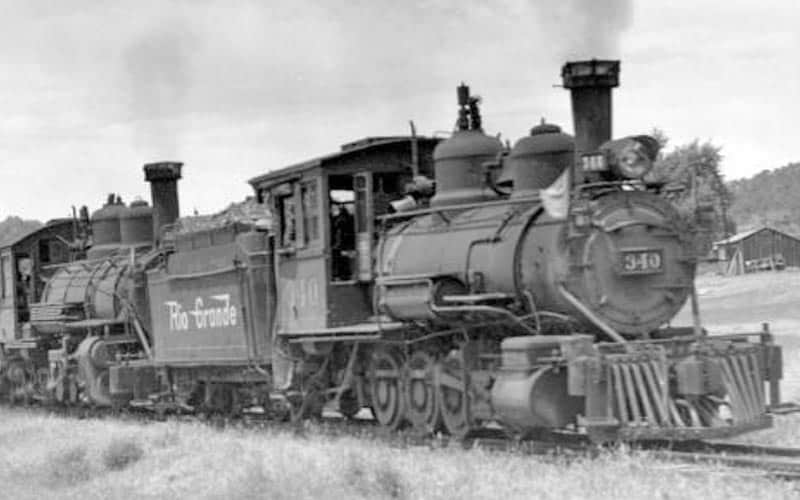 But Walt Knott got a headstart on Walt Disney and had the pick of some recently retired engines. When planning began Knott probably didn't imagine his roster would include a steam locomotive from the legendary Denver & Rio Grande. That locomotive is still running at Knott's Berry Farm and fans of all ages can get up close with Denver & Rio Grande's #340, or as it is now known, Ghost Town & Calico Railroad #40.
A Brief History of Calico Railroad #40
Nicknamed the "Green River", #40 is a C-19 narrow-gauge Consolidation-class steam locomotive with a wheel arrangement of 2-8-0. It was built by Baldwin Locomotive Works in 1881 for the Denver & Rio Grande Railroad (D&RG) Railroad. Its narrow-gauge design helped it navigate sharp turns and steep rail lines that were commonplace in the Rocky Mountains.
The locomotive was originally numbered #400 as part of the railroad's 'Class 70' locomotive series. However, the railroad reorganized the class in the early 1920's and the locomotive was reclassified as a C-19 and renumbered as #340.
Originally, Rio Grande #340 was a coal-burning engine but was converted to an oil-burning steam locomotive. After serving for close to 60 decades on the Rio Grande, #340 was showing signs of wear. It was retired in 1938 and placed in storage. There was some talk, and even some work, to restore the locomotive, but it didn't happen. Yet.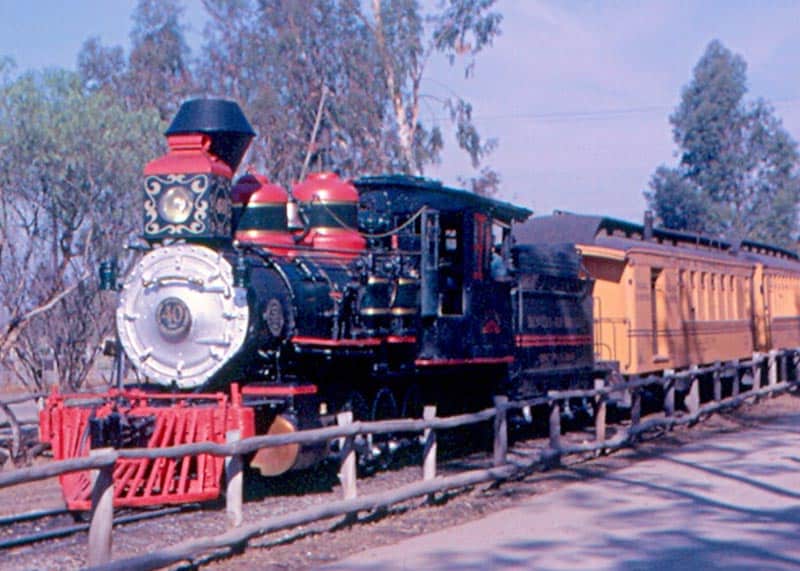 When Knott's Berry Farm purchase #340 in 1951, it was restored. In fact it was restored to its original color scheme and Rio Grande appearance. Other than, of course being renamed and renumbered to Ghost Town & Calico #40.
Given its condition after nearly six decades in revenue service, restoring Rio Grande #340 was not going to be an easy task. There were no blueprints, so craftsmen had to rely on information gleaned from her maintenance in Colorado. Working diligently and meticulously for several years, Rio Grande #340 was restored to working condition and has been running as an excursion train on the Ghost Town & Calico Railroad at Knott's Berry Farm theme park in Buena Park, California for many years now.
Restoration and Current Status
Calico Railroad #40 was recently re-restored – to its original gleaming green color scheme. It now runs daily excursions for tourists. You can visit the Knott's Berry Farm website to learn more about #40 and get your park tickets so you can see her steam up in person.
Calico Railroad #40 isn't the only steam engine that found a new home at a theme park. Be sure sure to check out our series of theme park locomotives.