Detroit and Lima Northern #7, Henry Ford's Locomotive
Henry Ford's connection to Detroit and Lima Northern #7 is an interesting story. After all, while Ford is considered the father of America's automotive industry, his contributions to the travel sector weren't limited to automobiles. In fact, Ford played a vital role with railway travel in Michigan in the 1920s. So it should be no surprise that The Henry Ford Museum of American Innovation, often shortened to 'The Henry Ford' or 'The Ford Museum', features the locomotive considered to be Ford's personal locomotive, Detroit and Lima Northern #7.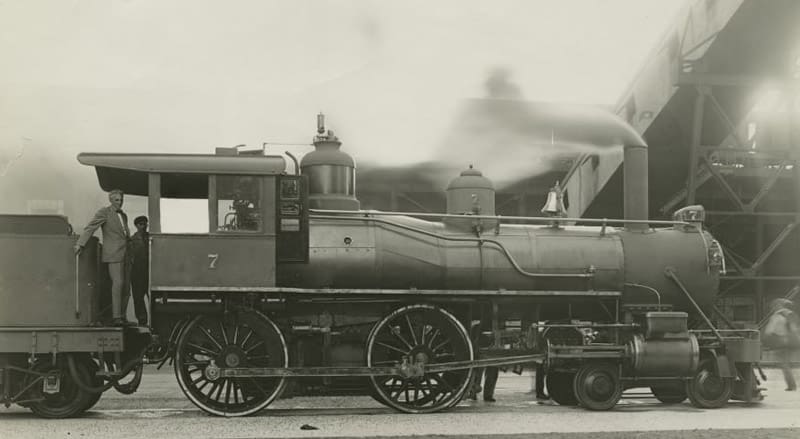 A Brief History of the Detroit and Lima Northern #7
Manufactured in 1897 by the Baldwin Locomotive Works, Detroit and Lima Northern #7 is a 4-4-0 American type steam locomotive that was used in pulling passenger trains from Adrian to Lima during its revenue service years. It was originally owned by the Detroit and Lima Northern (D&LN) Railway.
Over the next decade, D&LN would be involved in multiple mergers and acquisitions that eventually became the Detroit, Toledo, and Ironton (DTI) Railroad. DTI filed for bankruptcy protection in 1908, but was able to remain solvent and continue operating for the next decade. D&LN #7 would continue to run for the line during this time. Ford understood the importance of railways for transporting materials and finished automobiles, so he purchased DTI and all of its assets in 1920. Shortly thereafter, D&LN #7 became known as Ford's personal locomotive and was used whenever possible for his railway travels.
The Henry Ford Museum is home to other famous locomotives, including Torch Lake #3, the longest continuously running steam locomotive.
D&LN #7 would serve Ford for nearly a decade until he donated it to The Henry Ford Museum in Dearborn Michigan, in 1930. It would remain on static display at the museum for several decades before 2007 when a restoration process began. The process, which took 7 years, prepared D&LN #7 to return to the tracks.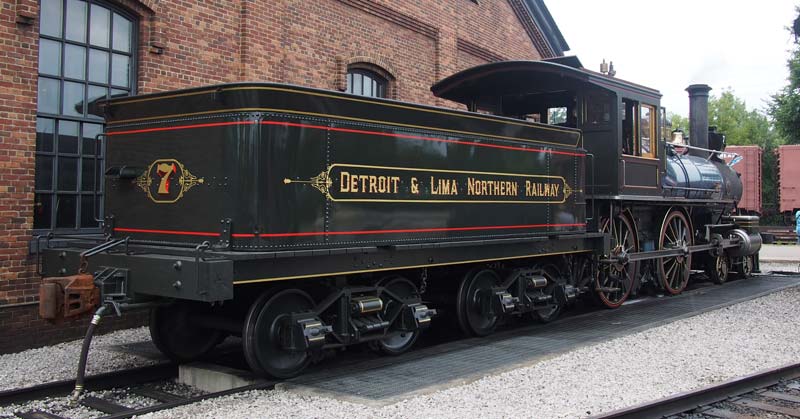 Henry Ford Museum Keeps #7 Steaming
Today, #7 is fully operational and is one of the main steam locomotives used to pull excursion passenger trains at the museum's railroad in Greenfield Village, an outdoor section of the museum offering interactive and up-close experiences with historical artifacts. The Greenfield Village is open seasonally while the indoor museum is open year-round. This steam runs regularly on the three-mile standard gauge railroad from mid-April to October. You can visit the museum's website to learn more and plan your visit to get up close with Ford's personal locomotive.