Through the Fire and Flames, Conway Scenic #7470 Carries On
Conway Scenic #7470, formerly Canadian National #7470, got off to a rocky start in 2022. A popular draw for the Conway Scenic Railroad in North Conway, New Hampshire, #7470 had been leading excursion trips for the railroad for decades. A recent fire put her travel plans on hold. But if her history tells us anything, #7470 has luck on her side.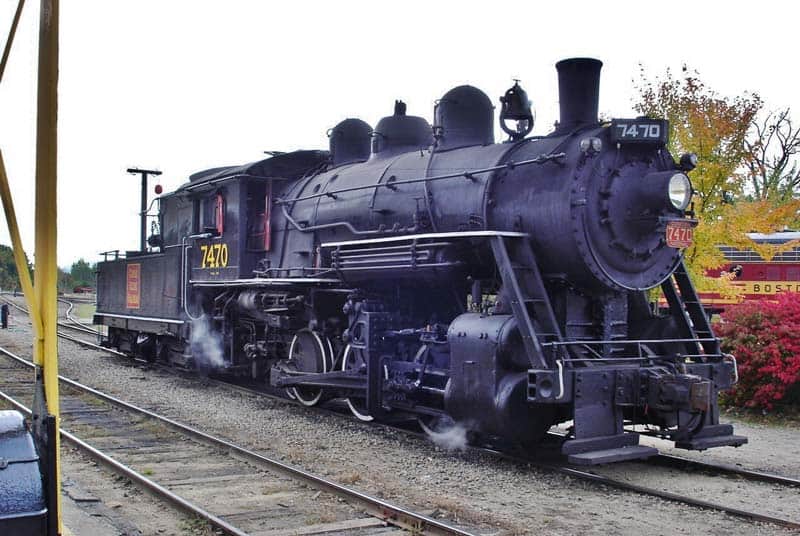 Conway Scenic #7470 Saves Itself
On January 2nd, 2022, the same day it was scheduled to lead an excursion, an electrical fire ignited in #7470's cab. Officials stated that the cause was believed to be a fault with a radio in the locomotive. Luck was on her side though as the fire damaged a spring in the locomotive's whistle causing it to sound and alert a nearby mechanic who was able to contact 911.
Officials believe that had the whistle not sounded, the fire likely would have destroyed the locomotive and significantly damaged the roundhouse where it was stored. Fortunately, the whistle, combined with quick actions of the mechanic, allowed for damage to be contained. CS officials classified the damage as minor and repairable.
How #7470 Made Its Way to New Hampshire
Built by the Grand Trunk Railway of Montreal in 1921, #7470 is a Canadian 0-6-0 Switcher-type steam locomotive. It was operated by the Canadian National Railway until its retirement in 1960. Instead of being scrapped, #7470 was sold to Canadian Dominion Sugar where it was given #303 and served as a switcher for two years.
In 1963, it was sold to the Ontario government to be used in a railroad museum but that never happened. It was then sold to Charles Weber who left it untouched in storage in Wallaceburg, Ontario. The locomotive changed ownership a couple of times until it was eventually sold to Dwight Smith, the founder of the Conway Scenic Railroad, in 1968.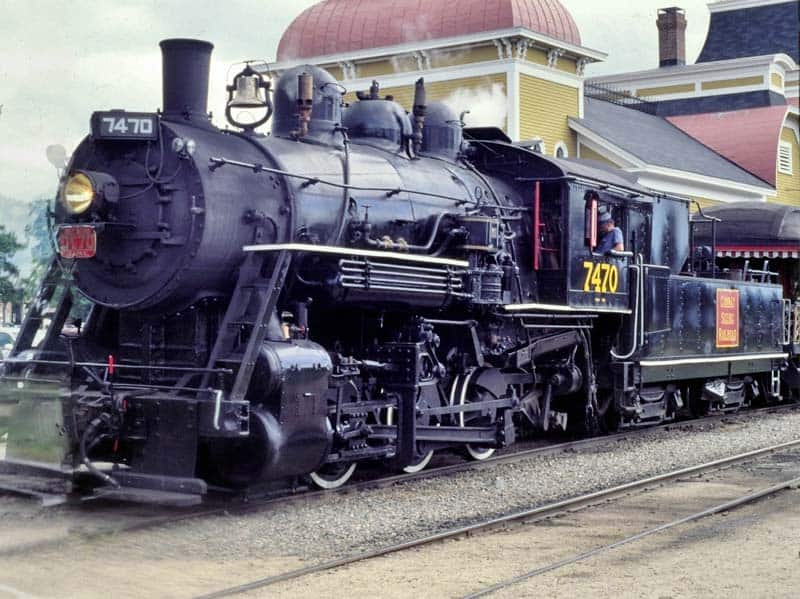 It was placed in storage for a few years before being restored and subsequently placed in active service as part of the Conway Scenic Railroad. Since 1974, #7470 has been the main steam locomotive on the railroad, delighting fans of all ages.
After being out of service for four years for its federally-mandated overhaul, the locomotive returned to operation in June 2019. After returning to service, #7470 operated on the Conway Scenic Railroad from Mountaineer to Crawford Notch from mid-September to October as well as in January for the "Steam in the Snow" event and other occasional excursions.
Future Plans for #7470
At the time of the fire, CSRX officials indicated that since the fire was contained, repairs would be relatively quick and that they fully expect #7470 to return to service in the near future, potentially even in 2022. For the latest news and information about the repairs, be sure to visit the Conway Scenic Railroad website.