C&TS #463, Gene Autry's Locomotive!
The Denver & Rio Grande Western (D&RGW) operated several classes of Mikado type locomotives throughout the railroad's history. The most numerous were the K-27 Mikados. While the majority of this class was scrapped, there are two surviving, including C&TS #463, which has found a second career leading excursions in New Mexico and Colorado.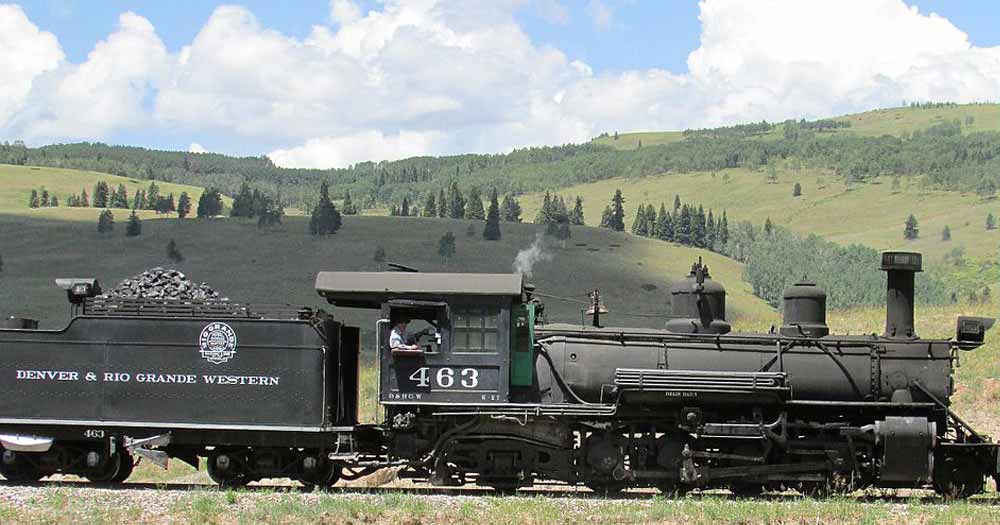 Brief History of C&TS #463
Manufactured by Baldwin Locomotive Works in 1903, C&TS #463 is a narrow gauge steam locomotive features a 2-8-2 wheel arrangement (Mikado type) and burned coal. Initially designated a "Class 125", the Denver & Rio Grande Western would later rename this class of engine to, what are much more familiar with, the "K-27" class. The locomotives were originally designed using compound expansion; but upkeep costs led the railroad to convert them to simple expansion operation.
Rio Grande #463 spent her revenue years travelling the Rocky Mountains as she ran both passenger and freight trains for the D&RGW. Her size and strength made her capable of pulling heavy loads through the treacherous mountain terrain. After a relatively vanilla revenue career, #463 was retired by the D&RGW in the early 1950s, before being sold to Gene Autry in 1955.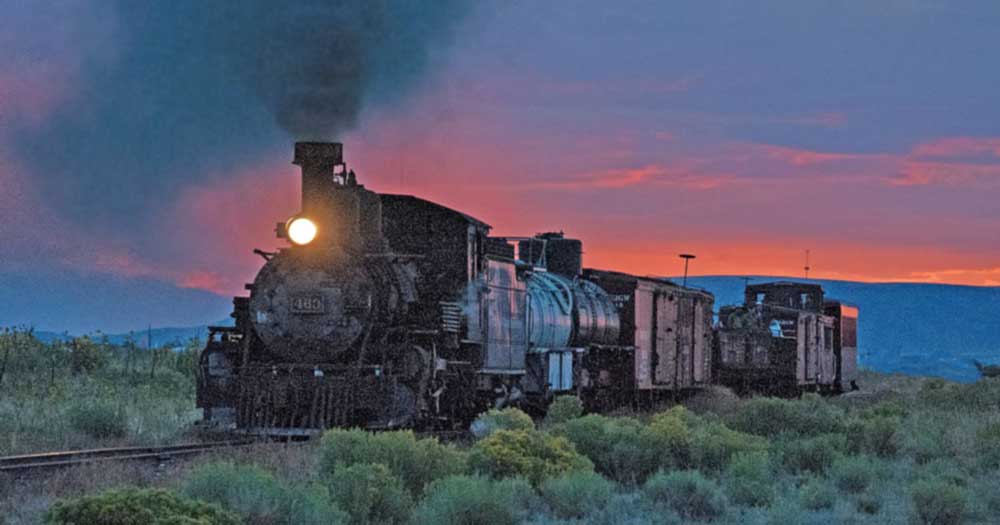 Autry, an extremely popular country musician and cowboy actor, purchased the locomotive with the intention of having it be part of a western themed museum. Unfortunately, plans for the museum never moved forward and #463 sat mostly idle for nearly two decades. She did make appearances in a few television programs in the mid 1950's, including an episode of Gunsmoke. In March 1972, C&TS #463 made her way to Antonito, Colorado, after Autry donated her to the city. The city then partnered with the Cumbres & Toltec Scenic (C&TS) railroad to restore the locomotive.
Following an intensive cosmetic and mechanical restoration, C&TS #463 returned to service in 1994 leading excursion trips for the Cumbres & Toltec Scenic. The locomotive was a mainstay for the railroad until a broken side rod sidelined her in 2002. She would remain static until 2013, when she was finally able to return to the rails following a complete overhaul that took 4 years to complete.
In addition to leading excursions, C&TS #463 has made several cameos in television and movies since returning to service, including "A Million Ways to Die in the West" and "Hostiles".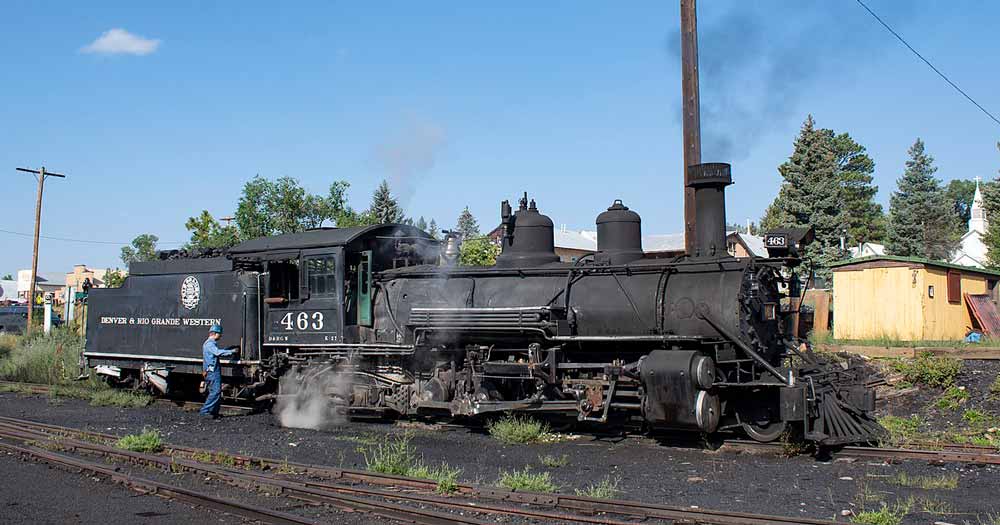 Current Status
C&TS #463 has remained an active member of the Cumbres & Toltec Scenic Railroad since her 2013 restoration was complete. The railroad has preserved several steam locomotives that are used for excursion trips. Visit the Cumbres & Toltec Scenic Railroad website to learn more about their roster of locomotives and see when C&TS #463 is running next.
Another D&RGW locomotive, Rio Grande #20, had a Hollywood career before retiring to Colorado as well.