Big Steam on the Black Hills Central
Located in the heart of the gorgeous Black Hills of South Dakota, the Black Hills Central Railroad is home to famous steam twins. Big mallet steam locomotives 108 and 110. The nearly identical locomotives are a source of pride for South Dakota residents and rightly so. Let's take a look at the younger of the twins, #110.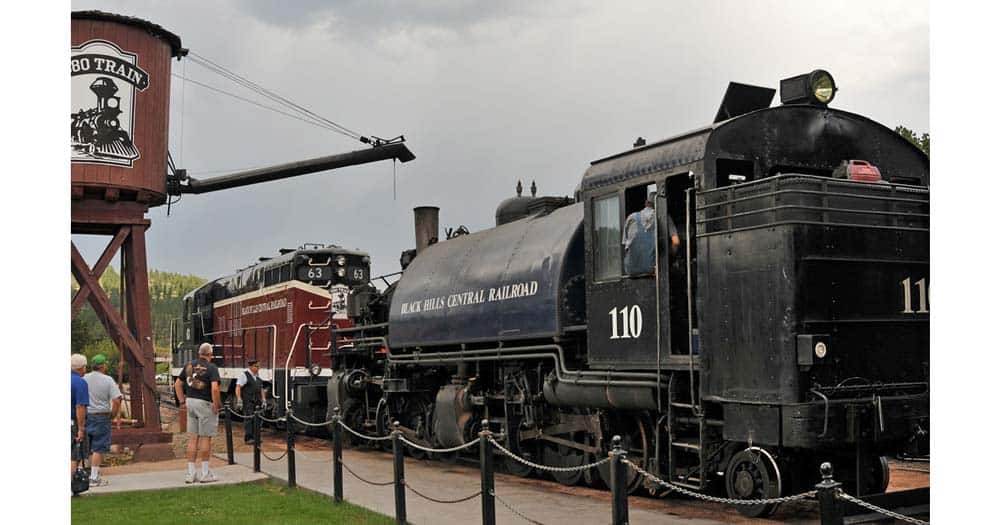 A Brief History of Black Hills Central #110
#110 has been the main steam locomotive on the Black Hill Central roster for over 20 years. She's an unusual locomotive, an articulated mallet-type, with a wheel arrangement of 2-6-6-2, and she runs without a tender. Instead of a tender 110 has a full saddle tank over her boiler.
Ol' number 110 carries all she needs in that tank. She runs on oil and water. The small back porch does not carry any fuel. So, her actual Whyte designation is 2-6-6-2T, the T stands for tank. As in, she carries a fuel and water tank with her.
This steam locomotive is very large. And powerful. And articulated. And yet can not carry all that much fuel and water with her, so can't go all that fast or all that far. Who would need such a locomotive? A logger.
#110 was built to order in 1928 by the Baldwin Locomotive Works for Weyerhaeuser Timber Company in Vail, Washington. The muscle was needed for the hilly terrain and the articulation was needed for the sharp curves some of the temporary logging tracks would have.
After spending 25 years on the Weyerhaeuser roster, #110 was sold in 1954 to the Rayonier Lumber Company. It was put in service at the Grays Harbor Line for the next 12 years and fitted with a new tender from one of the company's locomotives; Rayonier #101.
In 1968, at 40 hard years in the woods of Washington #110 was retired and immediately bought by the Promontory Chapter of the National Railway Historical Society.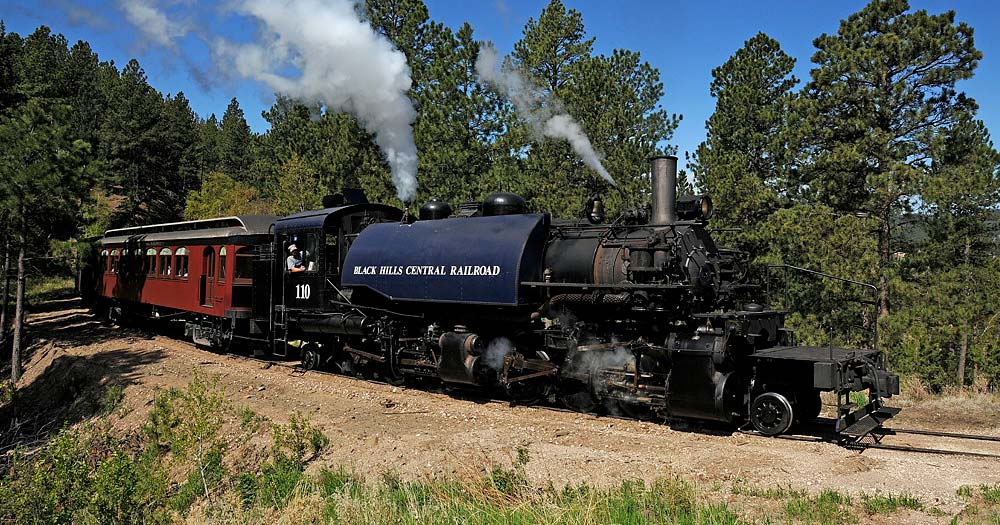 From the forests of Washington it went to the desert of Utah when it went on display at Heber City there. Sold again in 1993 to the Nevada State Railway, 110 went to Boulder City, Nevada. Still on static display.
Wouldn't it be nice to see this beast running again? That's where the Black Hills Central comes into the story. The BHC purchased 110 in 1999 and spent nearly three years bringing her back to operational status. She's been a hit ever since, pulling the Black Hills Central's main tourist train, the 1880 Train.
Current Status
Today, #110 is operational and is the main attraction on Black Hills Central. Although don't tell #108 that. Visit the 1880 Train website, plan a visit, buy a ticket, and experience what it feels like to immerse yourself in the incredible beauty of the Black Hills in Western South Dakota – behind a steam locomotive!
Fans of Mallet-type steam locos should check out Clover Valley #4. Calling Niles Canyon home, #4 is one of only two split saddle tank mallet locomotives in operation.
The Black Hills Central Railroad itself is quite the story. It is one of the first railroads formed as a tourist attraction in the United States. In 1957 two steam enthusiasts began working with the Chicago, Burlington & Quincy (later part of the Burlington Northern) and laid a third rail down part of the Keystone Branch – making it a narrow gauge operation.
You may have noticed this story, until now, said nothing about narrow gauge. That's because today's Black Hills Central, and that same former Keystone Branch, are not narrow gauge. Although the narrow gauge operation had been successful, in 1964 management decided to take up that third rail and go standard gauge. It's a good thing for locomotives #110 and #108, it has given them a place to be restored and to roam.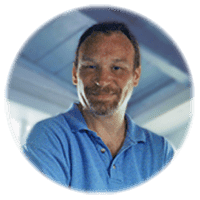 Railfan and model railroader. Writer and consumer of railroad news and information.