Strasburg #475, Last Operating Twelve-Wheeler
The Strasburg Rail Road in Pennsylvania may seem like just another average heritage railroad line. However, it is actually the oldest continuously running railroad in the western hemisphere. While many popular steam locomotives have graced their rails over the years, one of their current locomotives is definitely a crowd pleaser, the the legendary Strasburg #475.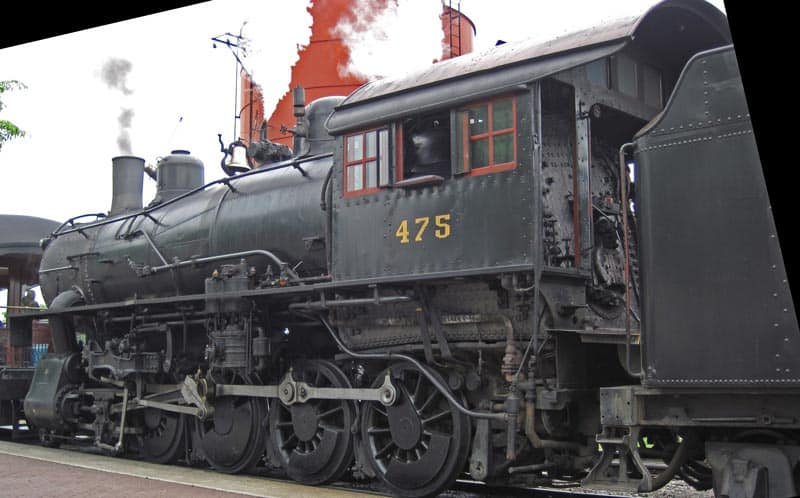 A Brief History of the Strasburg #475
Originally known as the Norfolk & Western #475, this locomotive is a Twelve-Wheeler type steam locomotive with a wheel arrangement of 4-8-0. It was manufactured in 1906 by Baldwin Locomotive Works for Norfolk & Western.
This steam locomotive was part of the Norfolk & Western's M class and was used to haul coal trains for several years until it was reassigned to branch line duties after the railroad bought bigger and more powerful locomotives. It, however, continued to serve the railroad until its retirement in 1956 after five decades in service.
Four years after its retirement, it was placed on static display in Roanoke, Virginia before being sold to the Virginia Scrap Iron & Metal Company. After exchanging hands several times in the next three decades, Strasburg #475 was sold to Strasburg Rail road in 1991. The new owners placed it under restoration for two years and it was back to operating condition in 1993.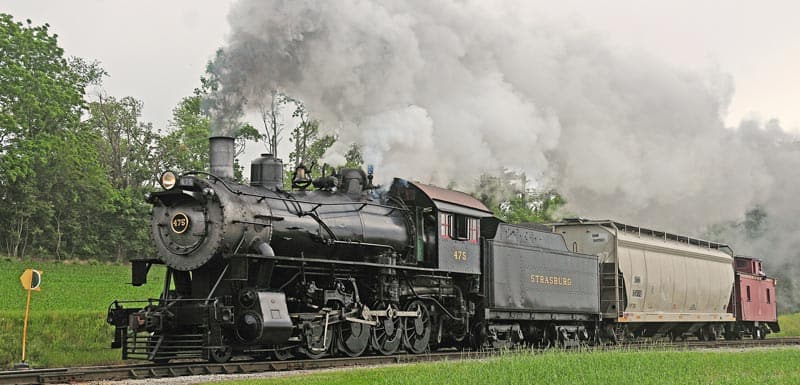 Current Status
Today, Strasburg #475 is the oldest steam locomotive on Strasburg's roster and remains a crowd favorite for the railroad. You can board this historic steam locomotive as it chugs through the heart of the gorgeous Dutch countryside town of Paradise, PA. Visit the Strasburg Rail Road website to view upcoming events with #475.
If you think #475 is interesting, read about Strasburg #89, a locomotive that survived a hurricane and remains in operation today.