1309, The Last Baldwin is Back in Steam
Chesapeake & Ohio 1309 has a special place in steam locomotive history. Twice. At a time when other railroad companies were only buying diesel-powered locomotives, the C&O stuck with what had worked for decades. In 1949 they received what turned out to be the last domestic steam locomotive built by the legendary Baldwin Locomotive Works.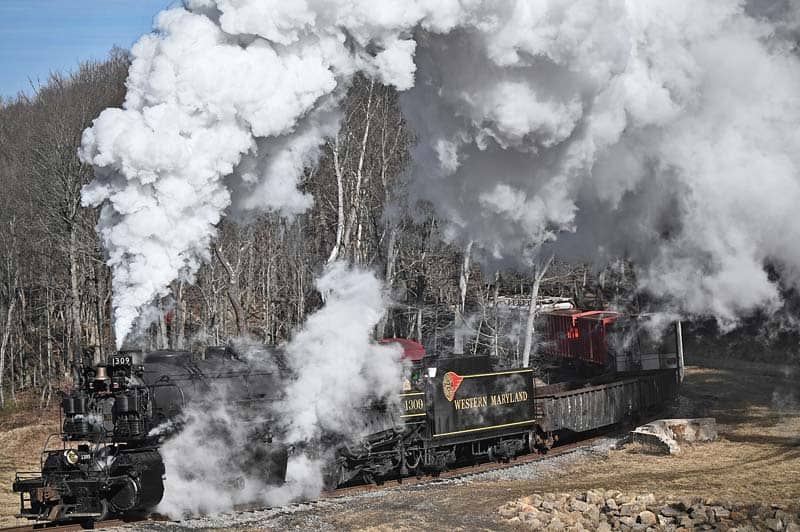 The C&O placed their order for 25 2-6-6-2 "Chesapeake" type steam locomotives with Baldwin. The order was later pared down to just 10, numbers 1300 to 1309. 1309 represented the best of the locomotive builders art, with the latest rolled steel, ball bearings and a forced lubrication system. And she was the last of that art built for any domestic railroad to come out of the storied Baldwin plant in Eddystone, Pennsylvania.
Baldwin ended all locomotive production in 1956 after failing to achieve significant success in the diesel market. You can read more about Baldwin's amazing 125 year run, and the more than 70,000 steam locomotives Baldwin built in our article on the shop Matthias Baldwin founded.
1309 makes history twice
No one knew that C&O 1309 was in any way special in 1949 and she went to work in the West Virginia coal fields. By the time diesels forced her into retirement in 1957, it was recognized that 1309 was special. Along with sister 1308, she was not sent to the scrapper, instead she was stored by the C&O.
1308 was donated to the Collis P. Huntington Railroad Historical Society and placed on display in the city named for him – Huntington, West Virginia. It remains on display there today. In 1972, the Chesapeake & Ohio decided to donate 1309 to the Baltimore & Ohio Railroad Museum.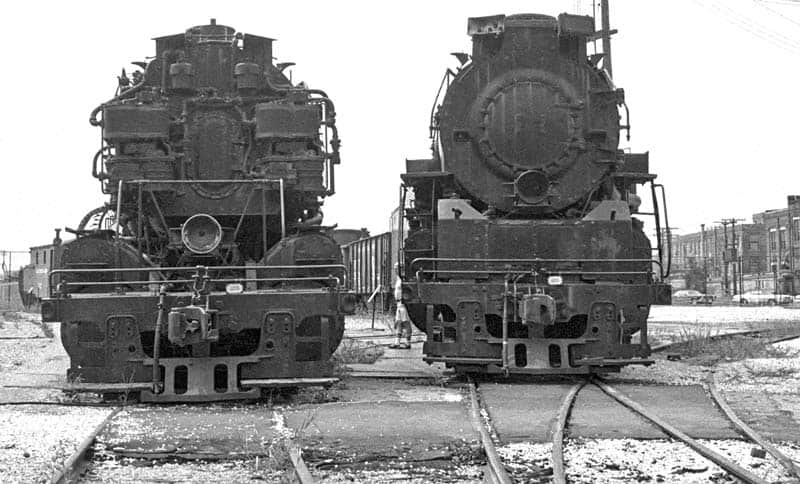 Being a static locomotive display, even at one of the best railroad museums in the country, doesn't make history. But 40 years after arrival at the B&O Museum 1309 was given a new opportunity at life. In 2014 the Western Maryland Scenic Railroad acquired 1309 with the intention of a full restoration – to bring 1309 back to life. A fully restored, steamed-up 1309 would put her in the steam locomotive history books again.
1309 is a compound Mallet articulated steam locomotive with a wheel arrangement of 2-6-6-2 – it is a big locomotive, and technically more complicated than many steam locomotives. Restoring her to operating condition was never going to be easy. But the Western Maryland Scenic Railroad (WMSR) found much more than technical issues awaiting them.
Challenges, Damages and Theft
Funding an endeavor like this is always a challenge, but it turned out to be a extra challenge for the WMSR. Because of the locomotive's relatively excellent condition, and maybe some undue optimism, it was thought that about 3 years and a million dollars would get 1309 steaming again. It turned out to be 7 years and almost $3 million dollars.
A number of unforeseen challenges, and challenges no one could have foreseen were to blame for the time and cost overruns. A contractor hired to remove asbestos from the boiler did in such a way that the boiler was damaged. Unexpected corrosion was found on 1309's axles, requiring extensive restorative and replacement work.
Possibly worse, because of the trust involved, a WMSR employee removed large brass parts from the locomotive and sold them for scrap. Although recovered (the employee was fired and went to jail), the parts had been badly damaged by their hasty and sloppy removal. These rare parts then had to be machined from scratch.
It all kept coming back to money. When it looked bleakest for the project, during the Covid pandemic and the WMSR had no money coming in, Trains Magazine stepped in to jumpstart a fundraising effort. It worked and the last few hundred thousand dollars were raised.
Only Operating Articulated Steam east of the Mississippi
Last minute track work had to be done to accommodate the weight and size of what was now Western Maryland Scenic Railroad 1309, safety tests had to be passed for the Federal Government and coal, water and ash service lined up. Finally it was all done and on December 17th, 2021 – 64 years after retirement – 1309 pulled the Polar Express between Cumberland and Frostburg, Maryland.
See Western Maryland Scenic Railroad 1309 run, and behind the scenes action, with the DVD "Steaming the Last Baldwin" from Trains Magazine.
Big 1309 is quite a change in steam operations for the WMSR. In 1993, just a couple of years after the Western Maryland Scenic Railroad began operations with a diesel locomotive, the railroad debuted number 734, a newly restored 2-8-0. (If you'd like to know more about how steam locomotives are classified, read up on Whyte Notation.)
If you'd like to see WMSR 734 running with the color of Fall behind her, pick up the DVD "734 Photo Freight" at RailfanDepot.
Although quite the workhorse, 734 served WMSR until 2016, the little steam locomotive has nowhere near the power of 1309. WMSR 1309 is the only articulated steam locomotive operating east of the Mississippi River. It has two engines under that boiler, using the steam twice, to power the two sets of driving wheels.
Faithful, but smaller, 734 has been retired and is on display in front of the Cumberland WMSR depot. A study is underway to determine if the locomotive, built by Baldwin in 1916, can be restored to operating condition. For now, all of WMSR's time and money is going to support 1309.
Western Maryland Scenic Railroad is taking full advantage of their new star. It is scheduled to run every weekend, Friday through Sunday with additional trips and special runs through the week. During the week run-up to Christmas the WMSR has been running 1309 every day at the head of the Polar Express.
As always, steam locomotives can be temperamental, so do check out the latest announcements and schedule on the WMSR schedule website page. The Western Maryland Scenic Railroad is a lot more than their new steam star. If you'd like to know more about the work this group does, head on over to their website.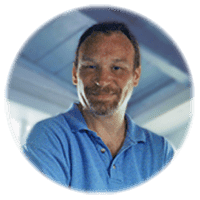 Railfan and model railroader. Writer and consumer of railroad news and information.