Valley Railroad #40, Doc Brown's Steam-Powered Ride
Valley Railroad #40 has been busy lately. The locomotive took a break from excursion service to appear in "Next Stop, Christmas", a Hallmark Christmas movie released in 2021 that features Steam Giants favorite Christopher Lloyd. But that is just one chapter in the history book of Valley Railroad #40.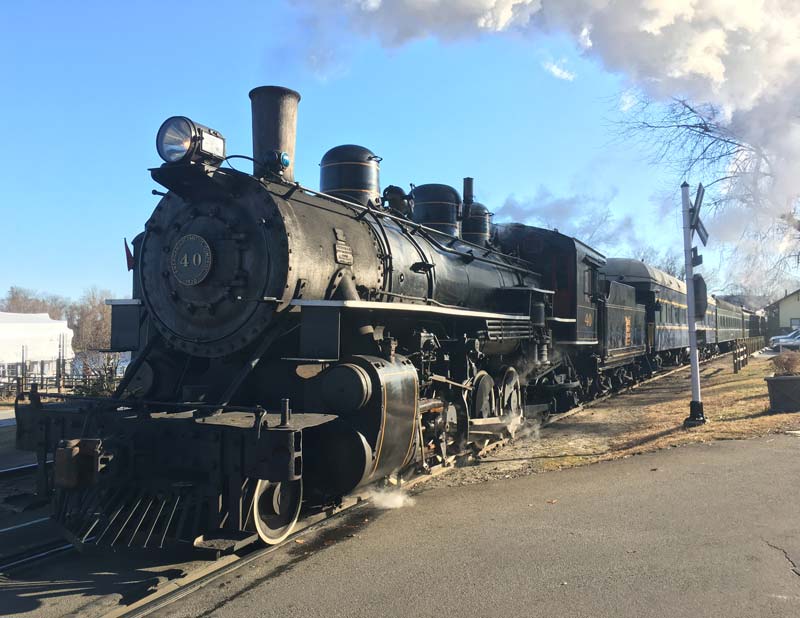 A Brief History of the Valley Railroad #40
Manufactured for the Portland, Astoria & Pacific Railroad (PA&PR) by the American Locomotive Works in 1920, Valley Road #40 was one of the three identical steam locomotive units ordered by PA&PR that were to be used to haul logs and lumber. Unfortunately, PA&PR never came to be so the locomotives sat idle for many months before they were eventually sold to other railroad companies.
This 2-8-2 wheel arrangement steam locomotive was first sold to the Minarets and Western Railroads in 1921. But the company couldn't pay its debts, so the majestic steam locomotive was transferred to the Southern Pacific Railroad who later sold it to the Aberdeen & Rockfish Railroad Company in North Carolina where the steam locomotive was christened #40, which it has stuck with since.
Under the ownership of Aberdeen & Rockfish Railroad, #40 pulled both passenger and freight trains until it was retired in 1950. It was then stored in their engine house where it stayed for close to three decades until Valley Road bought it in 1977. It was then transported to Essex to begin a new career as an excursion train. After a "quick" two-year overhaul, #40 hit the rails again as Valley Road's largest steam locomotive, a title it would hold for several years.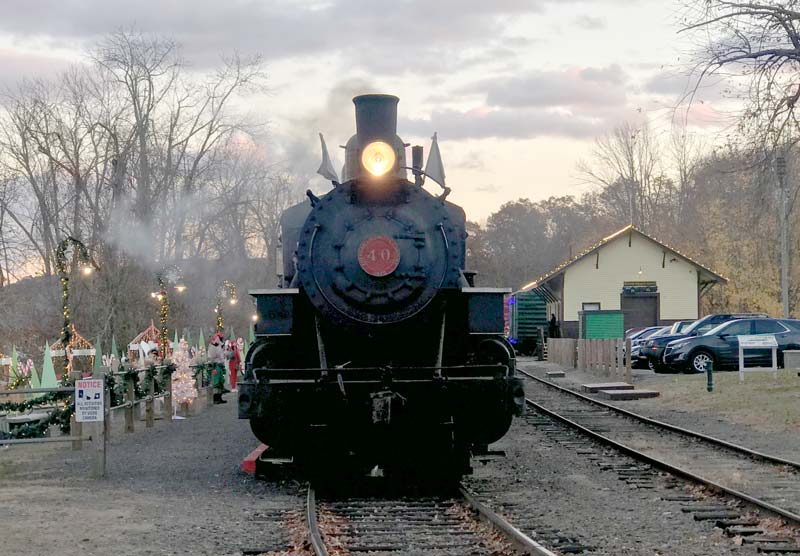 Current Status
Today, Valley Railroad #40 continues to operate and delight passengers on the heritage line. Under the management of the Essex Steam Trains & Riverboats, Valley Railroad #40 is one of the two steam engines that pulls the famous Essex Steam Train on the scenic Valley Railroad in Connecticut. You can visit the above website for more information about the Essex Steam Train and ride on the iconic #40.