CNJ #113, Saved by the Railway Restoration Project
While smaller locomotives may not get the attention that larger steamers do, every steam saved is important! The Railway Restoration Project in Pennsylvania has restored the CNJ #113 to operational condition. The way steam locomotives are classified, called the Whyte notation, CNJ #113 is a 0-6-0, a smaller – but unique locomotive, and with a history worth preserving.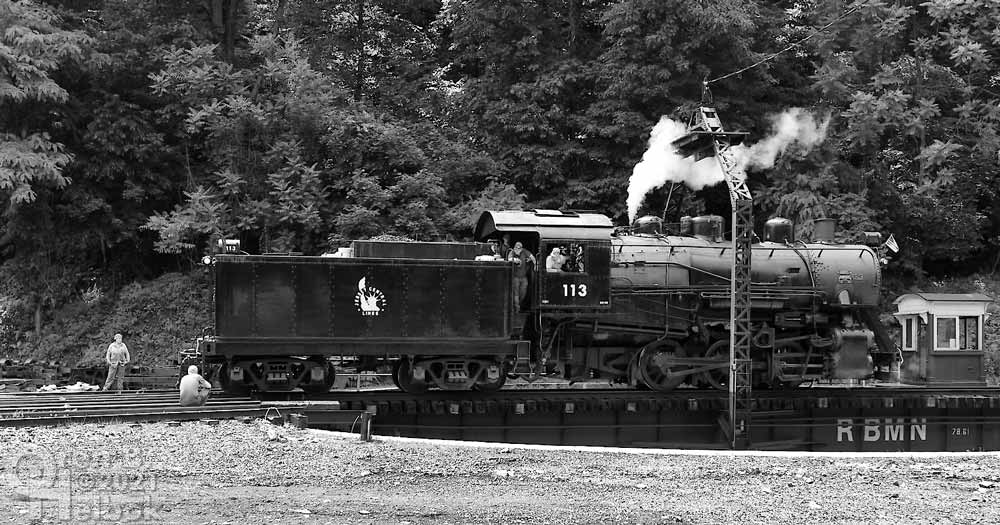 A Brief History of CNJ #113
Built in 1923 by ALCO, CNJ #113 was one of 5 B-7 switcher-type locomotives commissioned by the Central Railroad of New Jersey (CNJ) and features a 0-6-0 wheel arrangement. Unlike many steam locomotives, CNJ No. 113 was designed with a Wootten firebox that could use culm, the term for the waste byproduct produced from mining coal. As such, it was very slow and couldn't exceed a top speed of 15 mph.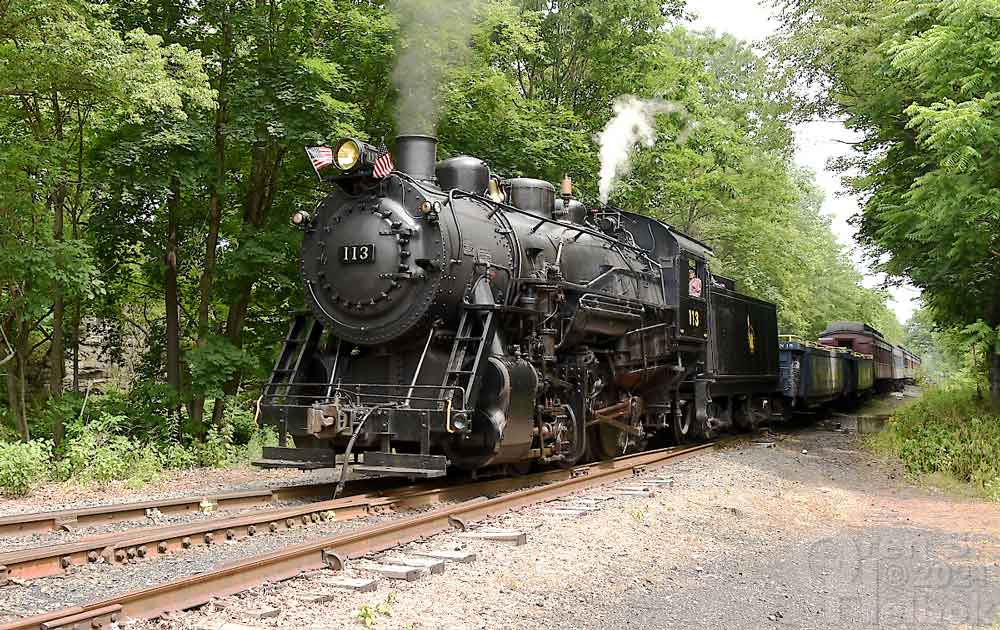 For the next three decades, CNJ #113 operated as a switcher within the railroad's freight yards until it was placed out of service in 1951 in favor of diesel-powered locos. After staying on static display for two years, CNJ #113 was sold to the Philadelphia & Reading Coal & Iron Company where it was used until 1960.
While other steam locomotives owned by the railroad were scrapped, #113 was placed in storage at the Locust Summit. It stayed there for several years and suffered massive deterioration during that time period. The locomotive was donated to Historic Red Clay Valley Inc. of Wilmington, Delaware in 1980. It was eventually sold in 1986 to Robert E. Kimmel Sr. and moved to its current home in Minersville, Pennsylvania.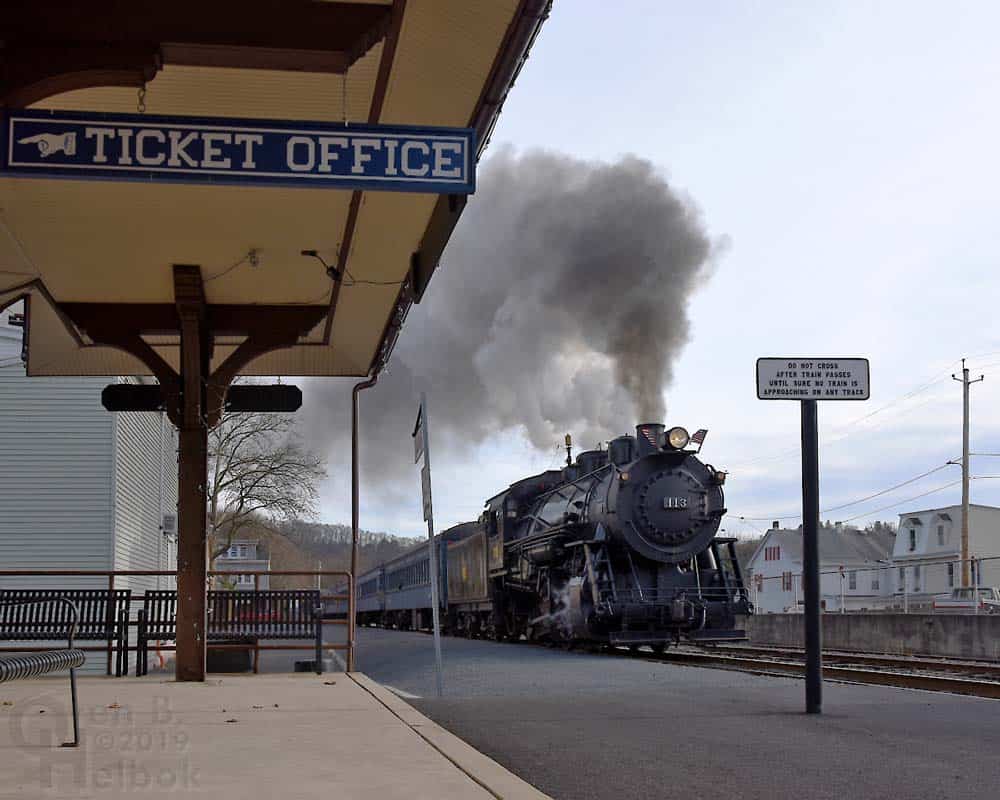 Restoration and Current Status
The Railway Restoration Project 113 began restoring the locomotive in 1999. Restoration was difficult and expensive as many parts for the locomotive were missing. Since it had been decades since steam locomotives were produced in the US, the Project 113 had to recreate several parts for the restoration and the final project cost was over $600,000. The effort was rewarded in November 2012 when the locomotive steamed up for the first time in over 50 years.
CNJ #113 began operating as an excursion train in 2014 and continues to do so today. In fact, #113 is the only surviving Central Railroad of New Jersey steam locomotive that is in operation. It operates several times a year in eastern Pennsylvania. The Railway Restoration Project 113 website has information about upcoming excursions, as well as pictures and history of the restoration.
Conway Scenic #7470 is another surviving switcher with a unique story. In fact, #7470 almost burned down, but was saved thanks to her horn.