Most railfans know that the 4-6-4 arrangement in the Whyte notation is a 'Hudson type' thanks to its strong ties to the New York Central Railroad. However the design made its debut in Europe more than a decade earlier and has some locomotives with interesting history.
The 4-6-4 Hudson Type has four pilot wheels, six driving wheels, and four trailing wheels. This locomotive type is sometimes depicted as: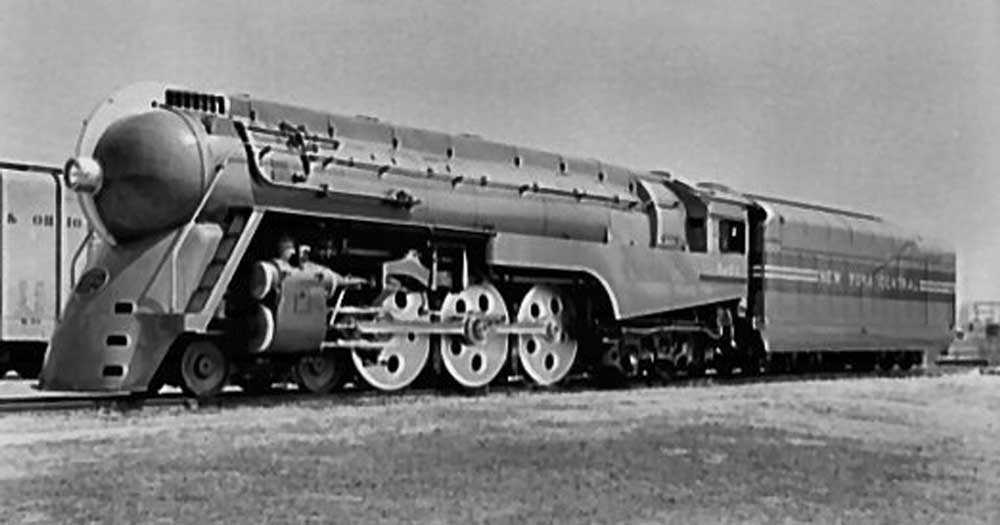 History of the Hudson Type
The 4-6-4 wheel arrangement was first utilized by a railroad company in France in 1911; and it would be sixteen years before the Hudson would see the rails in the United States. The American Locomotive Company (ALCO) manufactured the first 4-6-4 locomotives in North America in 1927 for the New York Central (NYC) Railroad. The locomotive was given the 'Hudson' moniker in the USA thanks to the railroad's proximity to the Hudson river in New York City.
While the NYC was the first railroad company to use the 4-6-4 arrangement in the USA, the Milwaukee Road was the first US company to design a 4-6-4. Financial constraints delayed Milwaukee Road's design from hitting the rails until 1930. The Milwaukee Road refused to refer to the design as Hudson, instead referring to them as 'Baltic-type', the European nickname.

The Hudson was known for its speed and was much more well suited for passenger trips than freight. The design gave the locomotive more steam power than the 4-6-2 while having a similar tractive effort. Hudson type locomotives set the world record for steam locomotive speed on two different occasions, most recently in 1936 when a German 4-6-4 reach 124.5 miles per hour. The locomotive would keep the record for a short two years when at 'Heavy Pacific'-type nicknamed the Mallard would set a new record of 126 mph, a record that still stands today.
There Two hundred seventy-five of the 4-6-4 Hudson Type trains were made in North America between 1927 and 1938.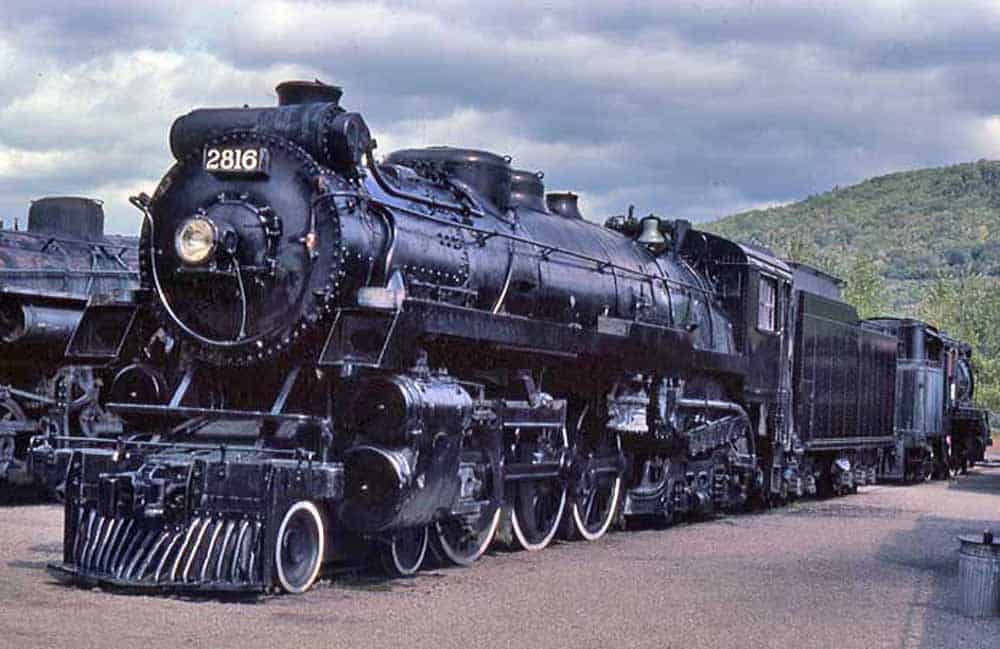 Hudson Types Today
Predominantly used in North America, there are several Hudson types that have been preserved for railfans to enjoy today. The Museum of Transportation in St. Louis, Missouri, has the oldest 4-6-4 Hudson Type locomotive on display.
In Canada, the train The Empress, or Canadian Pacific 2816, was operational until 2012. This restored 4-6-4 was briefly fired up in 2020, and there are rumors that it will make a comeback in 2023.