Like many locomotives, Roaring Camp #1 got its nickname (Dixiana) as a tribute to where it came from. After many years hauling logs for various lumber companies, Dixiana, often shortened to 'Dixie' found a second career hauling excursion trains for Roaring Camp and Big Trees Railroad in California.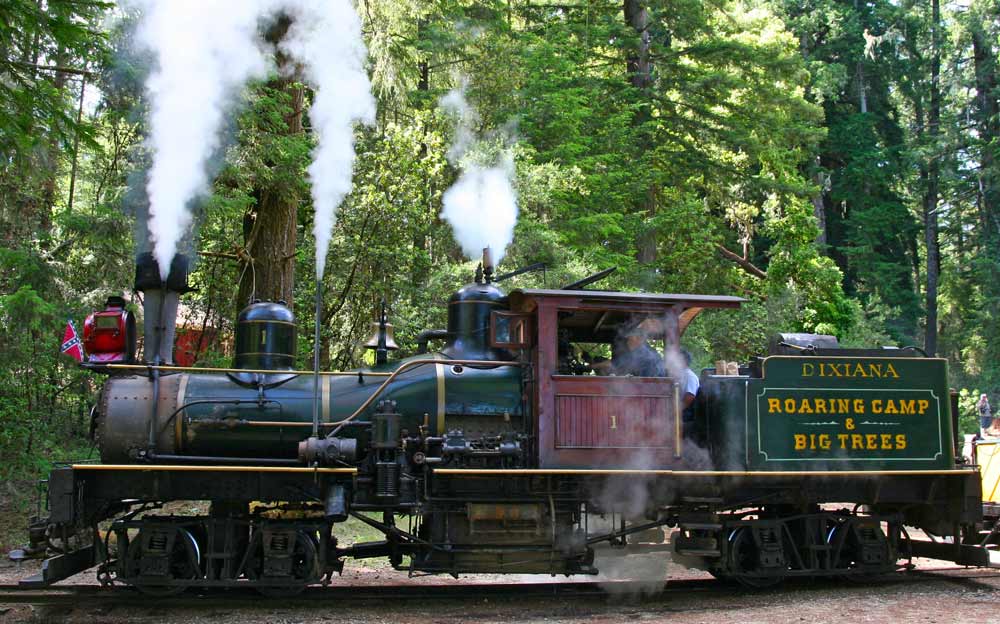 A Brief History of the Dixiana Steam Locomotive
Deriving its nickname from one of the towns it operated in, Roaring Camp #1 is a 2-truck Shay-type steam locomotive that was built by Lima Locomotive Works in 1912 to be used by Alacusly Lumber Company. It was used for hauling logs on the Smoky Mountain Railroad in Tennessee before it was later sold to a mining company and moved west to a narrow-gauge railroad in Dixiana, Virginia.
Dixiana would later be found rusting away in Dixiana, Virginia by the founder of the Roaring Camp and Big Trees Railroad, Norman Clark. He bought it in 1958 and brought it to Felton, California. In addition to being a Shay-type steam locomotive that had the power of pulling heavy loads up steep and on poor tracks, it was considered ideal because it had unique features such as the boiler, which was placed left of the centerline to balance the weight of the engine. This not only gave it a lopsided look but also made it hugely popular with train lovers. The engine was also designed with a three-cylinder exhaust system.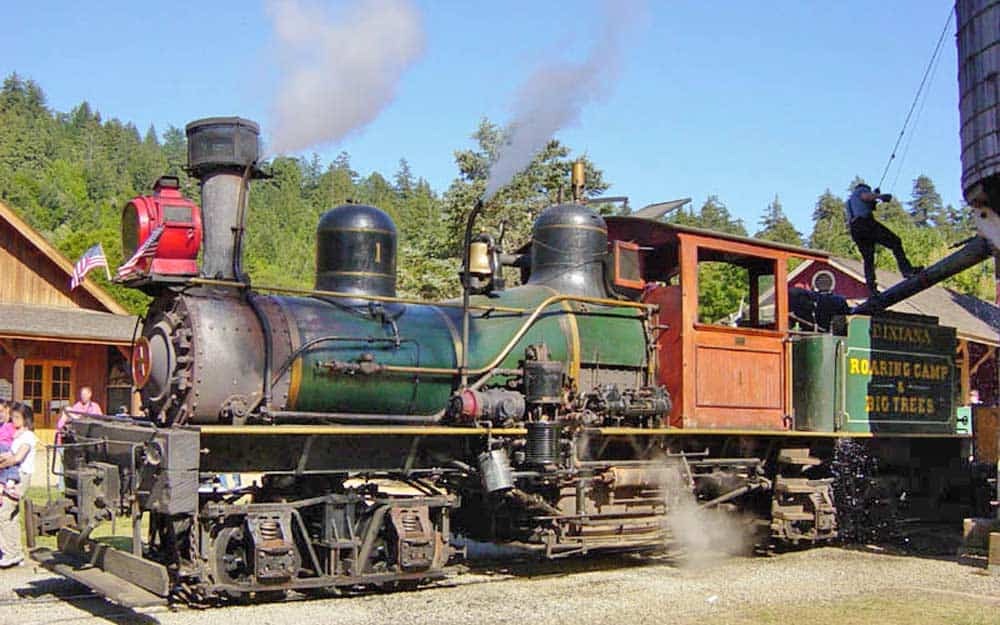 Take a Ride with Roaring Camp #1
Today, Roaring Camp #1 is in regular service as one of the tourist excursion steam locomotives. It's one of the few 2-truck Shay locomotives that are in operation. You can visit the railroad's website and see special events and ticket information.
Be sure to learn about the other steam locomotives running on RC&BT: Roaring Camp #7, another Shay named Sonora, and Roaring Camp #2, a Heisler named Tuolumne.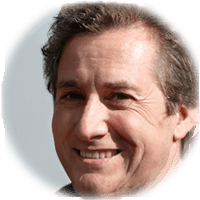 A longtime railfan, Bob enjoys the research that goes into his articles. He is knowledgeable on many railroad topics and enjoys learning about new topics. You can get a hold of Bob at his email link below.