Clover Valley #4, One Lucky Steam Locomotive
When Clover Valley #4 arrived at the Niles Canyon Railway (NCRy), it was a BIG deal. The Niles Canyon Railway's history dates back to the origin of the Transcontinental Railroad in the 19th century and several steam locomotives have graced this historic railroad over the years. Now operating as a heritage railroad, the powerful Clover Valley #4 leads excursions for NCRy.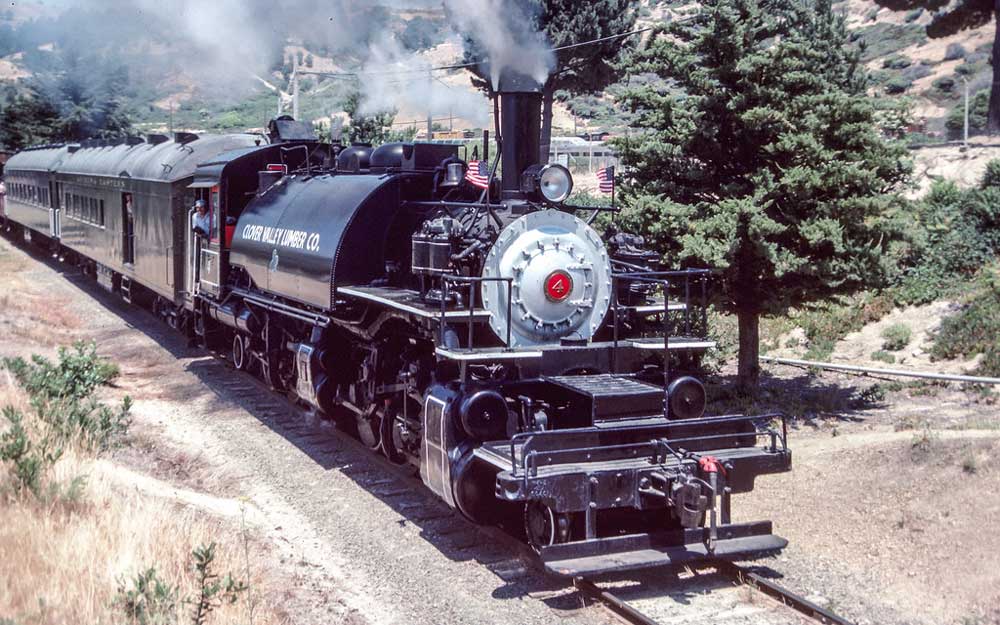 A Brief History of the Clover Valley #4
The Clover Valley #4 is a mallet-type steam locomotive with a wheel arrangement of 2-6-6-2T. It was built by Baldwin Locomotive Works in 1924 for the Clover Valley Lumber Company but the company was later bought by the Feather River Lumber Company of Feather Falls, California. It served at the company for a year before being bought by the Tahoe Timber Company. At its new home, #4 was used as a stationary boiler at the mill for over three decades until its retirement in the 1960s.
When the mill shut down, Clover Valley #4 was left abandoned until it was rescued by the Pacific Locomotive Association in 1974. They restored it to operating condition and placed it on the Castro Point Railroad until it was relocated to the legendary Niles Canyon Railway in 1986. But instead of operating immediately as an excursion train, #4 was stored in a warehouse at the Niles Canyon Railway until 2005 when it was again restored to operating condition. The restoration process took 8 years and was completed in 2013.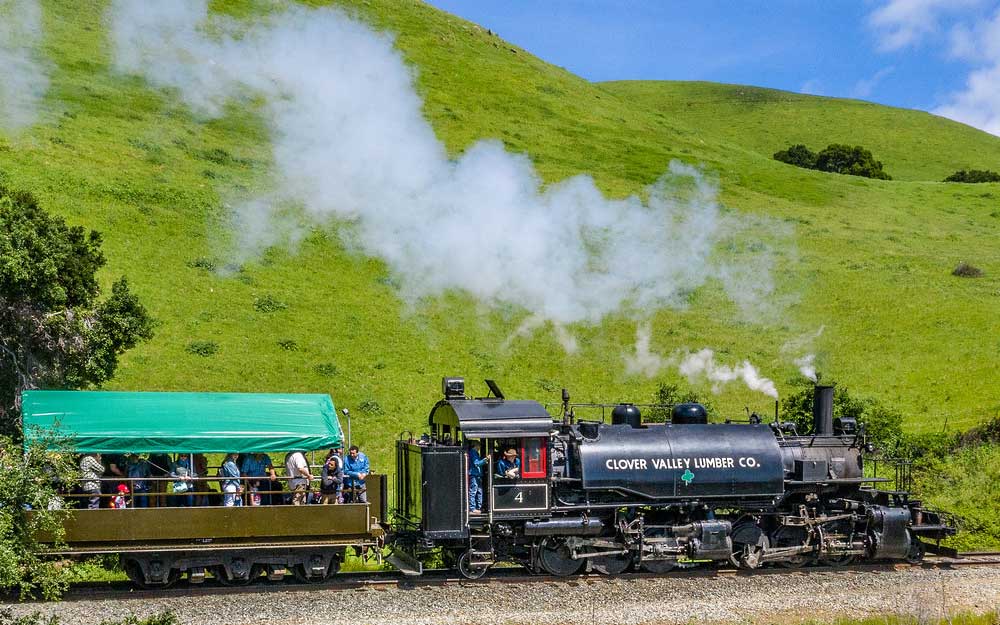 Current Status
Today, Clover Valley #4 is in operation at the Niles Canyon Railway under the management and ownership of the Pacific Locomotive Association Inc. It remains one of the two split saddle tank mallet steam locomotives in operation today. You can visit the Niles Canyon Railway website, plan a visit, book a ticket, and ride on the historic Clover Valley #4.
Want to read more about Niles Canyon Railway's locomotives? Read about Robert Dollar #3, another locomotive that calls the NCRy home.