Niles Canyon Railway Feature Robert Dollar #3
Robert Dollar #3 may be a feature on the Niles Canyon Railway, but only by luck. Railroad operators throughout history have adapted quickly as technological advances have been made, often leading to older technology being discarded and/or destroyed. Early locomotives that burned wood gave way to coal and other fuel in the early 20th century. Today there aren't many wood-burning steam locomotives still in existence. But one such locomotive, Robert Dollar #3, not only exists today but is still operating.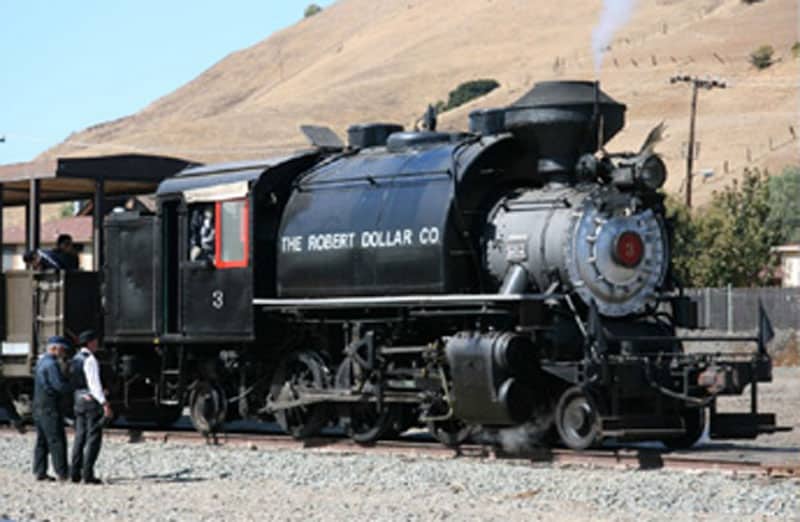 A Brief History of the Robert Dollar #3
Constructed in 1927 by American Locomotive Company for Walter A. Woodard Lumber Company, Robert Dollar #3 is a wood-burning steam locomotive and is believe to be one last of its kind built in the United States. It had a wheel arrangement of 2-6-2T and was modified twice during its service years, first from wood-burning to oil-burning then again back to wood-burning.
After exchanging ownership a couple of times, #3 was bought by the Robert Dollar Company in 1951 before it was later donated to the San Francisco Maritime Museum Association in 1959. Unfortunately, the locomotive didn't fit with the maritime theme of the museum. In 1973, she was leased to the Bay Area Electric Railroad Association, though she would later be formally donated to the group. While the Western Railway Museum began reconditioning #3 in 1979, they would abandon the project leaving #3 to sit disassembled until 1999 when it was donated to the Pacific Locomotive Association, which runs the Niles Canyon Railway.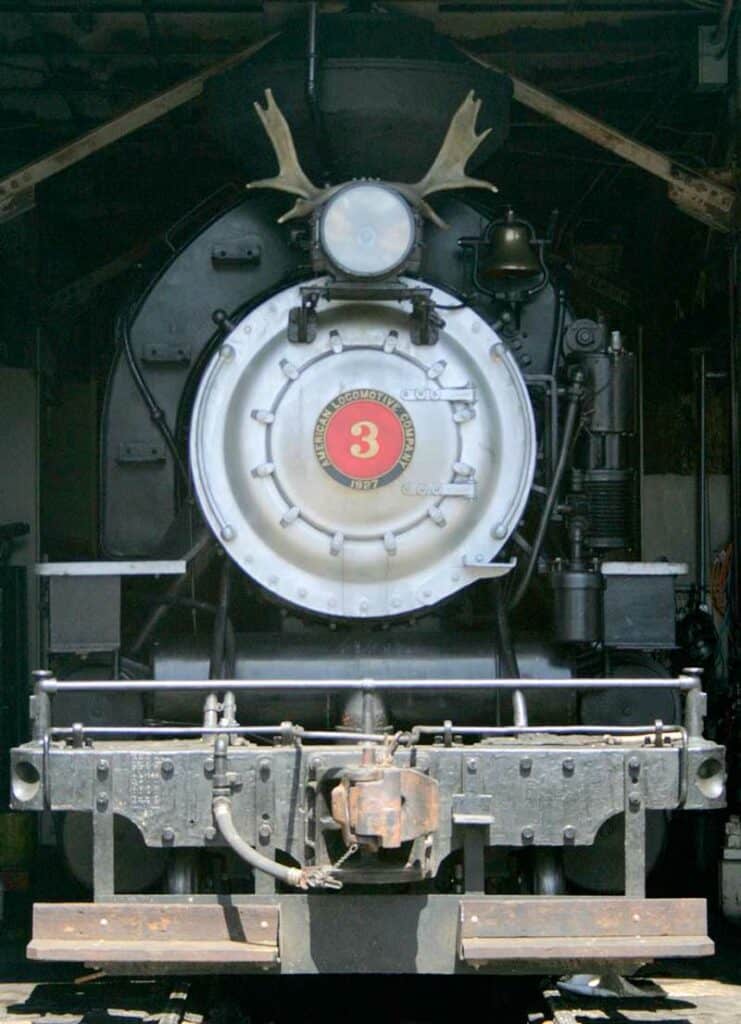 Restoration Efforts and Operations Today
Robert Dollar #3 remained idle for another 8 years while undergoing restoration at the Niles Canyon Railway Brightside Yard. Once restoration finished in 2007, #3 fired up again and it has remained active on the Niles Canyon Railway since. For more information on these amazing trips, be sure to visit the Niles Canyon Railway website.
Be sure to read about another Niles Canyon feature, Clover Valley #4, one of only two known split saddle tank mallet locomotives in operation today.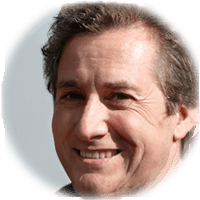 A longtime railfan, Bob enjoys the research that goes into his articles. He is knowledgeable on many railroad topics and enjoys learning about new topics. You can get a hold of Bob at his email link below.