Santa Fe #3751 at the San Bernardino Railroad Historical Society
Santa Fe #3751 may be writing a new chapter with the San Bernardino Railroad Historical Society, but her story goes back nearly a century. The Atchison, Topeka, and Santa Fe Railway (ATSF) is known for the many legendary locomotives used as part of its operation throughout history. One of the most famous locomotives on that list is in fact Santa Fe #3751, which happens to be the world's oldest surviving "Heavy Mountain"-type steam locomotive.
A Brief History of the Santa Fe #3751
This large steam locomotive was built in 1927 by the Baldwin Locomotive Works for the ATSF. The locomotive features a 4-8-4 "Heavy Mountain" wheel arrangement and was the first of its kind to be used by the Santa Fe Railway. Tests showed that the new locomotive was up to 20% more powerful than the most advanced locomotives in ATSFs fleet at the time. Once operational, ATSF used #3751 to lead passenger trains until it was retired in 1957.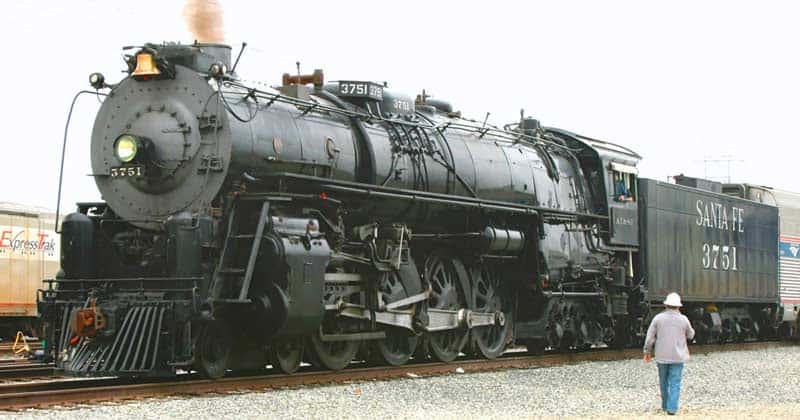 Instead of being scrapped like many other retired steam locomotives, she was spared and donated to the City of San Bernardino where it remained on static display for several decades. In 1984, the locomotive was sold to the San Bernardino Railroad Historical Society with the condition that the SBRHS would restore and operate the locomotive.
Restoration began in 1986 and would last 5 years. A revitalized #3751 would operate under her own steam for the first time in 38 years on August 13th, 1991. She then entered excursion service and led her first trip on December 27th, 1991. The locomotive remained active for the next two and a half decades hauling excursion trains for the SBRHS.
Home at the San Bernardino Railroad Historical Society
#3751 was taken out of service in 2017 for a federally-mandated rebuild. The rebuild appeared to be entering the final stages on August 7th, 2021, when she steamed up for the first time in three and a half years. Once the rebuild is complete, it is expected that #3751 will resume leading excursion trips. For the latest updates on the rebuild and return to service, you can visit the San Bernardino Railroad Historical Society website.
Want to learn about other ATSF big steam locomotives? Be sure to read our articles about Santa Fe #3715 (Pacific Type) and Santa Fe #2926 (Northern Type)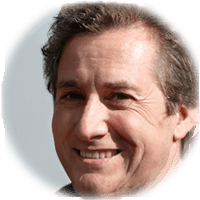 A longtime railfan, Bob enjoys the research that goes into his articles. He is knowledgeable on many railroad topics and enjoys learning about new topics. You can get a hold of Bob at his email link below.