Nevada Northern #81, A Freight Workhorse
Consolidation steam trains in the early 1900s, such as Nevada Northern #81, may not have been sleek as passenger locomotives or as powerful as Mikados, but their dependability led them to be considered as freight workhorses during the steam era. While there aren't many consolidation steam locomotives around today, Nevada Northern #81continues to work after restoration .
A Brief History of the Nevada Northern #81
Built by Baldwin Locomotive Works in 1917 for the Nevada Northern Railway (NN), #81 is a consolidation steam engine that is designed with a 2-8-0 wheel arrangement. Nevada Northern #81 instantly became one of the busiest locomotives on the NN, which had been established to link copper mines near Ely, Nevada, with a national railroad network.
NN #81 operated both as a freight and passenger train between Ely and Cobre for more than three decades until it was retired in 1951. After being retired, #81 was donated to the White Pine Public Museum (which later became the Nevada Northern Railway Museum) in Ely.
Restoration and Future
When NN #81 was donated to the White Pine Public Museum in 1960, many doubted that she would ever run again. But, after remaining idle for several decades, #81 would be restored by volunteers and the Nevada Northern Railway Museum. For the first time in nearly 70 years, #81 was fired up in on September 7th, 2020. The successful test was a huge milestone for the NNRM and signified that the restoration process was nearing completion.
As part of the restoration process, #81 was repainted to look like it originally did, including its distinctive green boiler jacket. Today, #81 takes special excursion trips around Nevada's Steptoe Valley and gives railroad fans the chance to celebrate the endless magic that was steam locomotive at a time when steam locomotive was the epitome of technological advancement.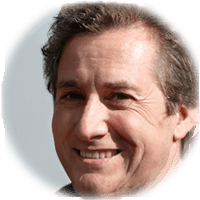 A longtime railfan, Bob enjoys the research that goes into his articles. He is knowledgeable on many railroad topics and enjoys learning about new topics. You can get a hold of Bob at his email link below.