Iowa Interstate #6988, Chinese Steam in the Midwest
Iowa Interstate #6988 has had quite the journey in its short lifetime. It's not easy for a Chinese-built locomotive to grace the American railroads but when it does, it certainly becomes a real crowd-puller. Well, this is exactly what happened when a Chinese-built steam locomotive became Americanized and christened the Iowa Interstate #6988.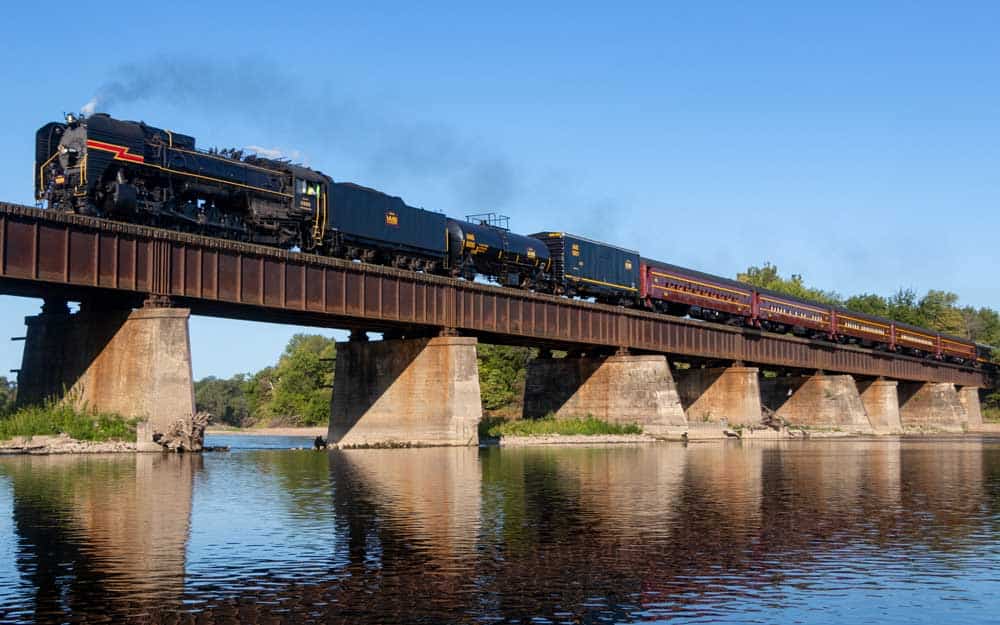 A Brief History of the Iowa Interstate #6988
Originally a Class QJ steam locomotive, IAIS #6988 was built by the Datong Locomotive Works in 1985 for the Ji Tong Railway of China. With a wheel arrangement of 2-10-2, also known as a "Santa Fe"-type, this narrow-gauge steam locomotive was to be used in hauling passenger trains for the Ji Tong Railway.
After two decades of service in China, #6988 was sold, along with #7081, to Henry Posner of Railroad Development Corporation in 2006. He brought them to the United States and they were Americanized in 2011.
Nicknamed the Iowa Bolt, IAIS #6988 ran extensively in Iowa pulling excursion passenger trains until 2013 when it was set aside. It was then brought back to excursion service in 2019 under the management of the Central States Steam Preservation Association, which is a non-profit organization in charge of various historic steam locomotives in Iowa and the surrounding areas.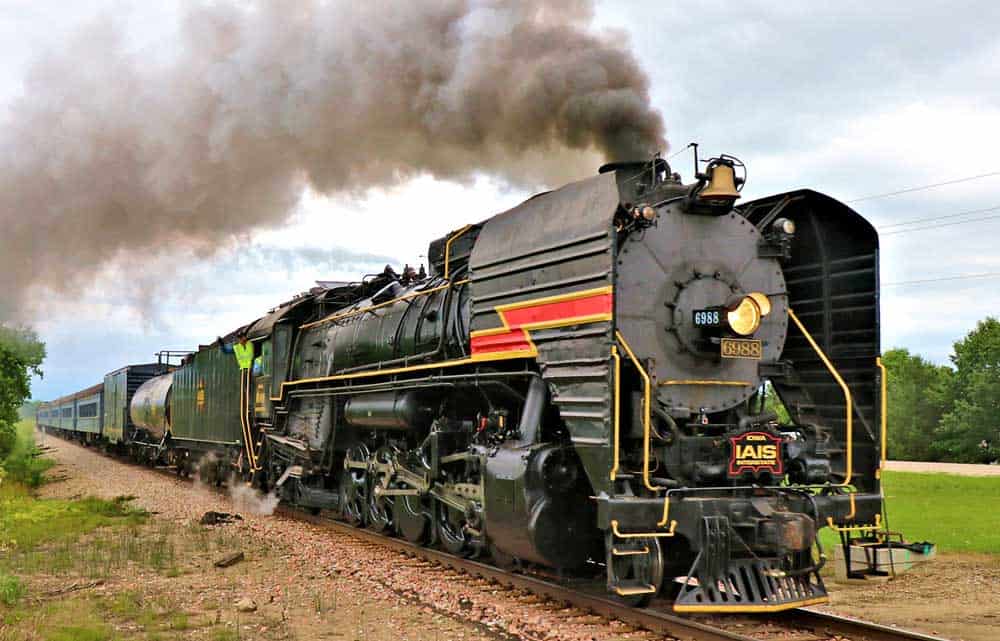 Current Status
During its excursion service in the U.S., Iowa Interstate #6988 has made numerous excursion trips, mainly between its home in Newton and South Amana, Iowa. It had played a critical role in pulling short fundraising excursion trains for various organizations such as the Iowa Fire Department as well as being involved in various cultural events along the Iowa Interstate Railroad.
After being in active service in recent years, #6988 found herself placed in storage in October 2021 in preparation for her the 15-year Federally Mandated inspection by the Federal Railroad Administration. While plans and information are scarce at this time, it is believed that IAIS #6988 will return to the rails. For updates on Iowa Interstate #6988, visit the Central States Steam Preservation Association website.
IAIS #6988 isn't the only Chinese locomotive still steaming in the United States. Valley Railroad #3025 leads excursions in Conneticut.