Rio Grande #491, Rebuilt and Better than Ever
If any locomotive deserves a spot at the Colorado Railroad Museum, it is Rio Grande #491. After all, it was one of the first K-37 locomotives for the Denver & Rio Grande Western Railroad, a new style of narrow-gauge Mikados that the company derived from other locomotives. This locomotive may not look like she did more than 110 years ago, but that's not stopping her from steaming up.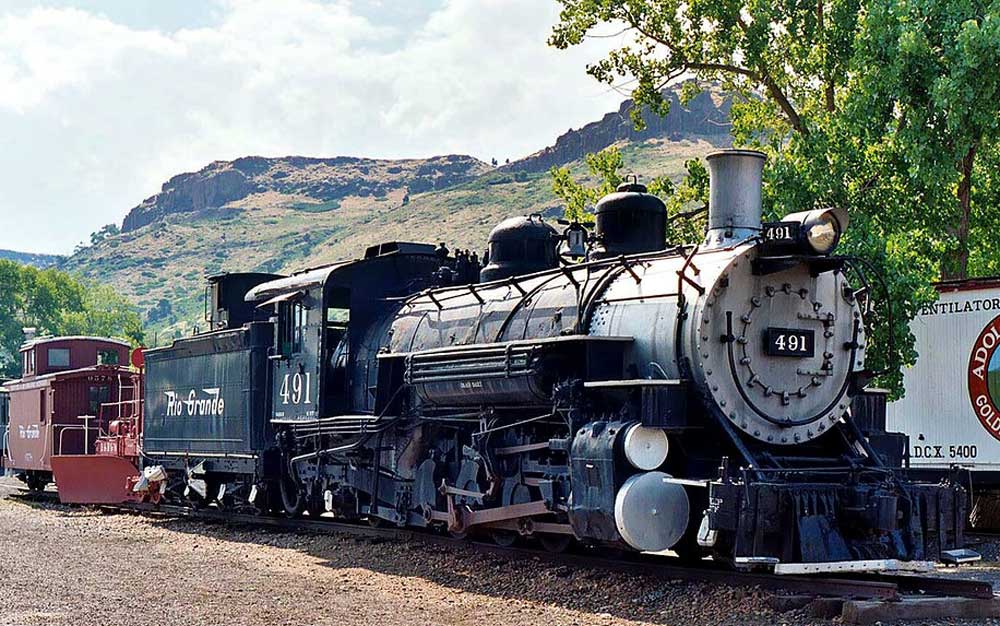 Brief History of the Rio Grande #491
In the late 1920s, business was booming in the railroad industry. This prompted many railroad companies to modernize. For Denver & Rio Grande Western, they chose to shift from standard gauge steam locomotives to narrow gauge steam locomotives, which were considered to be more powerful. While the company considered several options from different locomotive builders, they eventually decided to "build" ten more Mikados; a decision that was influenced by the success of the class K-36 Mikado steam locomotives.
#491 was one of ten locomotives built in 1902 by Baldwin Locomotive Works that were originally standard gauge Consolidation-type engines. Once acquired by D&RGW, the locomotives were transported to the railroad's Burnham facilities in Denver, Colorado, where they could be rebuilt. The locomotives would be completely rebuilt between 1928-1930 with the end result converting them to narrow gauge Mikado-types.
Although the K-37 locomotives were extremely powerful, they were also hard on D&RGW tracks, so their operations were limited to specific routes to prevent issues.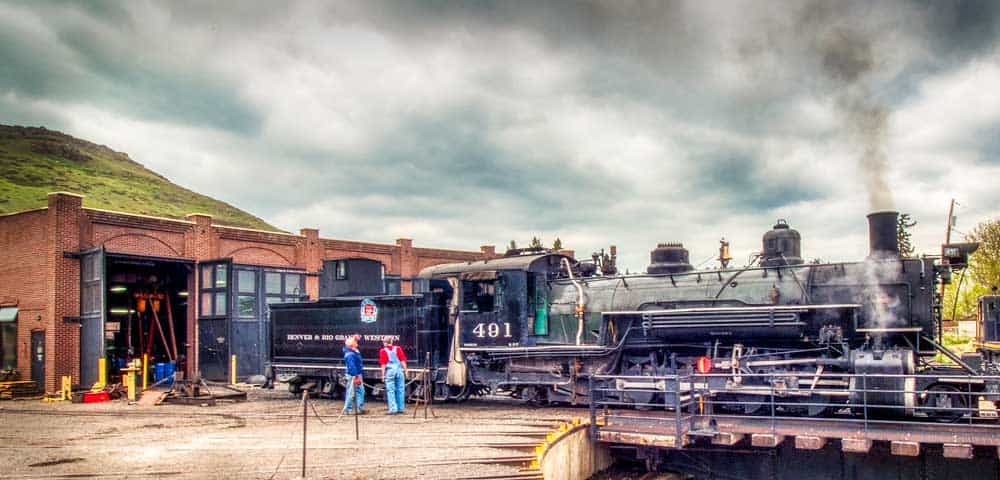 Current Status
No. 491 was retired in 1963 and acquired by the Colorado Historical Society in 1970. It was then transferred to the Colorado Railroad Museum (Golden, Colorado) in 1985 where it stayed on static display until ownership was transferred to the Museum in 2013. Thanks to the museum's staff and volunteers, #491 was restored in 2014 and has remained operational ever since.
Today, #491 remains one of the largest operation narrow gauge steam locomotives in the western hemisphere. It's one of the museum's most important operating steam locomotive and regularly grace sevents such as the Polar Express Train Ride and Day Out with Thomas. You can visit the museum's website and plan a visit and ride on the legendary Rio Grande #491, which is a true Colorado classic.
The Colorado Railroad Museum is also home to Rio Grande #20, which had an illustrious career in Hollywood in addition to working on the railroad.