Cripple Creek & Victor #2, From Germany to Colorado
Cripple Creek & Victor #2 did what quite a few human retirees do, she relocated halfway around the world and found a new career. After spending her revenue years in Europe, CC&V #2 made her way to the United States where she continues to steam up for fans.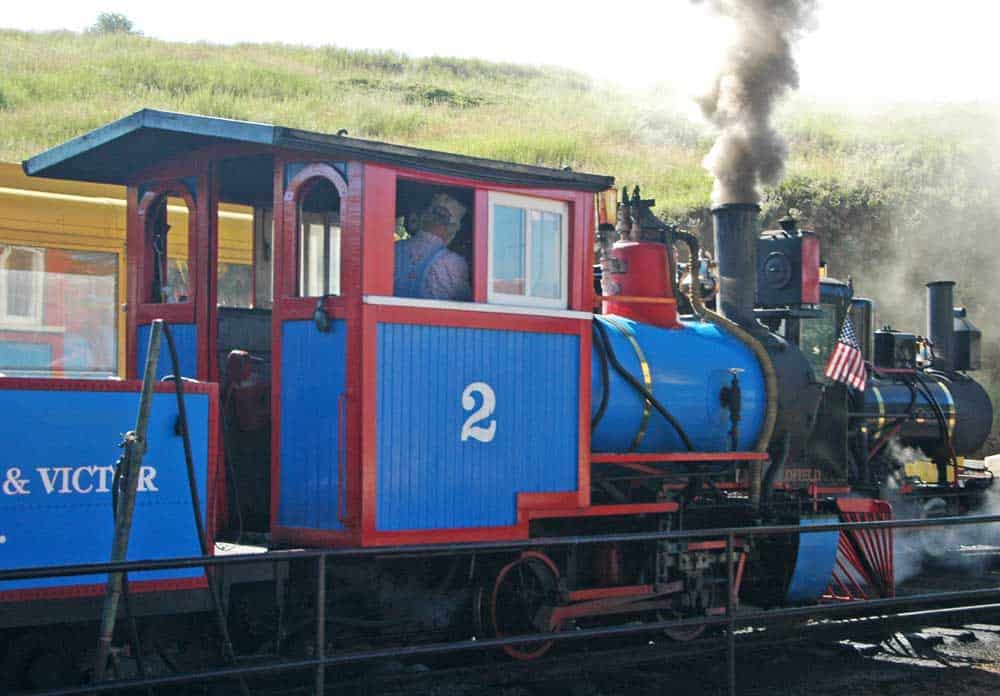 A Brief History of Cripple Creek & Victor #2
The Cripple Creek & Victor #2 is a coal-burning narrow-gauge steam locomotive with a wheel arrangement of 0-4-0. Built by Henschel & Son Locomotive Works in Kassel, Germany in 1936, this steam locomotive was first used by a quarry in Germany.
After several decades working the quarry, what is now #2, retired. Shortly after, in 1970, she left Germany having been acquired by Colorado's Cripple Creek & Victor Narrow Gauge Railroad Company.
While the locomotive was in working condition when the CC&V acquired her, the family-owned railroad had her overhauled before introducing her to excursion service. This kind of work was nothing new to railroad as the CC&V had converted wider gauge tracks down to 2 foot narrow gauge before opening in 1967.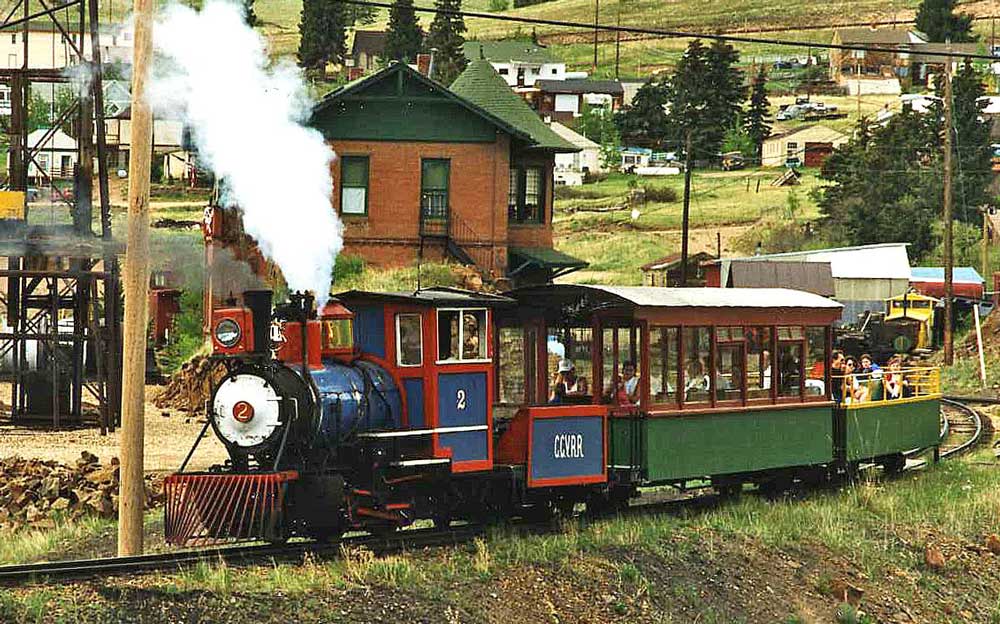 #2 is part of a large family of small locomotives
The Cripple Creek & Victor owns four 2-foot (narrow) gauge steam locomotives. Three of the four were built overseas, the one American built locomotive is Number 3, a Porter 0-4-0T, built in 1927. The railroad does own one more locomotive, it's not steam though. The track gang uses a 1951 GE four wheel diesel-electric, originally battery operated for use underground in the Idarado Mine near Telluride, Colorado.
CC&V #2 isn't the only German made steam locomotive in their fleet. Be sure to read about Cripple Creek & Victor #1, whose passport has even more stamps.
Current Status for #2
CC&V #2 continues to steam up on the Cripple Creek & Victor Railroad and remains a popular attraction for railfans who come to the railroad just a short drive from Denver. The railroad operates seasonally from May-October and trains depart every 70 minutes. For more information including ticket details and schedules, be sure to visit the CC&V website.