A Privately-owned Climax in West Virginia
For many railfans, the love of trains is a family affair that spreads across several generations. Riding or watching trains as a child can lead to a lifelong enjoyment of railroading. Some might say those experiences can be the Climax of family memories. 🙂
The Mason family in West Virginia has taken this to a new level, operating the Locust Heights & Western (LH&W) Railroad. For more than 40 years, the small private line has offered weekly trips featuring a Climax type steam locomotive.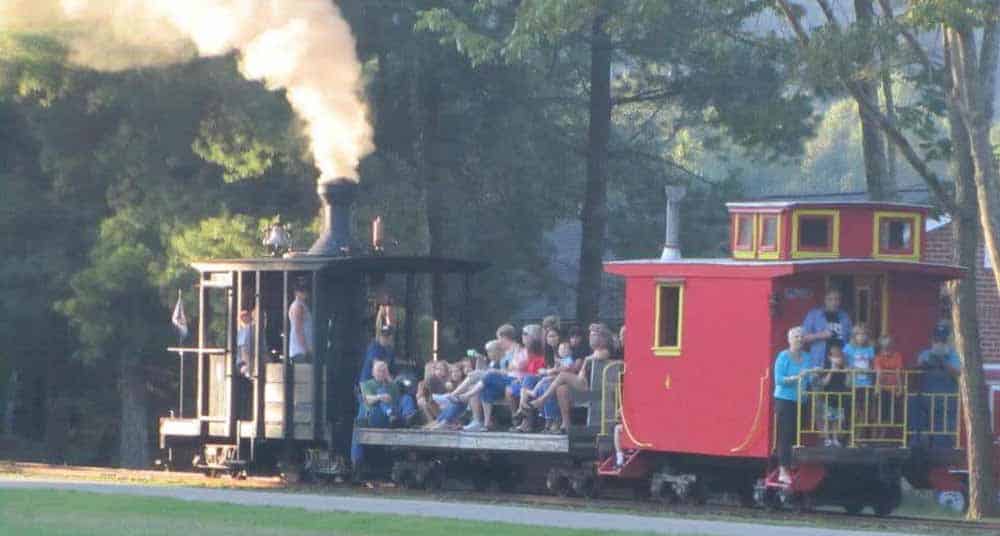 Early Days of the Locust Heights & Western
The Locust Heights & Western Railroad can be traced back to the early 1970s when Keith Mason, a machinist and mechanical engineer, brainstormed how to help transport logs to the sawmill that he and his father operated. Mason, a lifelong railfan, came up with the idea of building a steam locomotive. With the help of friends who shared his passion for railroading, Keith decided to make his dream a reality.
It took Mr. Mason and crew about a year to build the locomotive that he envisioned using his background plus plans for a climax locomotive. The final result was a coal burning steam locomotive ready to haul logs on the narrow gauge track.
What about that caboose?
The caboose has had a double life. Originally built by the talented Keith Mason as an outdoor playhouse for his children…well, when he needed a caboose they were grown enough that he could transform the playhouse to a nice red caboose. Just what the doctor ordered!
Scrounging parts and re-using what was on hand helped keep the costs low…and the Climax looking a bit, well, odd. But it is a beloved odd. It has become not just a Mason family wonder, but a community treasure.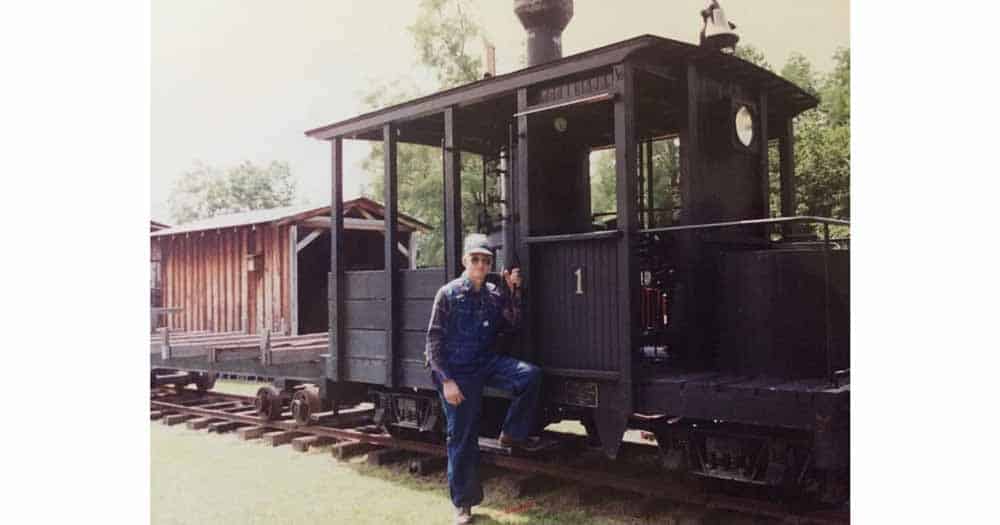 While the locomotive and tracks were primarily used for the sawmill, Mason and friends began operating the locomotive on Wednesday nights. Early on, it was primarily just for the guys and their families, including Mason's three daughters. However, word spread and interest in the locomotive grew, so the family opened the Wednesday night rides to the public.
When the saw mill closed its doors in 2000, it would have been understandable for the Wednesday night rides to stop. However, Mason and family kept it going. When he was old enough, Mason began teaching his grandson, Tre Roach, about the locomotive and railroad so that Tre could continue operate.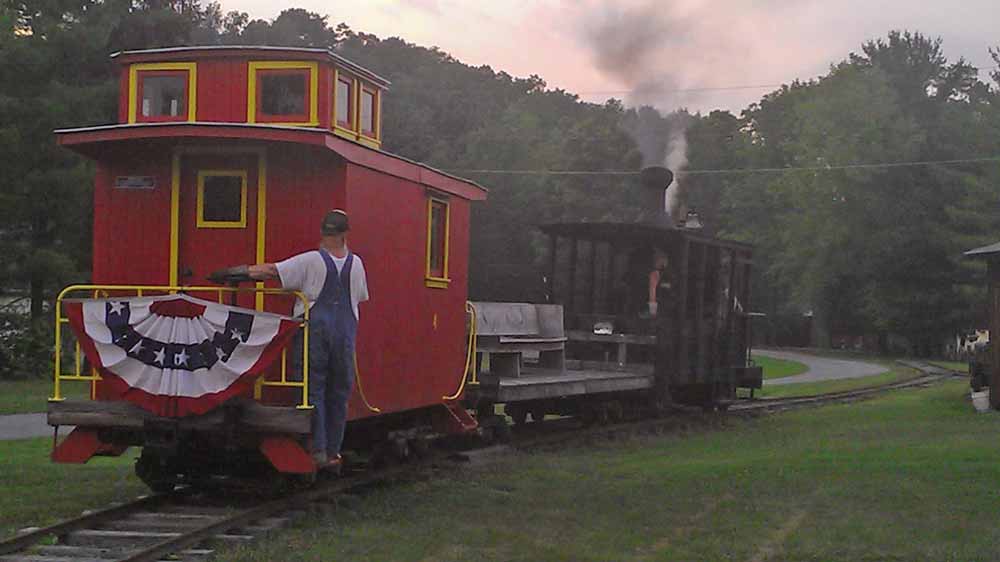 Mason's Climax and the LH&W Today
Keith's passion for railroading passed down to his children and a grandchild. The railroad was now truly a multi-generational family affair. And more than family.
When Keith passed away in 2016, the Mason family, along with Keith's group of railroad buddies, committed to keeping the railroad operating in his honor. Keith's daughter Tammy said, 'We have dedicated our lives to keeping my daddy's dream alive for future generations and we will continue to do our best to do so'.
The Mason Climax operates on Wednesday nights in Clarksburg, West Virginia. The LH&W does not charge visitors, however donations are welcome as they go towards maintenance. To learn more about the Locust Heights & Western Railroad and the Climax locomotive, visit the LH&W Facebook page.
It's always amazing what one man, some spare parts, and a commitment can do. In this case it's a working steam locomotive, and a railroad to run it on. And a family memory.