Frisco #1630 at the Illinois Railway Museum
When visitors see Frisco #1630 at the Illinois Railway Museum, they are often amazed by its beauty and size. While the locomotive has found semi-retirement in Illinois after traveling the US for decades, it almost never ran in the US after it was complete. Most surviving steam locomotives have an interesting backstory and Frisco #1630 is no different.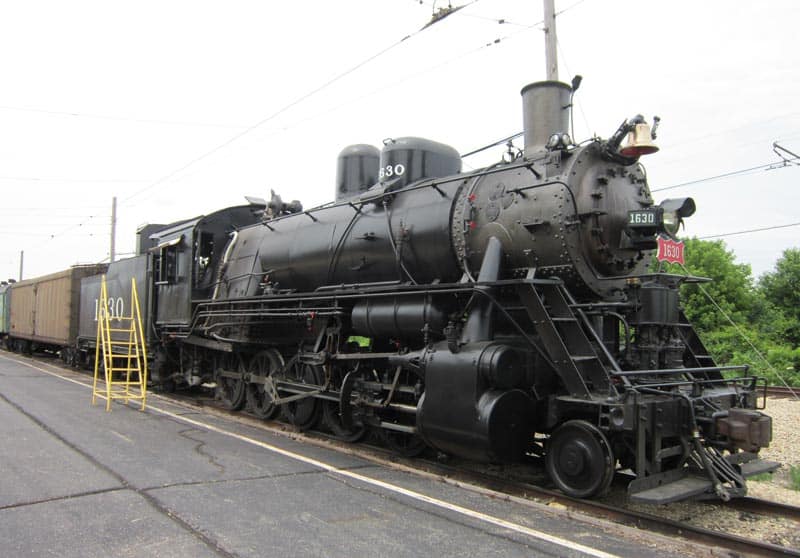 A Brief History of the Frisco #1630
Officially known as the St. Louis-San Francisco Railway #1630, Frisco #1630 is a Decapod type steam locomotive with a wheel arrangement of 2-10-0. It was constructed in 1918 by Baldwin Locomotive Works for the Russian government. It was, however, not delivered to the Russian government and was instead kept in the United States. This was due to the Russian Revolution that began just around its completion.
This steam locomotive was initially a broad gauge steam locomotive but was converted to a standard gauge steam locomotive and was briefly leased to the Pennsylvania Railroad. In 1920, it was sold to the St. Louis-San Francisco Railway where it was used for hauling both freight and passenger trains.
After three decades under the ownership of Frisco, #1630 was sold to Eagle-Picher and was used for hauling lead ore from a mine to a smelting facility. After its retirement, Frisco #1630 was donated to the Illinois Railway Museum in Union, Illinois. It stayed on static display for a couple of years before the restoration process began in 1972 and was returned to revenue service in 1974. This steam locomotive operated until it was put out of service in 2004.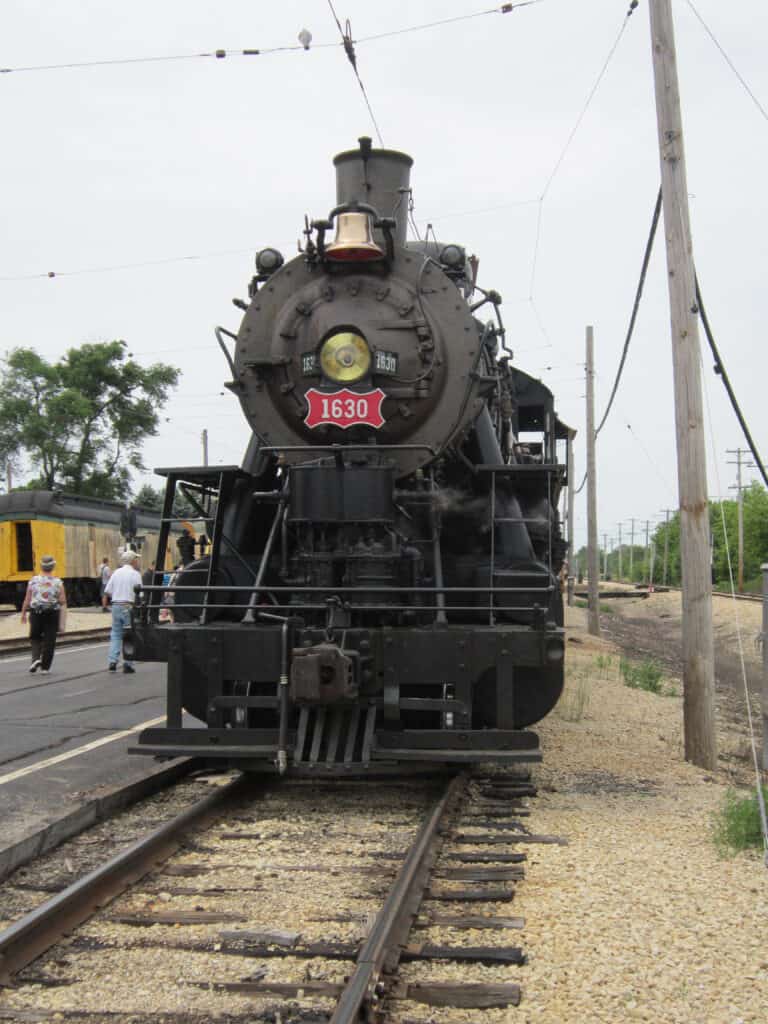 Current Status at the Illinois Railway Museum
After several years of restoration, #1630 returned to service as an excursion train service in 2013. Major overhauls were done to the steam locomotive to make it more powerful. Today, it remains one of the longest-serving revenue steam locomotives in the country. It still operates by hauling passenger excursion trains and occasionally hauls freight trains at the Illinois Railway Museum.