Strasburg Rail Road #89, Not Scared of a Little Water
When Hurricane Agnes struck the United States East Coast in 1972, it would be recorded as the costliest hurricane to ever hit the country at the time with an approximated $2.1 billion, or $14.25 billion in 2022 when adjusted for inflation, in damage! Unknown to many train enthusiasts, this devastating hurricane has ties to one of the most historic steam locomotives in the country, Strasburg #89.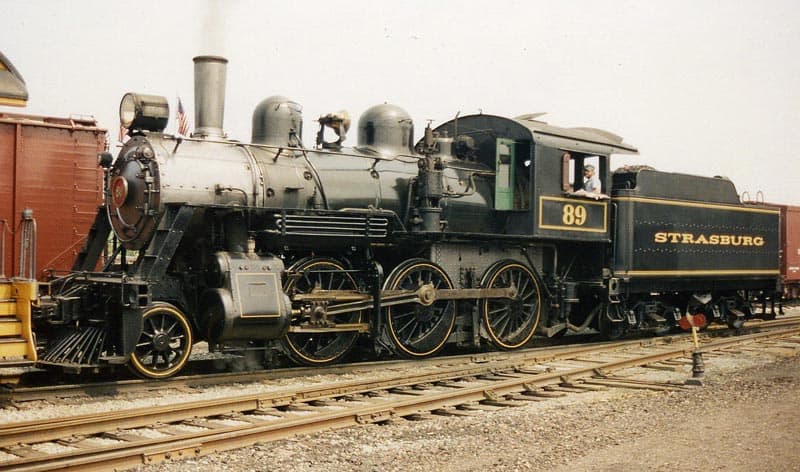 A Brief History of the Strasburg #89
Strasburg #89 is a Mogul-type steam locomotive with a wheel arrangement of 2-6-0. It was manufactured in Canada by the Canadian Locomotive Company in 1910 to be used on the Grand Trunk Railway. Originally named No. 1009, it was renumbered No. 911 in 1919 and became part of the Canadian National Railway in 1923.
It was again renumbered, as #89 this time, in 1951 before being retired in the late 1950s and put in storage in Montreal. In 1961, it was sold to a train collector, F. Nelson Blount and relocated to North Walpole, NH. It started operating again in 1965 at the Green Mountain Railroad before moving to Bellows Falls, Vermont. It was then sold to Strasburg Rail Road and relocated in July 1972.
It was during the relocation to Strasburg that #89 it encountered the devastating Hurricane Agnes. It's reported that water was up over her smokestack and left her in a state of such disrepair that #89 seemed doomed. Although questions were raised regarding its suitability after the hurricane, #89 was restored and would emerge stronger if not better.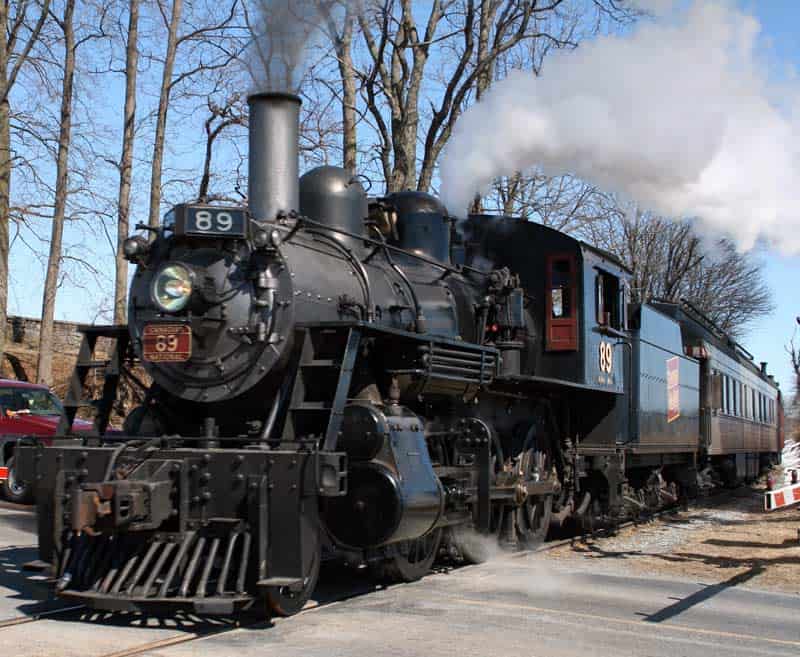 Current Status
Today, #89 is the fastest locomotive in the railroad's fleet and a popular draw for the Pennsylvania company. It can be found pulling both excursion and smaller freight trains on the railway. Information about #89 and upcoming excursions can be found on the Strasburg Rail Road website.