Southern Pacific #18, Slim Princess Steams
When over 500 people came out to celebrate the return of the Southern Pacific #18 to the Eastern California Museum in 2019, it was a sight to behold! It was an indication that the people in the region had missed the sight and sound of this vintage steam locomotive and its return home was a thing to celebrate. While many steam locomotives would have been scrapped by now, Southern Pacific #18 is still adding to her storied career.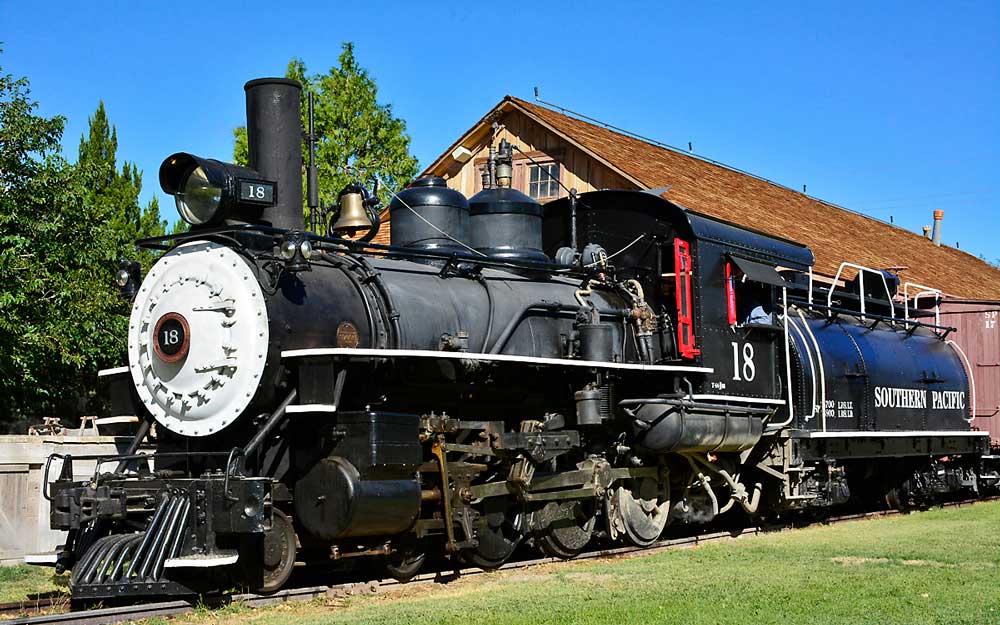 A Brief History of the Southern Pacific #18
Popularly known as the "Slim Princess", Southern Pacific #18 is a narrow-gauge, ten-wheeler-type, oil-burning steam locomotive with a wheel arrangement of 4-6-0. While this engine is closely associated with the Southern Pacific Railroad, it was originally built for the Nevada-California-Oregon Railway by Baldwin Locomotive Works in 1911.

This engine was sold to the Southern Pacific Railroad in 1926 and was nicknamed the "Desert Princess" along with #8 and #9 as they operated through the desert areas of California and Nevada. At the height of dieselization, #18 was replaced by the diesel-powered Southern Pacific #1 and was retired in 1956. #18 was then donated to the City of Independence in California.
For the next four decades, #18 sat on a static display until the Eastern California Museum acquired it in 1996. Its restoration would begin more than a decade later in 2010 and it took another 7 years to complete. It was then leased to the Durango and Silverton Narrow Gauge Railroad of Durango, Colorado where it operated until it was returned to the Eastern California Museum in 2019.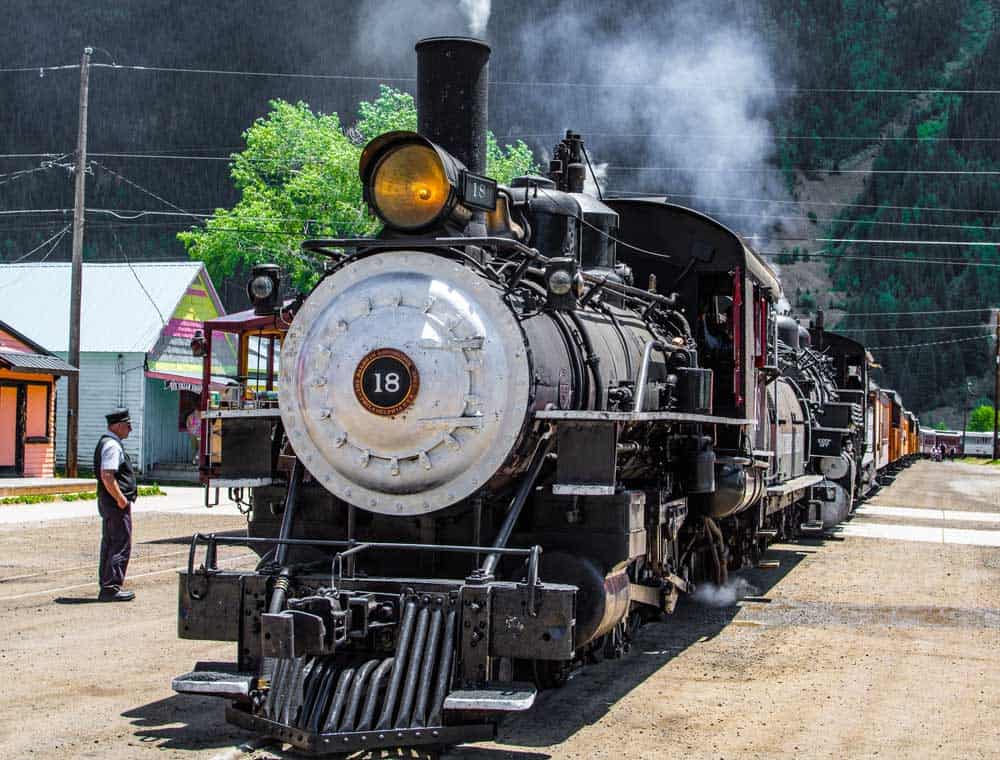 Current Status
Today, #18 is operational and a star attraction at the Eastern California Museum and the Carson & Colorado Railway where it runs. To ride on the historic Southern Pacific #18, you can visit the Carson & Colorado website for more information about #18, upcoming events, and more.
Another Ten-Wheeler, Huckleberry #152, was a part of the Alaska Railroad before retiring to Michigan where she now leads excursion trips.