Cripple Creek & Victor #3, American Made Steam
The Cripple Creek & Victor Railroad is well known for its steam locomotive excursions in Colorado. But of the three locomotives that the railroad uses, only Cripple Creek & Victor #3 was originally built in the United States. Even so, CC&V #3's career has seen her spend time abroad before returning stateside.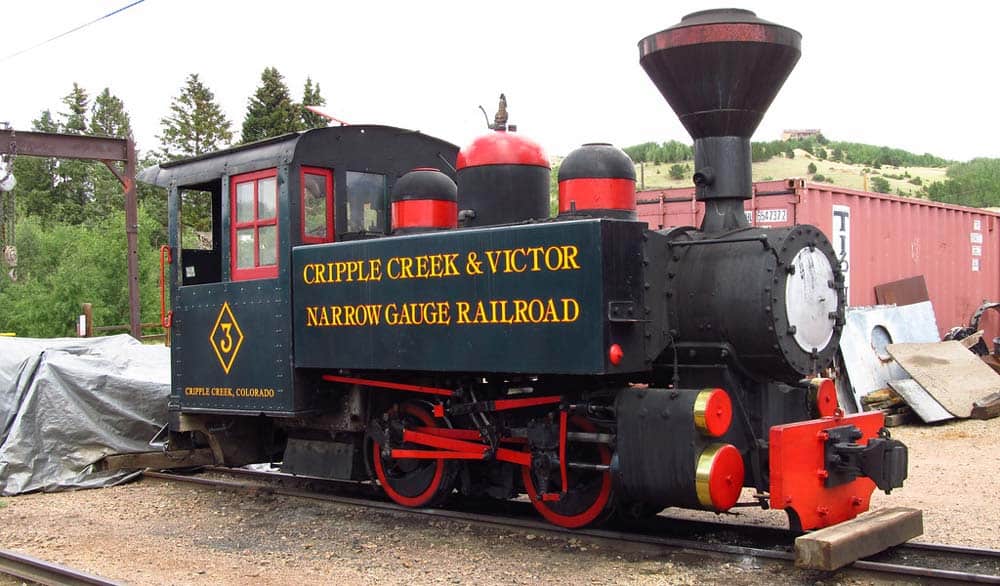 Brief History of Cripple Creek & Victor #3
CC&V #3 is a narrow gauge steam locomotive with a 0-4-0T wheel arrangement, just like its stablemate CCV #2. This steam locomotive was built by H. K. Porter Inc in the United States in 1927. While little is known about her early history, it is known that CC&V #3 steam locomotive was originally purchased and used by a mining company to haul minerals near the Mexican town of Avalos in Zacatecas.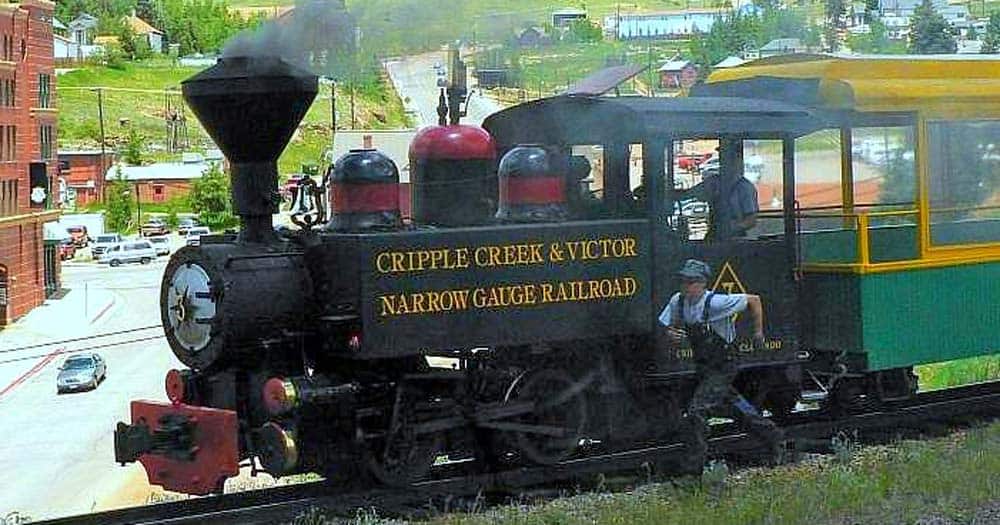 Current Status
Acquired by the Cripple Creek & Victor Narrow Gauge Railroad in the early 1970s, Cripple Creek & Victor #3 has been one of the most important steam locomotives used to pull tourist trains for the company. Like other steam locomotives, No. 3 operates only during the summer season from mid-May to mid-October.
This train will take you on a tour of the outskirts of the old Cripple Creek town and to the historic mining camps such as the Anaconda mining camp, which has become a major tourist attraction in the area. This steam locomotive will essentially take you on a 45-minute trip full of memorable if not colorful experiences that will probably stay with you for the rest of your life.
The old nostalgic feeling of this amazing steam locomotive is a trip back in time to an era when the steam locomotive was the most advanced mode of transport for thousands of miners working in Cripple Creek town, as well as many others across the nation. The most amazing part of this excursion is that it involves an interesting and educational narration of the rich history of this old gold town such as a special depiction of impressive places in Echo Valley.
Believe it, you'll enjoy every minute when riding on Cripple Creek and Victor No. 3. You'll not only learn some new facts about the historic town of Cripple Creek but will also experience first-hand what it feels like to ride in a steam locomotive.