Sierra Railway #28, 100 years Strong
Although she's turns 100 in 2022, Sierra Railway #28 isn't letting that stop her as this locomotive is still going working for its keep. The construction of the O'Shaughnessy and Don Pedro Dams on the Tuolumne River in California in the early 1920s meant tons of rock and cement, and other supplies, were required by construction crews at the dam sites. That calls for a railroad operation. The Sierra Railway ordered its Sierra Railway Number #28 from Baldwin Locomotive Works in 1922.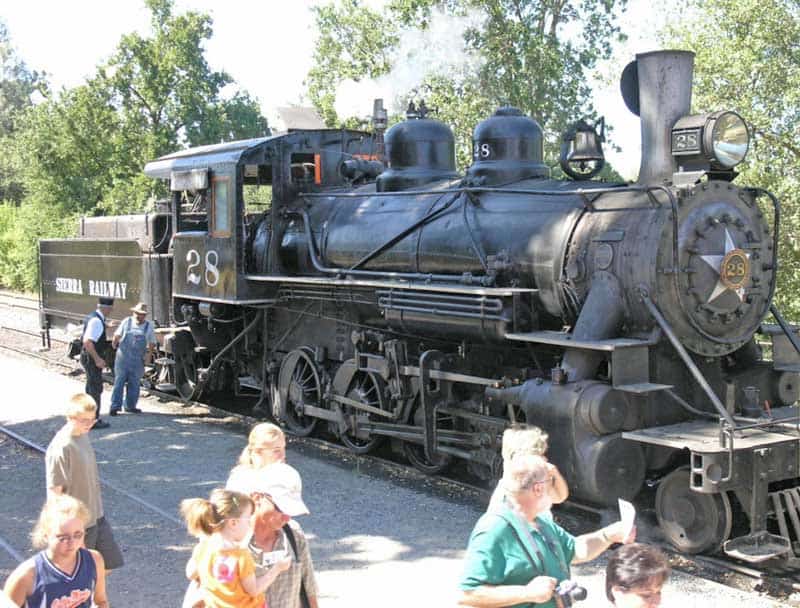 A Brief History of Sierra Railway #28
The Sierra Railway ordered a standard gauge locomotive with a 2-8-0 wheel arrangement, which is called a Consolidation type.. After the dam projects were over, #28 was still needed because traffic stayed active on the little railroad as towns sprang up around the dams. The locomotive was now used to haul freight between Oakdale and Jamestown, California.
Fast forward 20 years and the #28 is still earning its keep. In the 1940s she was one of six steam locomotives owned by the Sierra Railway. Like her workaday cousins, she and was generally used for both freight and passenger excursion service until 1955 when the Sierra dieselized. But, good ol' #28 was still not retired, being kept on in excursion service until 1963.
When the excursion business dropped, #28, after derailing in the Jamestown Yard, was abandoned for more than a decade. It turned out that the State of California was the one to step up and save our little engine that could.

The California Department of Parks and Recreation bought the Sierra Railway and all its assets, including #28 and opened, at Jamestown, what became known as "1897 State Historic Park". The steam locomotive was a star of the park with tourist enjoying her leading excursions again. #28 was operated seasonally until taken out of excursion service in 2009 after it was discovered its firebox and the crown sheet were too thin for legal operation.
A Return To Service
Once again #28 sat forlorn at the Jamestown Yard. It was still out on public, although static, display, but park employees and regulars wanted to see her run again. So, in 2013, repair and restoration efforts began. It was a job that took just about 6 years, with Sierra Railway #28 making a much awaited and triumphant return to steam excursion operation on June 1, 2019.
#28 joins another park favorite, Sierra Railway #3 in pulling passengers each weekend and on holidays. Both restored steam locomotives remain favorites of park visitors. For more information about the Sierra Railway #28 including schedule and tickets, visit the RailTown 1897 State Historic Park website.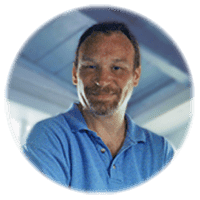 Railfan and model railroader. Writer and consumer of railroad news and information.