Mount Emily #1, Still Steaming in Oregon
For over 100 years, the Oregon Historical Society has played a critical role in preserving the collective memory of this beautiful state. It has been at the forefront of preserving a huge collection of artifacts, maps, oral histories, books, films, and manuscript materials that are closely associated with the Beaver State. One such important part of Oregon's history is the Mount Emily #1 steam locomotive, which is owned and preserved by the Oregon Historical Society.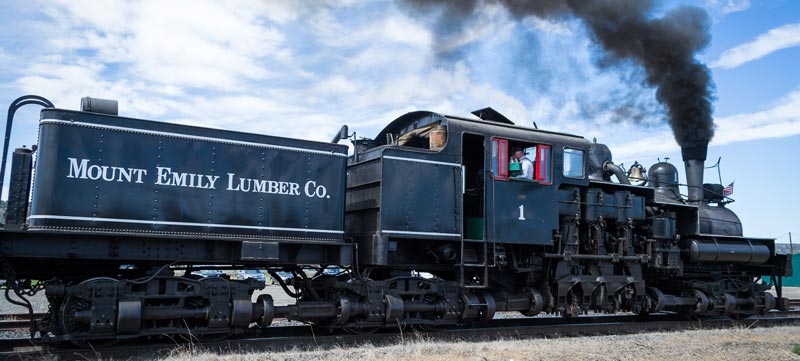 A Brief History of Mount Emily #1
The Mount Emily #1 is a 3-truck Shay steam locomotive that was manufactured by Lima Locomotive Works in 1923 for the Hofus Steel & Equipment Company in Seattle, Washington, and was specifically built for logging, mining, and construction.
This steam locomotive was later bought by the Independence Logging Company in Independence, Washington, and eventually sold to the Mount Emily Lumber Company of La Grande, Oregon. After more than 30 years on the rails, this historic engine retired in 1957 and was donated to the Oregon Historical Society in 1958. After staying on static display for a couple of years, Mount Emily #1 was restored with plans to operate as an excursion train.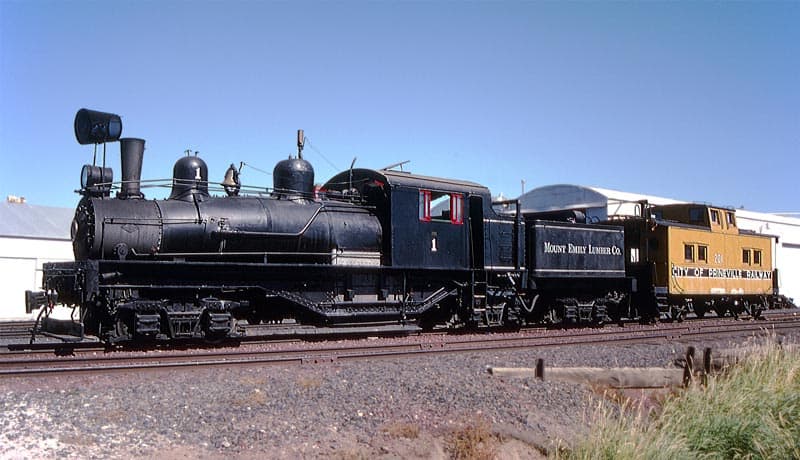 Current Status
Since 1994, Mount Emily #1 has been under the stewardship and management of the City of Prineville Railway. The engine has been kept in pristine condition and is considered one of the most-prized steam locomotive assets in Central Oregon. Mount Emily #1 operates occasionally but has been a permanent fixture as part of the city's 4th of July celebration for what has been dubbed the "Independence Day train ride." It runs every hour from 8 am until the last excursion at 3 pm. Visit the City of Prineville website to learn more and see when #1 will be out and about.