Oh No! Strasburg 475 Damaged in Accident! (Video)
Update: Thanks to the hard working team at the Strasburg Rail Road, 475 was able to return to action on November 7th, although with a few "battle scars". Read more about the accident below.
Strasburg 475, one of the oldest active steam locomotives in the United States, was involved in an accident on Wednesday, November 3rd; but fortunately it appears to have looked worse in real time than it actually was . At approximately 11:23am, the former Norfolk & Western locomotive collided with an excavator on a track at Leaman Place Junction in Lancaster County.
475, which turned 116 earlier in the year, was on an excursion run at the time but fortunately no one was injured. Strasburg 475 was separated from the rest of the train at time and was in the process of a run-around, where the locomotive detaches from the train, turns around on a secondary set of tracks and finally reattaches at the rear for a return run.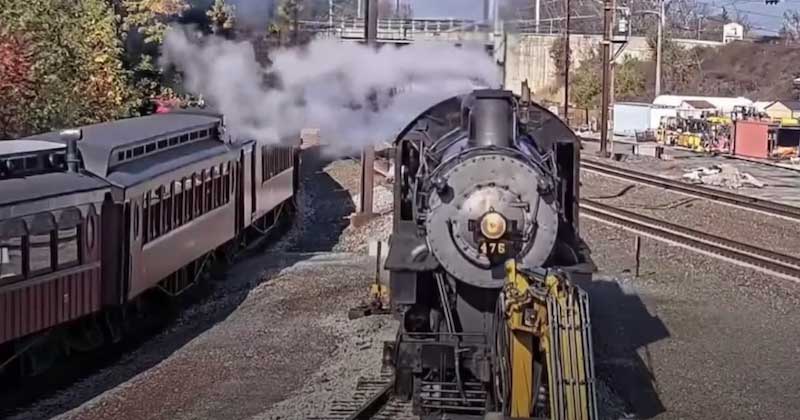 As the locomotive traveled past the passenger train, an incorrectly set switch led Strasburg 475 onto a path featuring the massive excavator on a car instead of the clear track beside it. Though the collision jolted the locomotive, the force was not enough to derail 475.
Like most accidents, there appear to be multiple factors involved. The switch was opened to allow the excavator on the track where it was needed but not closed afterwards. Furthermore, crewmembers were waving to passengers on the train as they passed by. Though this is apparently common, it likely directed attention away from the track and signals ahead until it was too late.
Per Brendan Zeigler, VP,CMO of Strasburg Rail Road, indicated that speed wasn't an issue as 475 'entered the stub track at approximately 10 MPH, the speed limit for that track'.
Strasburg 475 will be back!
Luckily, steam fans can breathe a sigh of relief as the damage appears to be relatively minor and limited to the smokebox and headlight, while vital components seem to have escaped unscathed. While the locomotive was not able to complete the return journey, repairs are expected to be done quickly so that Strasburg 475 can be part of the railroad's annual 'Christmas Trains'.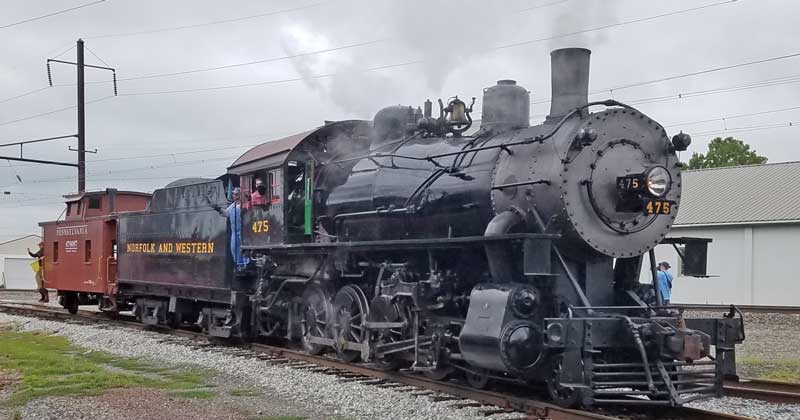 While the locomotive is going through repairs, the railroad's two other steam locomotives, Strasburg 89 and Strasburg 90, will lead excursion service for the country's oldest continuously running standard gauge railroad in the US. However, per Hope Graby, a spokesperson for the Rail Road, Strasburg 90 only has about 75 days left before it's 1472 inspection comes do, meaning she'll likely be down for a while after the holiday season.
Head over to the Strasburg Rail Road website for more information about their steam locomotives and upcoming events.