Virginia and Truckee #29, Steaming on the Queen of Short Lines
Headquartered in Virginia City, Nevada, the Virginia and Truckee (V&T) Railroad is one of the most famous short lines in the history of the United States, so much so that it uses the service mark 'The Queen of Short Lines'. The railroad operated until 1950 and then was dormant for more than two decades. But in 1972, private owners began the process to reopen V&T as a heritage railroad; and in 1976, trains would resume operating. Shortly thereafter, they acquired a mainstay for the line, Virginia and Truckee #29.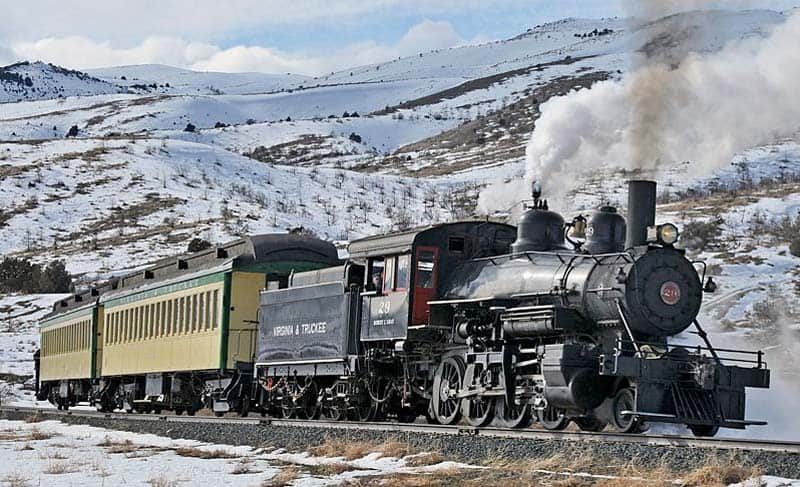 A Brief History of the Virginia and Truckee #29
Locomotive #29 is a Consolidation type steam locomotive (wheel arrangement: 2-8-0). It was built by Baldwin Locomotive Works in 1916. It was initially numbered #252 and operated under the ownership of Louisiana and Pacific Railroad. She operated on the railroad until 1926 when Mount Hope Mining Inc. in Longview, Washington, purchased the locomotive and and renamed her #3. The locomotive was later sold to Portland and Northern Railroad and was numbered #680.
This steam locomotive stayed in Portland until 1977 when it was sold to Bob Gray who brought it to the Virginia and Truckee Railroad. Gray led the group that was responsible for giving the railway a second life. It was renumbered #29, but is also often referred to as 'Robert C. Gray' in honor of Bob, and has been operating on the railroad ever since.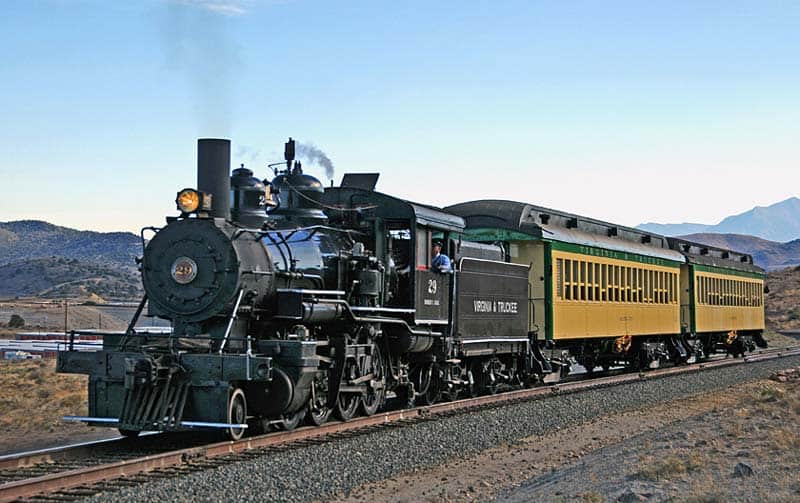 Current Status
After an in-depth restoration process that lasted between 2001 and 2008, #29 is currently the leading steam locomotive at the "new" Virginia and Truckee Railroad. The train travels on two different routes on the historic railroad that was constructed in 1870. When riding on this steam locomotive, you'll travel through various tunnels and abandoned mines on a 35-minute roundtrip excursion.
The railroad operates daily from May to October but typically reserves steam locomotive excursions for weekends. Due to limited capacity, V&T encourages passengers to purchase tickets as early as possible. You can visit the Virginia and Truckee website for schedule and special event information, to purchase tickets, and more.
While #29 may have joined V&T for heritage operations, Virginia and Truckee #22, also referred to as Inyo, is a holdover from the original company that still steams today.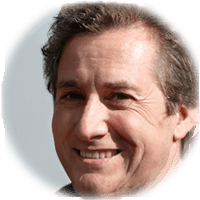 A longtime railfan, Bob enjoys the research that goes into his articles. He is knowledgeable on many railroad topics and enjoys learning about new topics. You can get a hold of Bob at his email link below.