Torch Lake #3, Historic Steam at The Henry Ford
The Henry Ford Museum in Dearborn, Michigan may be best known for its collection of its presidential limousines and many other historical exhibits from the automotive industry. But in the Greenfield Village, a section of the museum that serves as an outdoor living history museum, lives a legend from the steam locomotive era that still operates regularly: Torch Lake #3.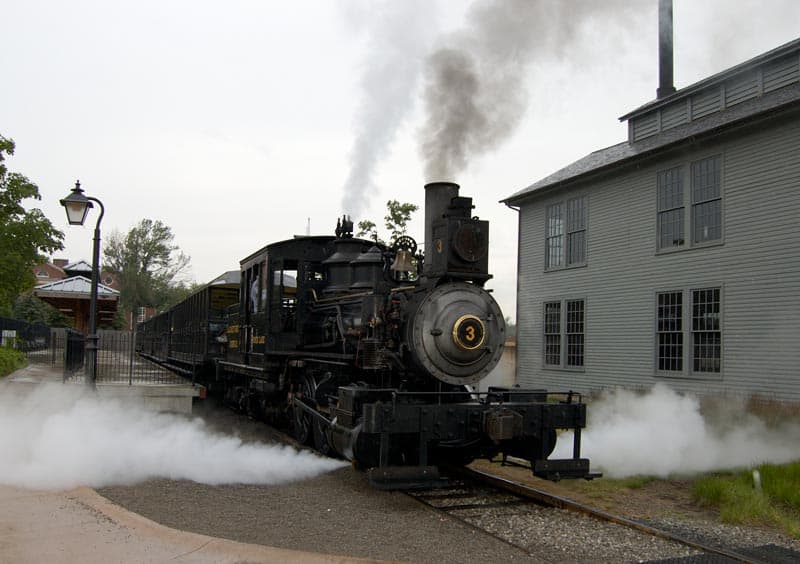 A Brief History of the Torch Lake Steam Locomotive
Built by the Mason Machine Works in 1873, Torch Lake #3 is a 0-6-4T standard gauge articulated steam locomotive with a top speed of 40 mph and was designed with driving wheels pivot under the boiler to allow it to make sharp curves. One of the few Mason Bogies known to still exist, Torch Lake #3 was purchased to haul copper from the mines to the smelter for the Calumet & Hecla Mining Company on the Hecla & Torch Lake Railroad, which the mining company owned.
As the oldest continuously running steam locomotive in the country, it was only befitting that the Torch Lake #3 found its new home at the Henry Ford Museum in 1969. Since then, this historic steam locomotive has been the main steam locomotive attraction at the Greenfield Village of the Henry Ford Museum.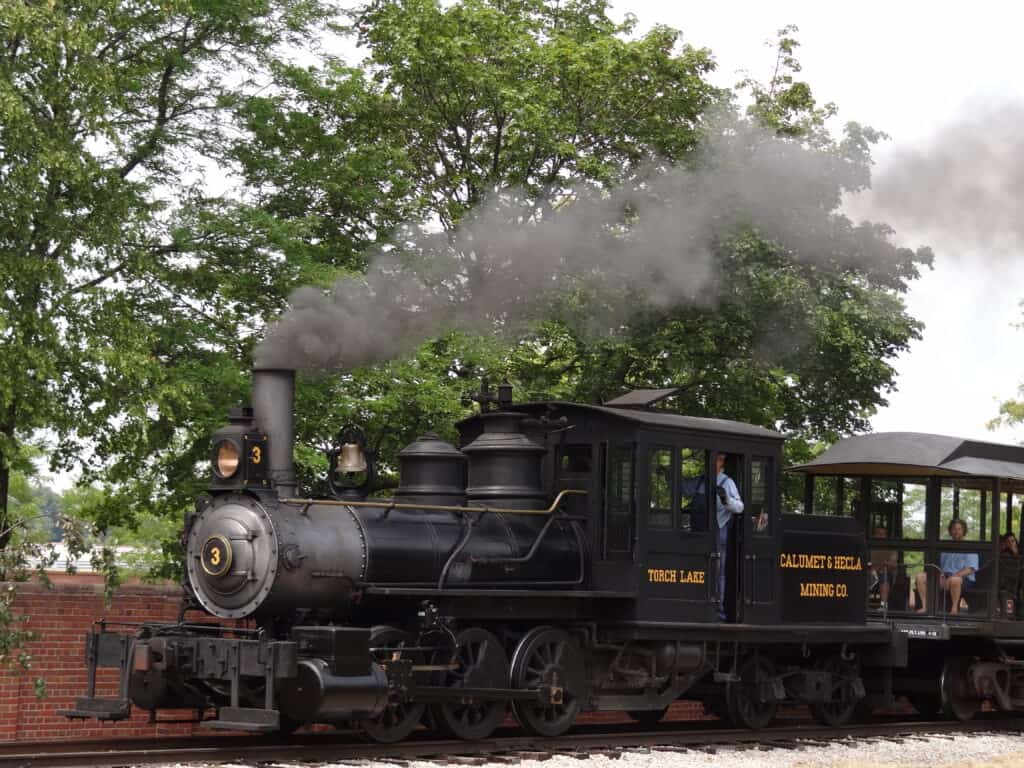 Still Steaming at the Henry Ford Museum
This train operates daily on the Greenfield Village from mid-April to October. It makes a roundtrip on the 3-mile standard gauge Weiser Railroad while providing transportation for tourists who want to enjoy a trip around the Henry Ford Museum. This railroad is designed with numerous stops for tourists to board or disembark.
One of the main reasons why the Torch Lake steam locomotive is one of the few steam locomotives on the Henry Ford Museum roster is because it's well-known for its technical design and superior performance. While the train ride will only last for 45 minutes, you'll experience how it felt to travel on a steam locomotive in the old days. You can visit the Henry Ford Museum website for operating schedules and to learn more.