Great Smoky Mountains #1702, Built for War
Great Smoky Mountains Railroad #1702 has an intriguing connection to World War II. It's not a secret that railroads played a major role in helping America and her allies emerge victorious from WWII. But there aren't many of these steam locomotives preserved, much less still running, today. In Bryson City, North Carolina, one such locomotive still operates. But unlike other steam engines that were used during the war, Great Smoky Mountains Railroad #1702 was built specifically for the war.

History of Great Smoky Mountains Railroad #1702
Originally known as the US Army Transportation Corp #1702, Great Smoky Mountains Railroad #1702 is an S160-class consolidated steam locomotive with a wheel arrangement of 2-8-0. It was built by Baldwin Locomotive Works in 1942 for use in the ongoing WWII.
The initial idea was that #1702 was to be sent to Great Britain for Army duty and was even designed with European link and hook couplers. However, this wasn't to be. ASATC #1702 never got her trip abroad. Instead, it was saved for us on the home front and sent to Fort Bragg, a US Army military base in North Carolina.
She worked for the troops until the end of the war and then in 1946, with American standard Janney couplers now installed, was sold to the Warren & Saline River Railroad in Arkansas. This was to be the first of several stops before Great Smoky Mountains fame.
The Warren & Saline River converted 1702 from a coal-burning steam locomotive to an oil-burner. #1702 served in Arkansas until the bought diesel-powered engines in 1962. From the W&SR 1702 was bought by the Reader Railroad, again in Arkansas. The Reader used her for tourist service.
In 1985, the much-sold but much loved 1702 went to the Fremont & Elkhorn Railroad. Finally it was sold to Don Smeal who leased the locomotive back to the Fremont & Elkhorn. But, in 1991 Don received a better offer and sold to Great Smoky Mountains Railroad (GSMR). And there she has stayed for over 30 years!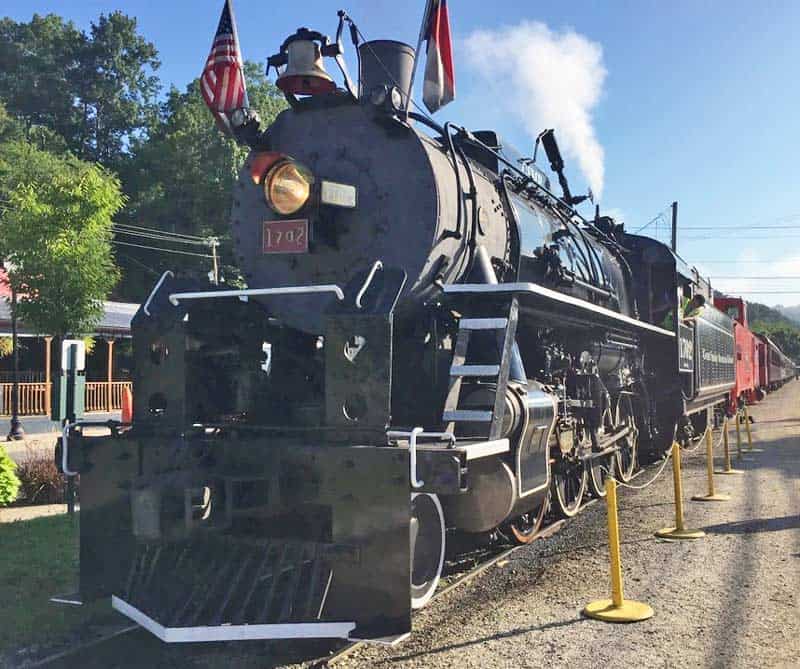 Current Status
Under the ownership of GSMR, #1702 was restored and has since been operating as an excursion train at the museum. It was sidelined briefly for restoration that was completed in 2016. Once the restoration was complete, #1702 returned to active operation on the railroad and is one of the major attractions not just within the line but also with the entire Bryson City community.
#1702 leads several excursions throughout the year designed to entertain fans of all ages. You can visit the GSMR website to view the schedule of upcoming events and to plan your ride with one of the few WWII veteran steam locomotives still running.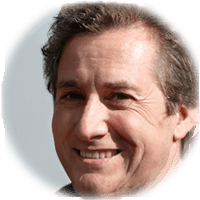 A longtime railfan, Bob enjoys the research that goes into his articles. He is knowledgeable on many railroad topics and enjoys learning about new topics. You can get a hold of Bob at his email link below.