Tweetsie #190, The 'Yukon Queen' in North Carolina
When the creators of the Tweetsie Railroad theme park opened its doors in the summer of 1957 as North Carolina's first family-oriented Wild West amusement park, they had two goals in mind: entertain while preserving history by including a heritage railway as a major attraction where train enthusiasts could go to ride on steam locomotives and learn more about them. When the park first opened, it only had one steam locomotive. Demand was so great that owners realized they needed to add a second one. Enter Tweetsie #190, who fans lovingly refer to as the Yukon Queen, which traveled all the way from Alaska to the Tar Heel State to be part of the railroad.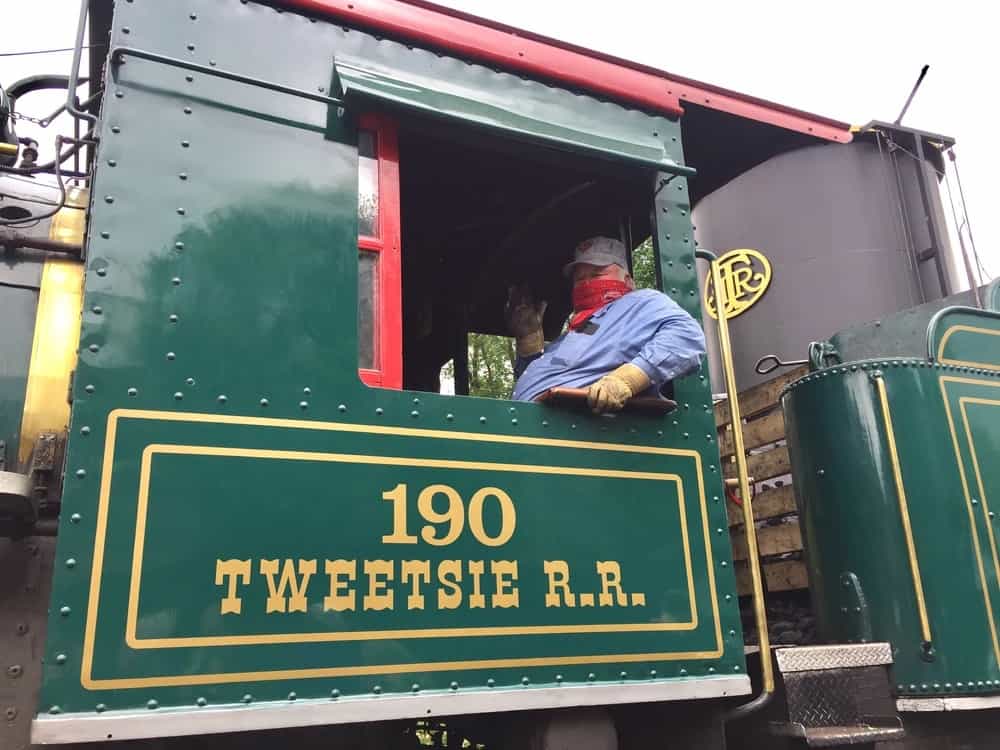 A Brief History of the Tweetsie #190
With a wheel arrangement of 2-8-2, the locomotive is a class S118 narrow-gauge Mikado-type steam locomotive. It was manufactured by Baldwin Locomotive Works in 1943 for the United States Army Transportation Corps. It was to be used on the White Pass & Yukon Railroad to help in building the iconic Alaska Highway during WWII.
After the war, Tweetsie Railroad #190 was sold to White Pass & Yukon Railroad and would be retired from 17-year revenue service in 1960. #190 was then sold Tweetsie Railroad to be used as the second locomotive at the amusement park. It was nicknamed the Yukon Queen, restored and put in operation as an excursion train.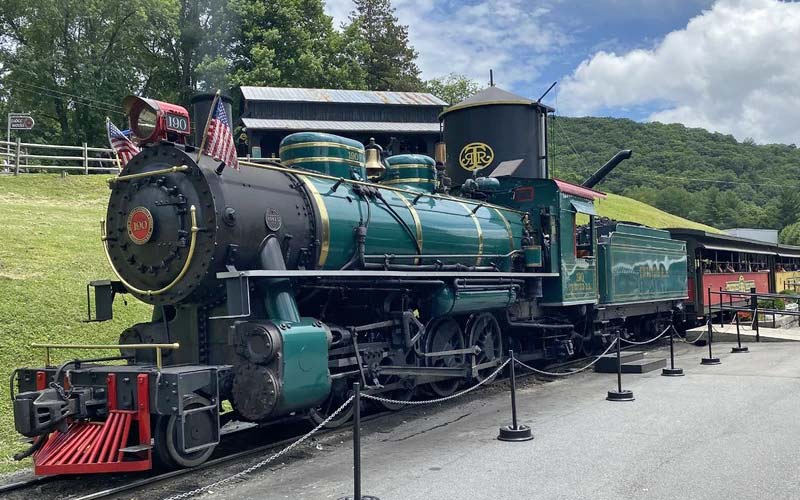 Current Status
Today, the Yukon Queen operates as an excursion train for the park which is open seasonally from the beginning of May to the end of October, as well as occasional special events. The 3-mile ride offers action-packed train events to tourists while offering them the chance of experiencing what it feels like to ride on a steam locomotive while going through the scenic mountains between Boone and Blowing Rock in North Carolina. For more information including schedules and ticket information, be sure to visit the Tweetsie Railroad website.
Want to learn more about the locomotive that started it all for the theme park? Be sure to read about Tweetsie #12.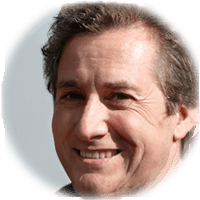 A longtime railfan, Bob enjoys the research that goes into his articles. He is knowledgeable on many railroad topics and enjoys learning about new topics. You can get a hold of Bob at his email link below.