Fred Gurley, Disneyland Railroad #3
Nicknamed 'Fred Gurley' in honor after Fred G. Gurley, who was the President of the Santa Fe Railway between 1944 and 1957, Disneyland Railroad #3 is the oldest operating steam locomotive at the Disneyland Railroad. This steam locomotive has been in service for over 125 years, well before Disney was born let alone planning the theme park. Let's learn a little more about this beautiful steamer.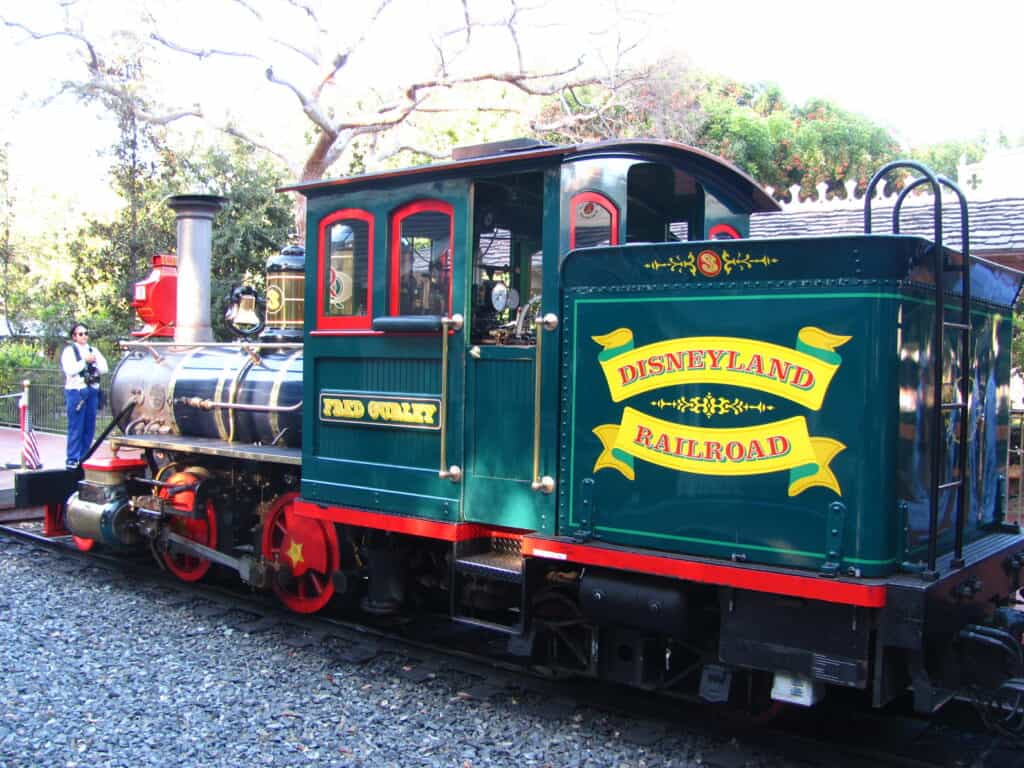 A Brief History of the Disneyland #3
Disneyland #3 is a Forney-type steam locomotive with a wheel arrangement of 2-4-4T. It was built by Baldwin Locomotive Works in 1894 to haul sugarcane trains from plantations to the factory for the Godchaux Sugar Company in Louisiana. After working for the mill company for about 15 years, it was converted to a switch engine and stayed that way until it was sold to Disneyland in 1957.
When Disney retrieved it, the engine was in a very bad state. Wooden parts were rotten, the boiler was leaking, and the gears were not functioning. What followed was a major restoration project. The original water tank and boiler were removed and replaced with new ones. The running gears, rods, wheels, dome, and cylinders were also replaced.
After this, #3 was placed in service as an excursion train in Disneyland where it operated for many decades until the latest restoration project began in 2006. The restoration project took two years; but upon reentering rotation in 2008, a few minor issues were found including a small leak in the throttle. These issues were immediately rectified and the legendary #3 came back to full service at the Disneyland Railroad.
By naming the locomotive Fred Gurley, the railroad continued their tradition of naming their locomotives after important railroad figures. In Gurley's case, not only was he president of the Atchison, Topeka & Santa Fe Railway, he helped forge a partnership with Disney that saw the AT&SF sponsor the Disneyland Railroad for more than a decade.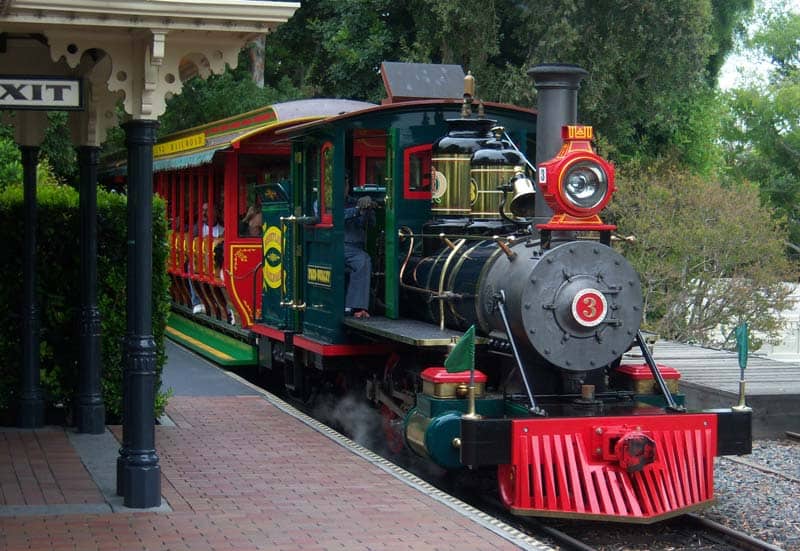 Current Status
The Disneyland Railroad remains one of the most popular attractions at the theme park and #3 still operates regularly leading excursion trains on the 1.2-mile railroad regularly. You can visit the Disneyland Resort website, plan a visit, and ride with one of the oldest steam locomotives in the country.
The Other Locomotives of The Disneyland Railroad
DRR #1- C.K. Holliday
DRR #2- E.P. Ripley
DRR #3- Fred Gurley
DRR #4- Ernest S. Marsh
DRR #5- Ward Kimball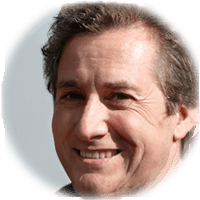 A longtime railfan, Bob enjoys the research that goes into his articles. He is knowledgeable on many railroad topics and enjoys learning about new topics. You can get a hold of Bob at his email link below.