Ward Kimball, Disneyland Railroad #5
Disneyland Railroad locomotives are known for being named after railroad pioneers. Disneyland Railroad #5 ended the tradition when it was named 'Ward Kimball'; but they do for good reason.
When Disneyland began planning for its 50th anniversary celebration, a very unique idea was suggested to the company's hierarchy: introduce the newest locomotive on the Disneyland Railroad, which would bring the roster to 5 locomotives. It was a logical decision for many reasons both for financial and publicity reasons. In keeping with Disney tradition, the locomotive was renamed to honor someone. Unlike the other locomotives in their fleet which were named after important railroad industry figures, Disney opted to pay tribute to one of their own legends, Ward Kimball.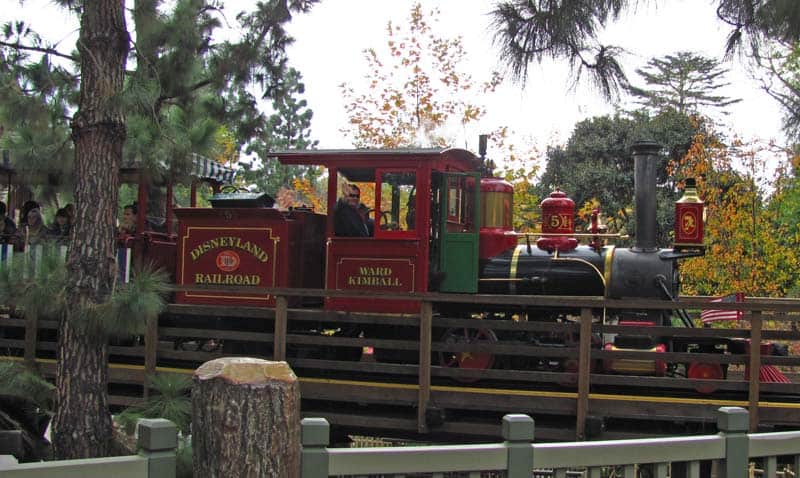 A Brief History of the Disneyland Railroad #5
Originally known as the Maud L steam locomotive, #5 is a Boston-type steam locomotive with a wheel arrangement of 2-4-4T. It was manufactured in 1902 by Baldwin Locomotive Works for use on the Laurel Valley Sugarcane Plantation in Louisiana. After its early career hauling trains on the Laurel Valley Sugarcane Plantation, No. 5 was transferred to the Cedar Point Amusement Park in Sandusky, Ohio where it stayed as an excursion service train and also on static display until it was acquired by Disneyland in 1998.
It was restored in 2004 and entered service at the Disneyland Railroad as an excursion train in 2005. While many names were debated, the locomotive was renamed after Ward Kimball. Kimball, an ardent railfan like his friend and boss Walt Disney, was one of Disney's legendary "9 Old Men", the core group of Disney animators responsible for some of Disney's most famous animated films. To honor Ward Kimball, this locomotive was painted with a gold leaf silhouette as a way of commemorating Kimball's most famous work; Jiminy Cricket.
The engine's whistle was replaced with a 4-inch Lonergan 3-inch 3-chime whistle in 2014 after its original 3-inch single-chime Lunkenheimer whistle developed problems.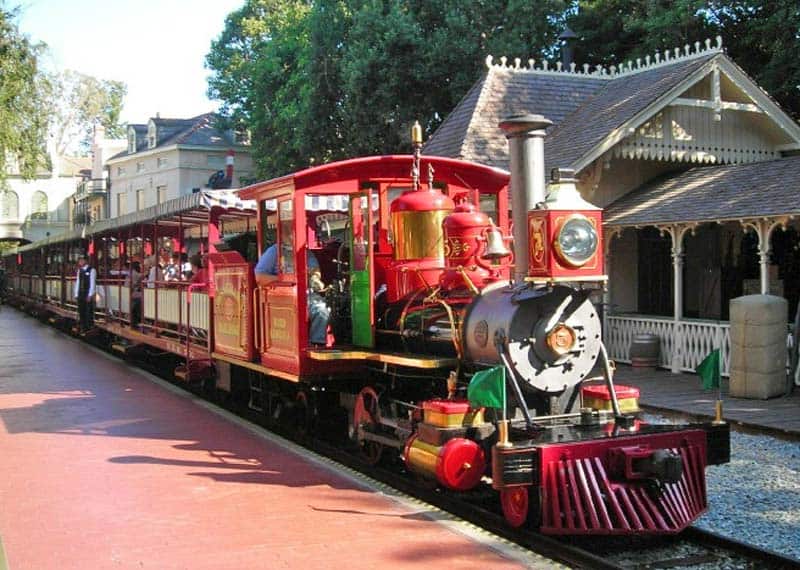 Current Status
Today, Engine #5 remains active on the railroad. The new whistle blows, and steam rises as it goes around the track for fans of all ages to enjoy. You can learn more about #5, the other locomotives of Disneyland, and plan your visit by visiting the Disneyland Railroad website.
The Other Locomotives of The Disneyland Railroad
DRR #1- C.K. Holliday
DRR #2- E.P. Ripley
DRR #3- Fred Gurley
DRR #4- Ernest S. Marsh
DRR #5- Ward Kimball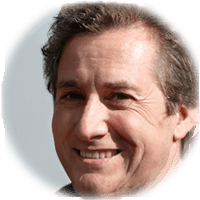 A longtime railfan, Bob enjoys the research that goes into his articles. He is knowledgeable on many railroad topics and enjoys learning about new topics. You can get a hold of Bob at his email link below.