C.K. Holliday, Disneyland Railroad #1
C.K. Holliday, the nickname for Disneyland Railroad #1, may seem strange to those not familiar with railroad or Disney history; but it actually is very fitting for the steam locomotive. Walt Disney's love for trains has been well-documented. As a young boy, he always wanted to become a train engineer just like his father's cousin, Mike Martin. As a teenager, he even worked on the Missouri Pacific Railway selling miscellaneous goods. Even as Disney's career path changed, his love for trains never diminished.
One of the main attractions that Disney wanted for the Disneyland theme park was a railroad that toured the park and honor railroad history. By using C.K. Holliday as the nickname for Disneyland Railroad #1, the park did just that.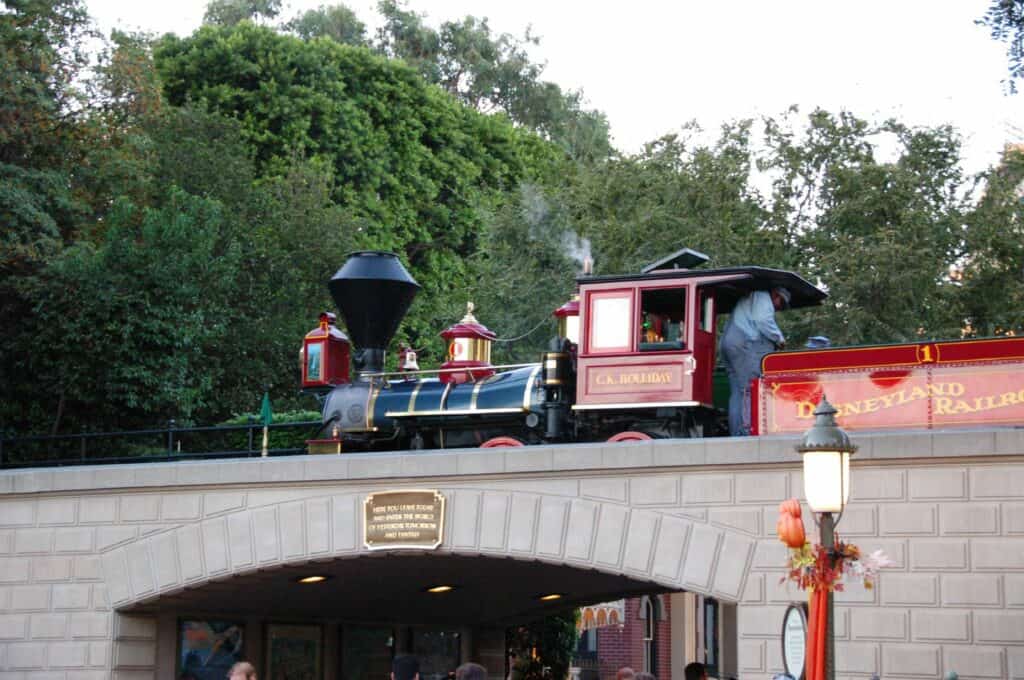 A Brief History of the Disneyland Railroad No. 1
Named after American railroad executive Cyrus Holliday, who was the founder of the Santa Fe Railroad, #1 was built by the Walt Disney Studios in 1954. It's an American-type steam locomotive with a wheel arrangement of 4-4-0 and is one of the only two steam locomotives that were built specifically for use at Disneyland.
During its construction, Central Pacific Railroad's #173 was used as a point of reference. But even with that, it was designed to resemble the Lilly Belle locomotive, a locomotive that operated on Disney's Carolwood Pacific Railway in his back yard.
'C.K. Holliday' is also the nickname of locomotive #2 on the Disneyland Paris Railroad in France.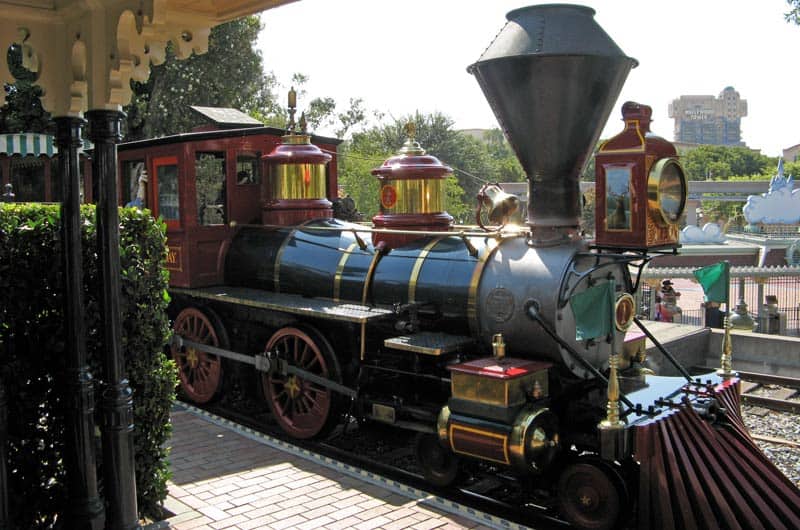 Current Status
Today, #1 is still part of Disneyland Railroads' operating fleet at the theme park in Anaheim, California. It's one of the main attractions in Disneyland. However, since Disneyland doesn't operate every locomotive in their fleet each day, you'll want to check with park staff when you visit. You can visit the Disneyland website and plan a visit and a ride with this Disney legend.
The Other Locomotives of The Disneyland Railroad
DRR #1- C.K. Holliday
DRR #2- E.P. Ripley
DRR #3- Fred Gurley
DRR #4- Ernest S. Marsh
DRR #5- Ward Kimball