Lilly Belle, Disney World Railroad No. 2
Walt Disney World is often described as 'the happiest place on Earth', in part thanks to the Disney World Railroad. When designing his theme parks, Walt Disney often looked to incorporate things that brought him joy.
Two things that brought Disney joy were his wife Lillian, his pet name for her was Lilly Belle, and trains. Disney had a well known love for trains and even had a large scale model train in his backyard.
After the success of the Disneyland Railroad steam locomotive attraction at his California theme park, Disney wanted a similar attraction for Walt Disney World in Florida. Although Disney passed away during the planning and development stages of WDW, those involved made sure that his wish was fulfilled and the Walt Disney World Railroad opened with the theme park in 1971.
There are four steam locomotives used by the WDW but No. 2, the Lilly Belle, is a crowd favorite. Let's learn a little more about how Lilly Belle goes along with Disney trains.
This article is part of our series on the individual steam locomotives at Walt Disney World.  To learn more about the Disney World Railroad itself, be sure to check out that article here.
Disney's First Lilly Belle Locomotive
Fun fact, there are actually two Lilly Belle locomotives, albeit one is much larger than the other.
Although most men are known to give their women flowers as a show of love and appreciation, Walt Disney took it a notch higher. Instead of offering his wife Lillian Belle flowers, he set out to build her a miniature steam locomotive. Disney, who had a miniature railroad in his backyard, not only named the locomotive after her, but had Lilly input with the design as well.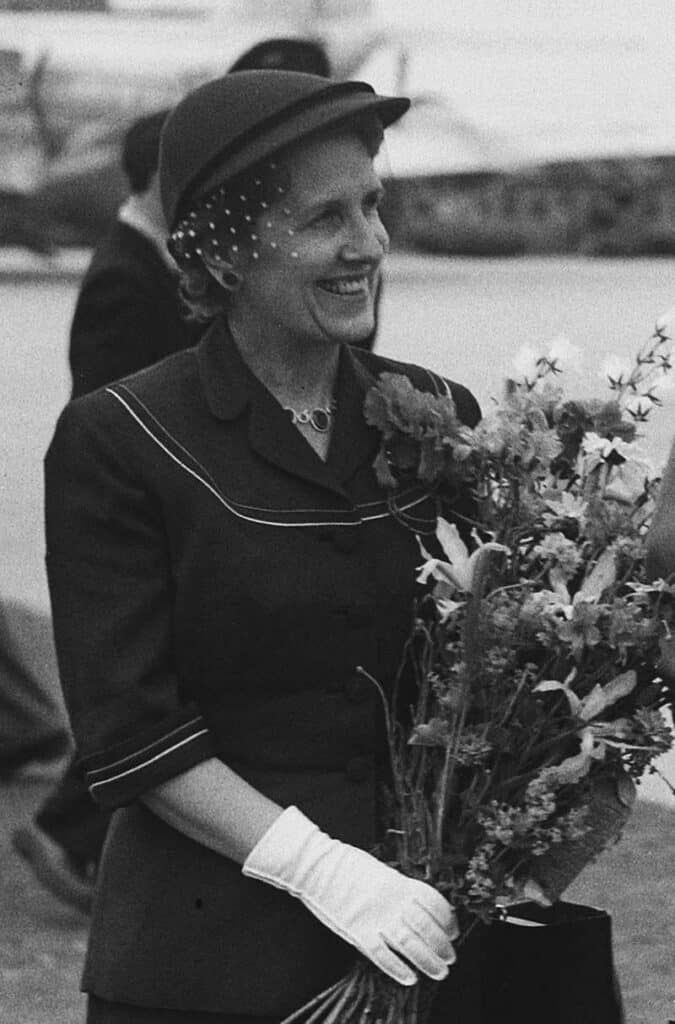 Built in 1948, this locomotive was constructed as a 7.25" gauge steam locomotive with a wheel arrangement of 4-4-0. It took on the resemblance of the Central Pacific No 173. During construction, Walt Disney was always available to help and even built the wooden cab himself. While Disney had visions for a theme park with a train, the Lilly Belle was not built for the Disney Railroad and was private property of the Walt Disney Family; however it is on display at the Walt Disney Family Museum.
Lilly Belle and Walt Disney World Railroad
During the planning/development of the railroad attraction for Disney World, Roger Broggie, a vice-president for Disney's research unit, purchased 5 locomotives from a train boneyard in Mexico. He learned from experience with the Disneyland Railroad that it would be much easier to renovate and update existing locomotives versus building from scratch. One of the locomotives they purchased would be renamed Lilly Belle.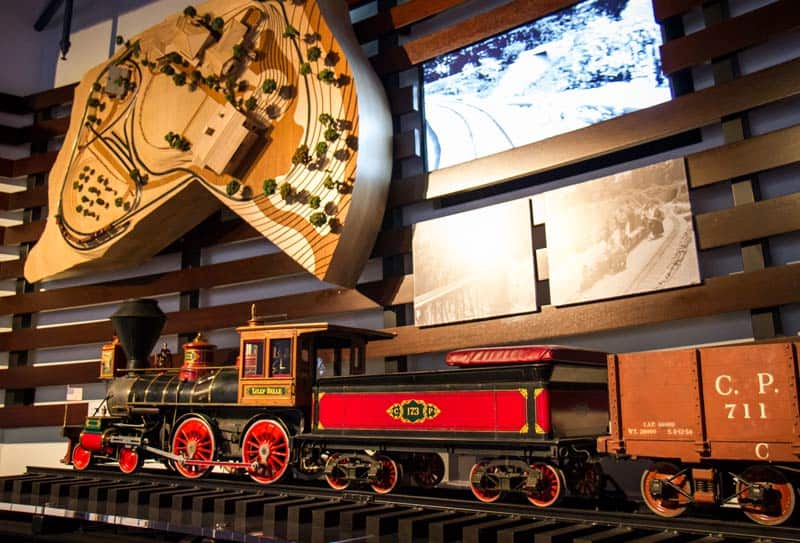 Built in 1928 by Baldwin Locomotive Works, the Lilly Belle locomotive at Disney World is a 2-6-0 Mogul-type steam locomotive. It was originally named No. 260 and was built for the United Railway of Yucatan. It operated for decades until it was retired and donated to Walt Disney World in 1969.
Lilly Belle was ready to go on opening day at Disney World and remained in operation for the next four decades. In 2010, Lilly Belle was removed from operation to install a new boiler as well as other improvements.
Current Status
After being out of operation for nearly 6 years, Lilly Belle returned to operation in 2016 and remains one of the most popular attractions at Disney World. Since the railroad doesn't operate all locomotives each day, visitors will want to check with staff to see if it is operating on the day(s) you visit.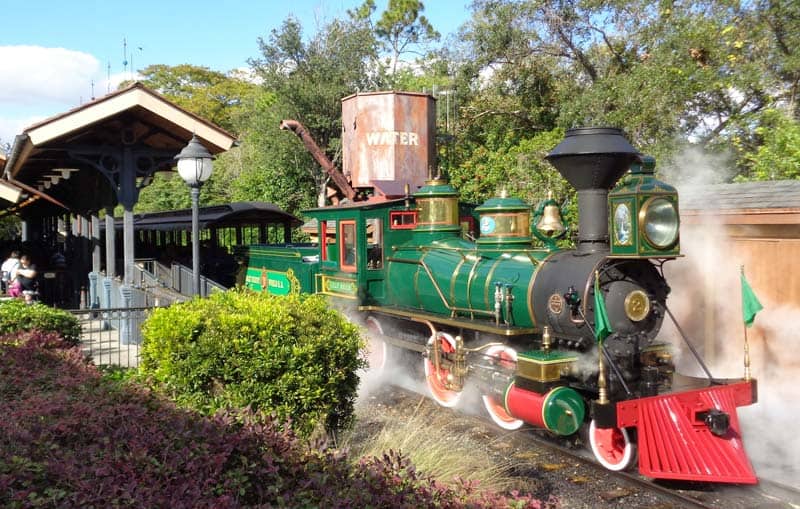 If you are planning a trip to Disney World and want to increase your odds of seeing Lilly Belle, the park offers a special tour called 'The Magic Behind Our Steam Trains Tour'. This 3-hour tour allows for visitors to hear stories about Walt Disney and how Disney's fascination for trains played a role in almost everything Disney did and tour the railroad roundhouse.
All ages are welcome on the tour. Space is limited and the tour has an additional fee separate from regular park admission. For more information about the tour, visit Disney's page for it here.
Be sure to check out the other steam locomotives of the Walt Disney World Railroad:
No. 1- Walter E. Disney
No. 2- Lilly Belle
No. 3- Roger E. Broggie
No. 4- Roy O. Disney