Klondike Mines #4, Come On Down to South Park
Unfortunately for railfans, Klondike Mines #4 hasn't been featured in an episode of South Park yet. While South Park, Colorado, is famously known as the setting for the Comedy Central cartoon, the real South Park is much different than its cartoon portrayal.
While the real South Park may not be home to Manbearpig, it was home to part of the Denver, South Park & Pacific Railroad Company (DSP&P). In its heyday, this railroad company was profitable tapping into the historic mineral riches of Colorado. But even with that, the South Park railway line was abandoned in 1937. Thankfully, the South Park Rail Society (SPRS) was formed with the intent of preserving the line and its history. A major milestone occurred when 'Klondike Kate', also known as Klondike Mines #4 steamed up on the line.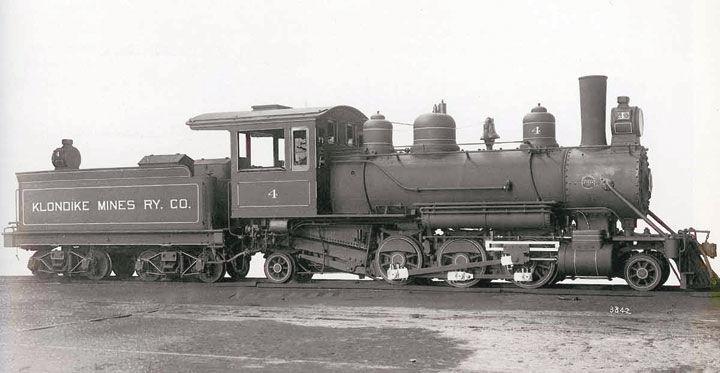 A Brief History of the Klondike Mines #4
Klondike Mines #4 is a narrow-gauge steam locomotive that was built by Baldwin Locomotive Works in 1912 for the Klondike Mines Railway (KMR) of Yukon, Canada.
Built with a wheel arrangement of 2-6-2, this wood-burning steam locomotive was poised to be a powerful asset for KMR; but the company struggled financially and ceased operations in 1913, only a year after #4 entered service. Shortly after suspending operations, KMR sold sold #4 to the White Pass & Yukon Railroad Company, where it operated until it was retired in 1952.
It was then sold to the Oak Creek Central Railway in 1955 and later to Peppermint & North Western Railroad in 1960. It changed ownership several times over the years until it moved to the Georgetown Loop Railroad in 2015.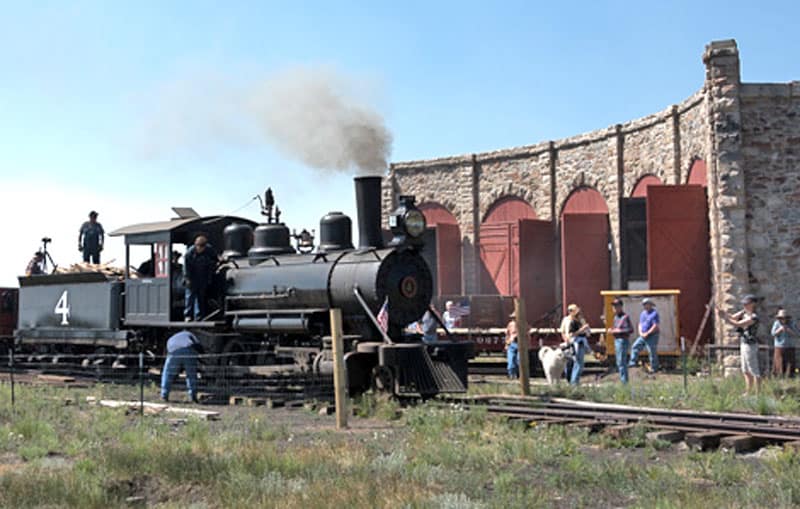 Current Status
In 2017, #4 was sold to Dr. Charles Brantigan, a Colorado resident and proponent of preserving historical buildings and artifacts. In addition to #4, Dr. Brantigan and his wife, Kathy, led the charge to restore a roundhouse in Como, Colorado. This roundhouse is where #4 would be housed. Kathy Brantigan referred to #4 as 'Klondike Kate', a nickname that has stuck with the locomotive ever since.
Dr. Brantigan partnered with the South Park Rail Society, which had been repairing tracks from the old DSP&P lines, to bring steam back to the line via Klondike Mines #4. Currently #4 occasionally runs special excursions for SPRS while the group continues to restore tracks and equipment.
You can visit the South Park Rail Society website to learn more about the #4, SPSR activities, and to plan your ride on the legendary #4 as it takes you on a ride in one of the most famous railroad lines in the country.
Just down the road from SPRS is the Georgetown Loop Railroad, which is home to Georgetown Loop #40, a narrow-gauge Consolidation locomotive.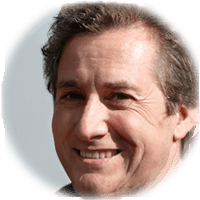 A longtime railfan, Bob enjoys the research that goes into his articles. He is knowledgeable on many railroad topics and enjoys learning about new topics. You can get a hold of Bob at his email link below.