Skookum (Deep River Logging #7)
Deep River Logging #7, more commonly known as "Skookum", appeared headed for an undesirable fate until the Niles Canyon Railway and the Pacific Locomotive Association saved her. Both groups are known for preserving, restoring, and operating historic steam locomotives and Skookum is now a one of a kind thanks to their efforts.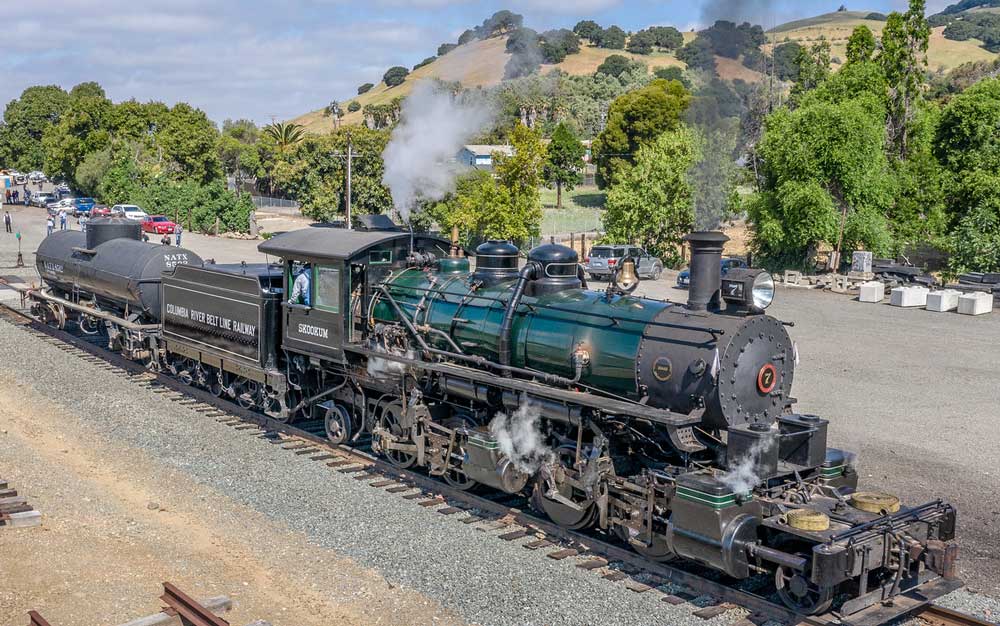 A Brief History of Deep River Logging #7
This locomotive was built by Philadelphia's Baldwin Locomotive Works for the Little River Railroad Company in Tennessee. After a brief test, the Little River decided to return it to Baldwin. Judging by locomotives purchased after this delivery, "Skookum" with a wheel arrangement 2-4-4-2 was likely too big for the job.
The next stop for this locomotive was the Columbia River Beltline Railroad, which later sold it to the Deep River Logging Railroad Company. And that's where this story goes sideways. Working poorly-laid logging lines in 1955 the locomotive derailed in the middle of the forest – and was left there. Abandoned.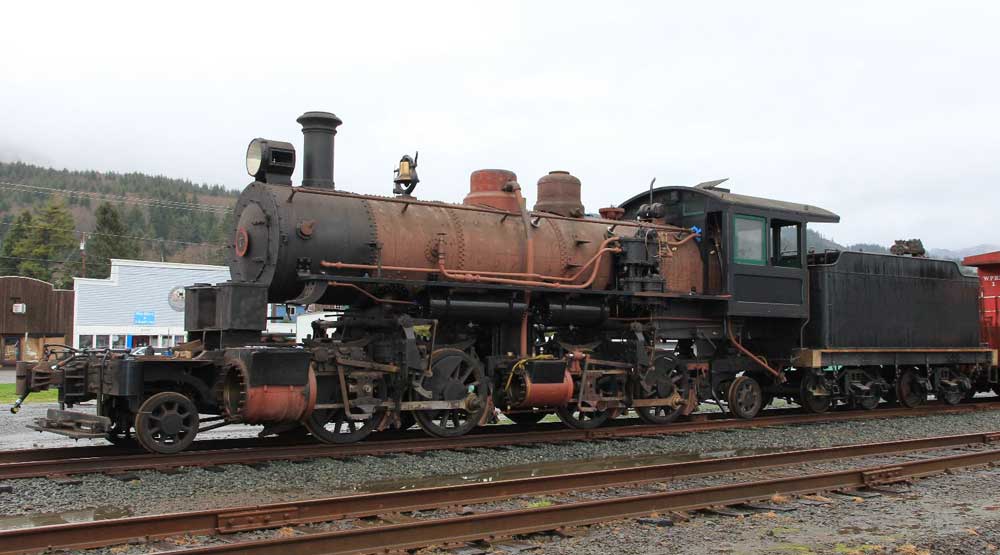 Niles Canyon Fires Up Skookum
After suffering the worst end to its working life – being abandoned and left to rust away in the woods, the Nile Canyon Railway came to the rescue. It was hauled out of the woods to the Oregon Coast Scenic Railroad shop in Garibaldi, Oregon for an extended restoration. It took 15 years to bring #7 back to life and now Skookum is the only operational 2-4-4-2 in the Americas.
Only six of this wheel arrangement were built and it was the first Mallet design built by Baldwin for logging railroads. With only six built, and this one returned like a bad tie after Father's Day by its first owner and then abandoned by its last logging railroad, – it's a good clue as to why no more than six were built. The market for logging locomotives was huge at the turn of the last century, but this design was not the answer Baldwin's salesmen were looking for.
What is a "Skookum"?
So why is this locomotive called "Skookum"? It was a nickname given by its last logging owner, Deep River Logging. The logging company put #7 to work in the forests of the Pacific Northwest. Skookum is a Chinook word meaning strong or monstrous. Indeed #7 was just that on the logging lines she worked.
The relatively heavy locomotive was just not a good fit for logging railroads and their often temporary track. Most loggers ended up purchasing a Shay or Heisler, both geared locomotives designed to work on the kind of track that went deep into the forest, and not always on prepared roadbed.
Skookum operated under its own power in 2018, but test runs showed some problems. So it wasn't 2019 that she was under steam for good. Skookum, painted for the Columbia River Belt Line Railway, now reliably pulls excursion trains on the Niles Canyon Railway.
You can visit the Niles Canyon Railway website and learn more about trips behind the legendary "Lazarus Locomotive", Skookum No. 7.
Niles Canyon is home to another fan favorite, Clover Valley #4. One of only two split saddle tank mallet locomotives in operation.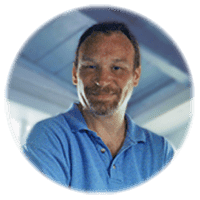 Railfan and model railroader. Writer and consumer of railroad news and information.