Little River #110, Wow! She Sure is Small (for a Pacific)!
Although Little River #110 is is considered 'Big Steam', compared to other locomotives that fit the category, she is small. Afterall, she is the smallest standard gauge Pacific-type steam locomotive ever built. For more than 110 years though, LR #110 has not let size be an issue during her careers, first in revenue service and now for heritage line operations, and has been a crowd pleaser every where that she has steamed.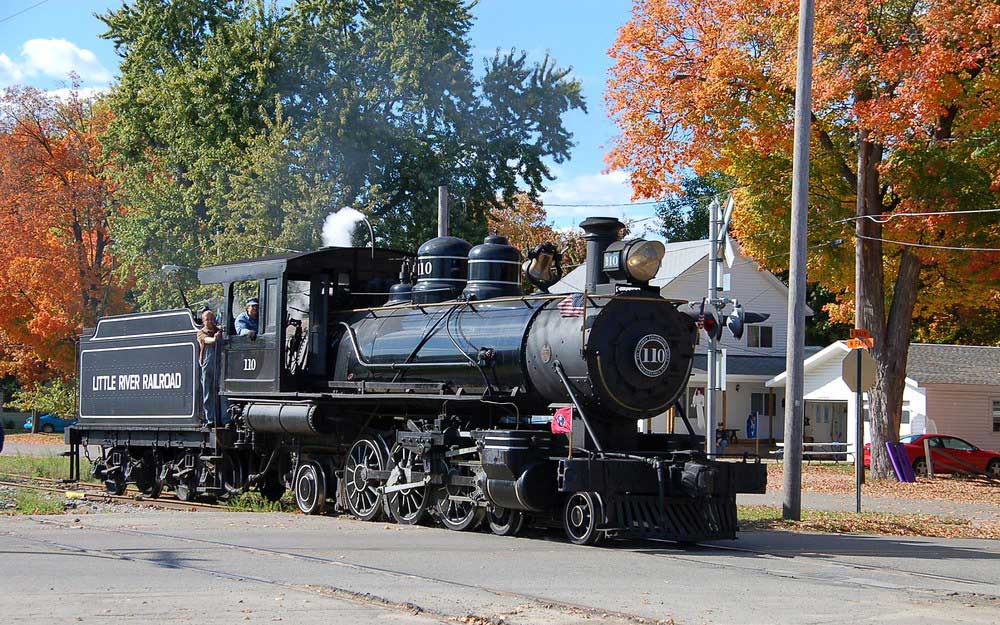 A Brief History of the Little River #110
Built by the Baldwin Locomotive Works in 1911 for the Little River Railroad in Tennessee, not to be confused with the Little River heritage railroad in Michigan, Little River #110 is a 4-6-2 Pacific-type steam locomotive. It is now the main steam locomotive for the LRR in Michigan but has graced various railroads in the past including Little River Railroad in Tennessee and Smoky Mountain Railway in North Carolina.
One of the most notable features of this unique steam locomotive is that it was designed with a blind middle drive wheel. In other words, its middle drive wheel doesn't have a flange. This is of great importance in enabling the steam locomotive to take curves that would otherwise be quite challenging for engines without a blind driver.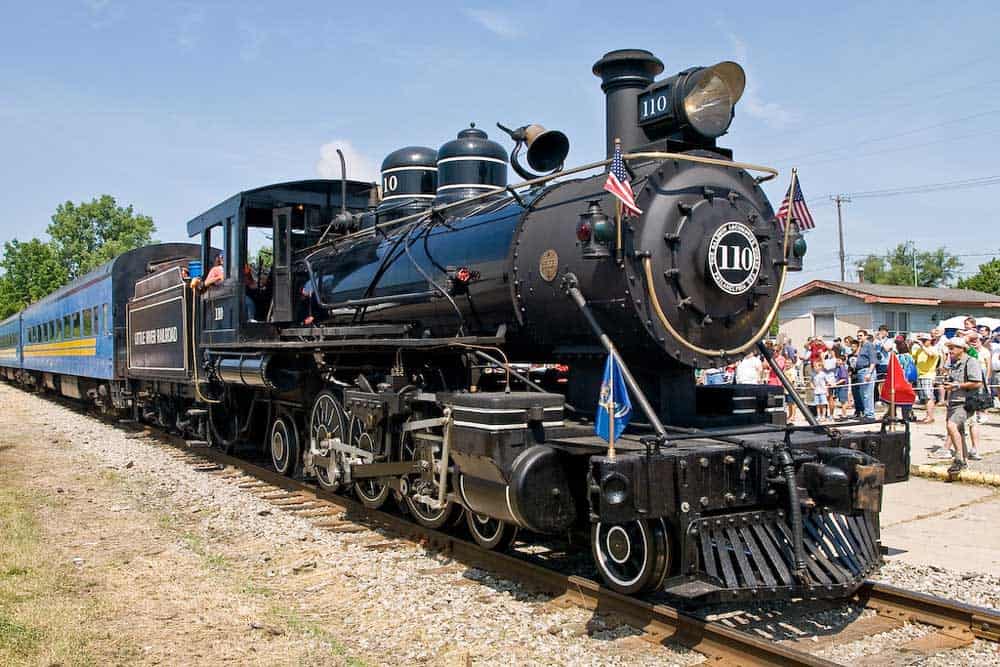 During its early days in service, Little River #110 was used as a logging steam locomotive. It was sold to the Smoky Mountain Railroad in 1940 where it would serve for more than a decade until it was retired in 1954. Unfortunately, No. 110 was abandoned in Shooks Gap, Tennessee in 1961. Although it was stripped of various parts, much of the engine remained intact and was sold to Terry Bloom in 1972.
Bloom, along with his wife Geri, founded the Little River Railroad heritage line in Coldwater, Michigan in 1975. Bloom made restoring #110 a top priority. Thanks to his commitment, restoration work on this historic steam locomotive began almost immediately and it returned to operation in 1976.
Current Status
Despite having various mechanical challenges over the years, #110 has remained in operation ever since. Although the smallest Pacific standard-gauge ever built, the mighty LR #110 is the major draw and serves as the main steam locomotive for passenger excursions for the railroad. The railroad operates seasonally with various special excursions throughout the year. For more information or to plan your visit, be sure to check out the Little River Railroad website.