White Pass #73, Last Narrow Gauge Steamer Built
White Pass #73 has seen her journey on the White Pass & Yukon Route come full circle. While many steam locomotives were scrapped in the late 1940s, #73 was re-starting her career. After a life in revenue service on the WP&YR and a brief 'retirement', #73 returned to WP&YR for excursion service.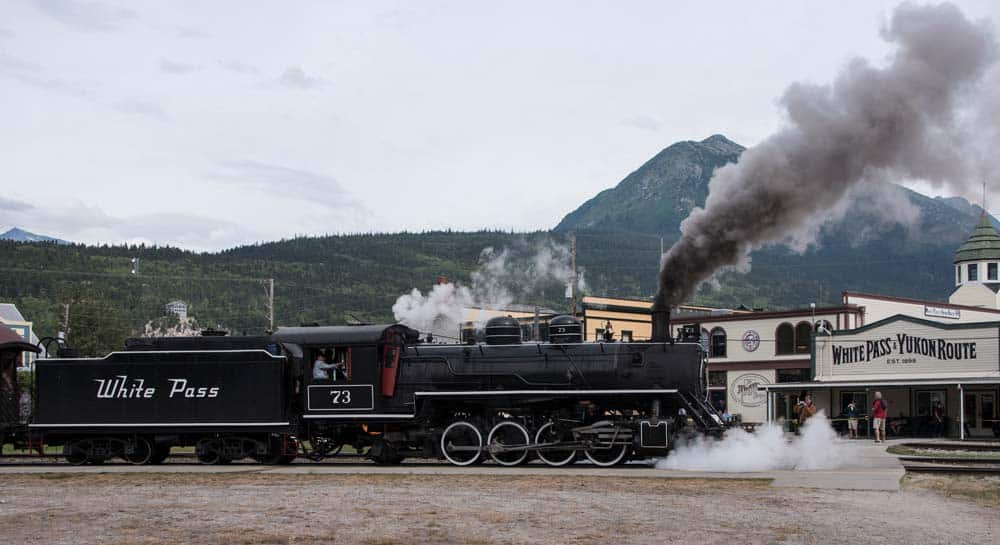 Brief History of White Pass #73
White Pass #73 was built in May 1947 by Baldwin Locomotive Works specifically designed for the WP&YR. This steam locomotive is a narrow-gauge 2-8-2 Mikado-type. #73 is credited as being the last ever narrow gauge steam locomotive built. The locomotive's main route originally ran from Skagway, Alaska, to Yukon, Canada; the same route she runs today following restoration.
Once the locomotive retired in June 1964, it was transferred to Bennett, British Columbia, for static display. #73 would remain on display until being moved again to Whitehorse in Yukon during 1979. The relocation was the first step in plans to restore the locomotive to its original operating condition. Restoration was complete in 1982. Although the original WP&YR would halt operations in 1982, the railway would reopen in 1988 as a heritage railroad with #73 as a popular draw.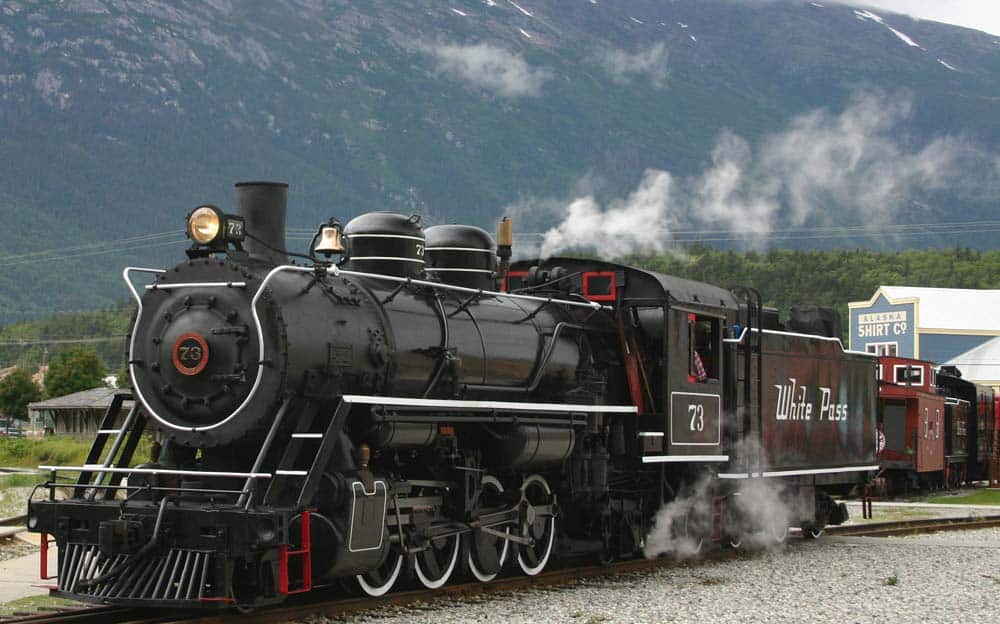 #73 was taken out of service in 2017 for her mandated federal inspection which was completed in Seattle over the following 2 years. Once the work concluded, she was taken back to Skagway to resume operations. She continues to be a part of the active fleet of locomotives pulling for the WP&Y.
You'll find #73 on the White Pass & Yukon Route
#73 continues to operate excursion trips on the WP&YR between Skagway, AK, and Carcross, YT. In fact, it is the exact same route traveled by the Klondike stampeders in 1898. For tickets, operating schedule, and more, be sure to visit the White Pass and Yukon Route website.