Norfolk & Western #611, Truly The Queen of Steam
While Norfolk & Western #611 would quickly earn the nickname 'The Queen of Steam', there were many confused by the timing of the locomotive's construction. In 1950, technological advancements meant that diesel-powered locomotives were becoming the order of the day while steam locomotives were phased out by many railroad operators. But in an effort to hold on to steam locomotives, the Norfolk & Western (N&W) built what would become arguably the most powerful passenger steam locomotive ever built.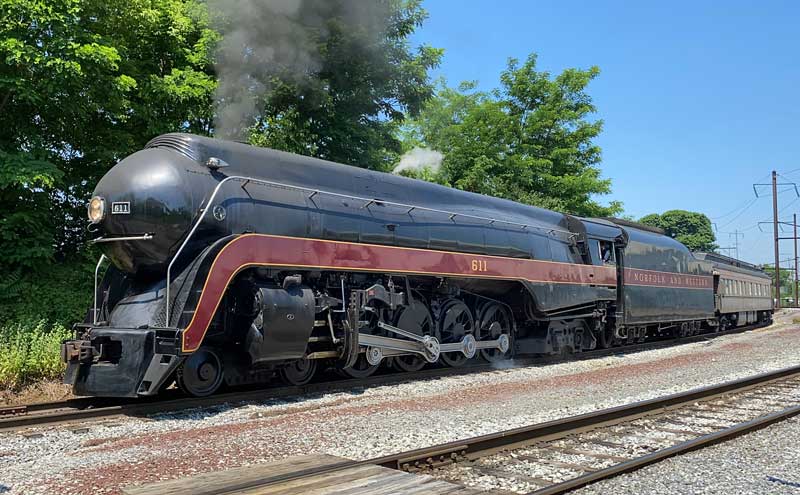 A Brief History of the Norfolk & Western #611
Norfolk and Western #611 was built in 1950 by N&W engineers at the company's East End facility in Roanoke, Virginia. It was categorized under the "J" class and was one of only 14 ever built (and the only surviving member of that class). With a wheel arrangement of 4-8-4, Norfolk & Western #611 was very reliable in terms of power and speed making it perfect to haul various N&W passenger trains such as the Cavalier, Pocahontas, and Powhatan Arrow passenger over the mountainous regions from Norfolk, Virginia to Cincinnati, Ohio.
Although it put up a good fight against diesel-powered engines, N&W #611 could not match the effectiveness of those locomotives. Despite its ability to attain speeds of 110 mph and develop over 5,100 horsepower, #611 was retired in 1959 and stored at the East End facility until it was donated to the Roanoke Transportation Museum in 1962 to be put on static display. It stayed there until 1981 when N&W management decided to restore it for excursion services. After being updated, #611 operated excursions from 1982 to 1994.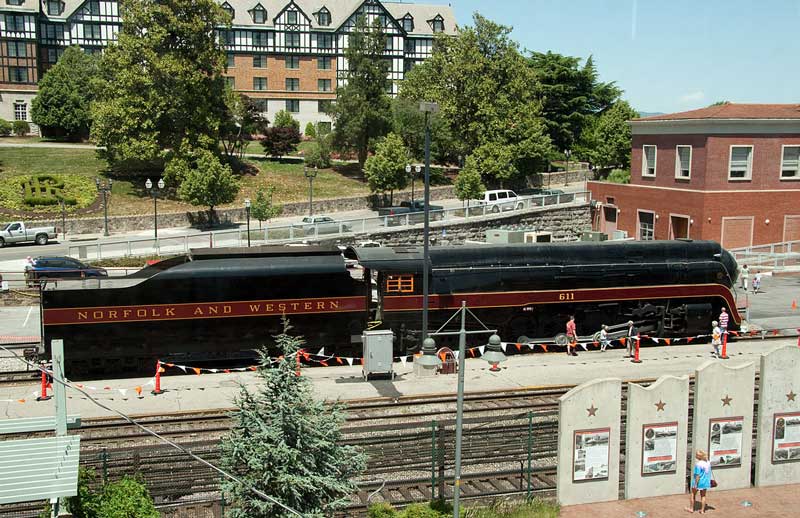 Second Restoration for The Queen of Steam
After its 12-year run leading excursion trips, N&W #611 was retired again. The locomotive was donated to the Virginia Museum of Transportation (VMT) where it remained on display until a second restoration process began in 2013. The restoration was neither cheap or quick. In fact, the project took two years and more than $2.3 million to restore N&W #611 to working condition. For the first time in nearly 20 years, N&W #611 moved under its own power from Spencer to Greensboro, North Carolina, on May 9, 2015.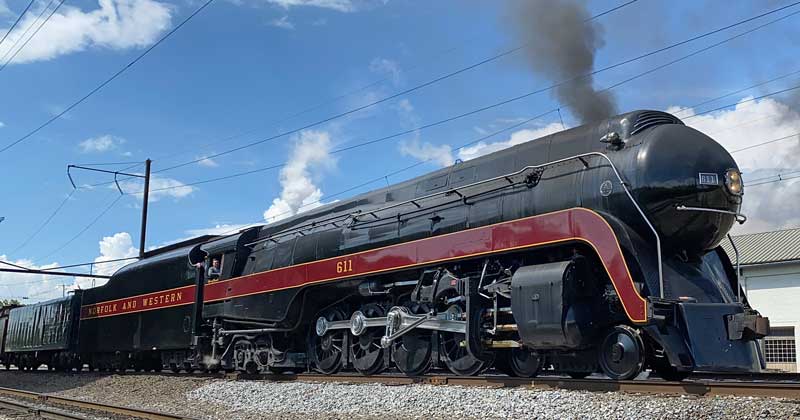 Since then, N&W #611 has remained active at the Virginia Museum of Transportation and led various excursions including the N&W Reunion of Steam Locos events. You can visit the Virginia Museum of Transportation website to learn more about the museum, including information about upcoming events where you can see the Queen of Steam display why she has earned the nickname.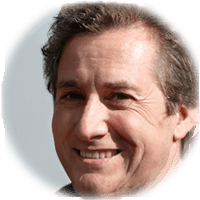 A longtime railfan, Bob enjoys the research that goes into his articles. He is knowledgeable on many railroad topics and enjoys learning about new topics. You can get a hold of Bob at his email link below.