White Pass #192, The Dollywood Express Soldier
Dollywood in Pigeon Forge, Tennessee, has developed into a sprawling amusement park, but did you know the park was originally a small railroad attraction? The railroad attraction became so popular that, even as the park expanded and added new attractions, the 'Dollywood Express', as she is now known, has remained a focal point. One locomotive steaming up on the Dollywood Express is White Pass #192, who made America proud (just like Dolly!).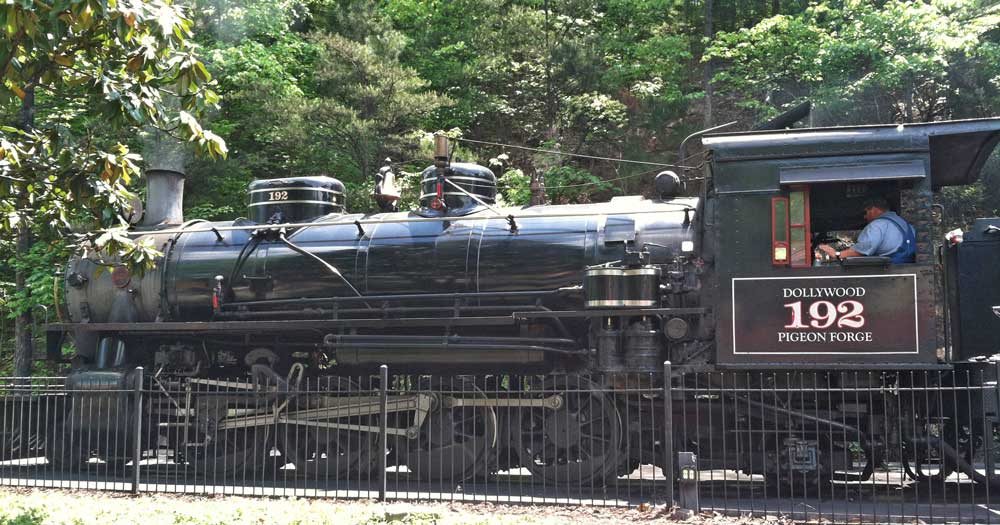 Brief History of White Pass #192
White Pass #192 was built in 1943 by Baldwin Locomotive Works for the US Army Transportation Corps. The coal-burning locomotive was built for narrow gauge track and features a 2-8-2 (Mikado type) wheel arrangement with 48″. Upon completion, she made her way to Alaska to aid in efforts during World War II.
Control of the White Pass & Yukon Route had been transferred to the US military during the war and #192 kept busy on the rails, providing the power needed to lead military trains through the Alaskan terrain. When the military returned the railroad to civilian control in the mid 1940s, the locomotive remained with the railway fleet. She would operate on the civilian run White Pass & Yukon Route for about a decade before seeing retirement in the late 1950s. Along the way she would pick up the nickname 'Klondike Katie'.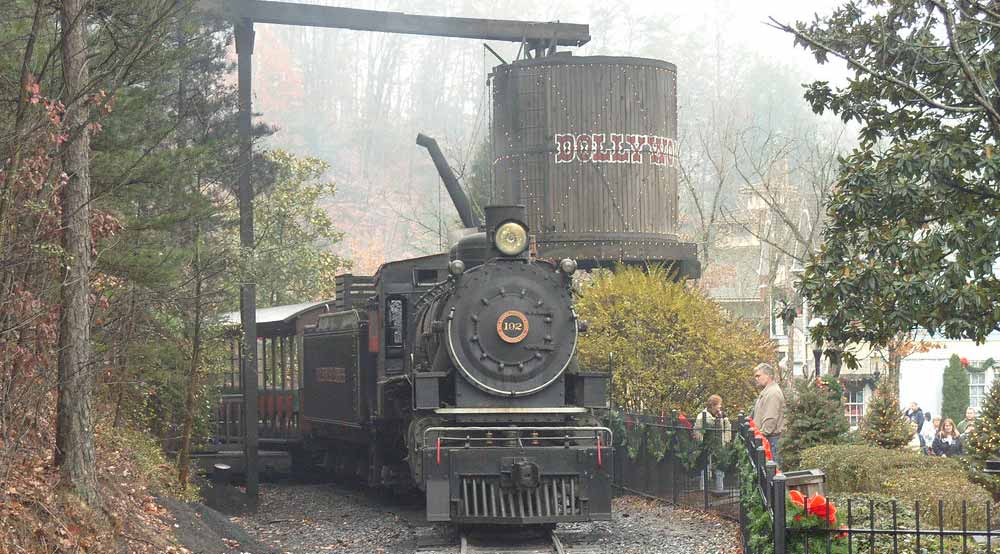 Her retirement would be short lived though as White Pass #192 was in 1960 by Grover Robbins Jr., who owned the successful Tweetsie Railroad and wanted to open additional parks. White Pass #192 was brought to Tennessee and became part of the Rebel Railroad, which featured a Civil War theme instead of Tweetsie's "old-western" theme.
Robbins also White Pass #190, another Mikado type locomotive that was renamed Tweetsie #190 and operates in North Carolina.
Since the locomotive hit the park's rails in 1961, the park has changed themes and ownership several times, including a brief stint under Art Modell, who also owned the Cleveland Browns. In 1986, Dolly Parton purchased a partial stake in the property, which happened to be near where the country star was raised.
Even as the park saw significant growth over the next few decades, the Dollywood Express remains the crown jewel of the parks 50 rides and attractions. #192 is joined by another White Pass & Yukon Route locomotive, White Pass #70, on the Dollywood Express. The locomotives lead passengers on a roughly 5-mile excursion around the park.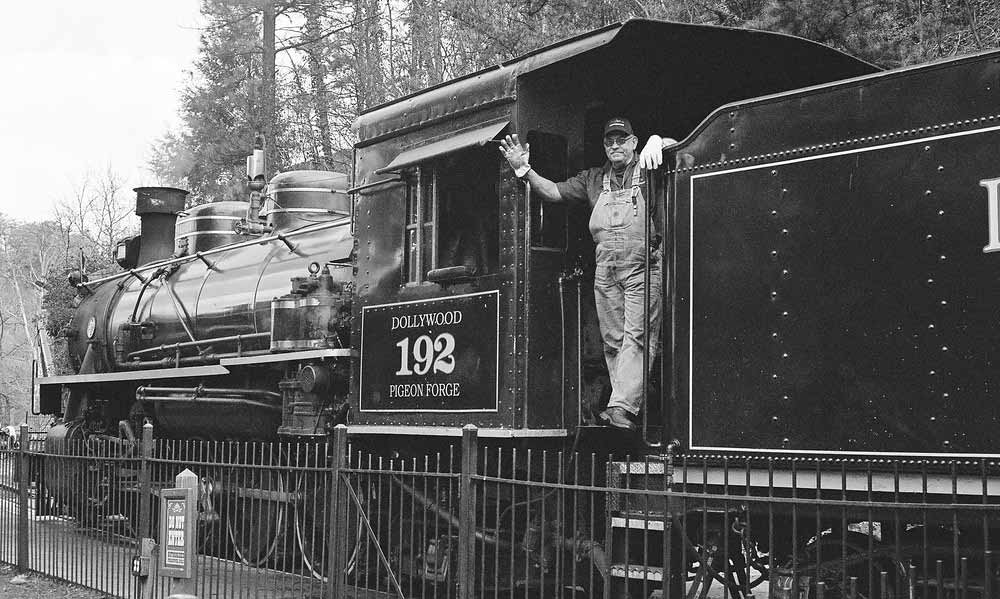 Current Status at Dollywood
More than 75 years after her first steam, White Pass #192 continues to steam for visitors to Dollywood during open season, thanks in part to the effort that park employees put into maintaining and restoring the locomotives during closed season.
To learn more about the Dollywood Express and Dollywood theme park, visit the park website.