SP&S #700, Building up Steam in Portland
Steam locomotives were phased out of most railroad operations more than fifty years ago, even those that were outfitted with the newest steam technology. We're lucky that so many steam locomotives have been preserved for display, but far fewer that have been restored to operational status. Thanks to the Pacific Railroad Preservation Association, the storied Spokane, Portland & Seattle (SP&S) #700 is on the verge of a third steam career.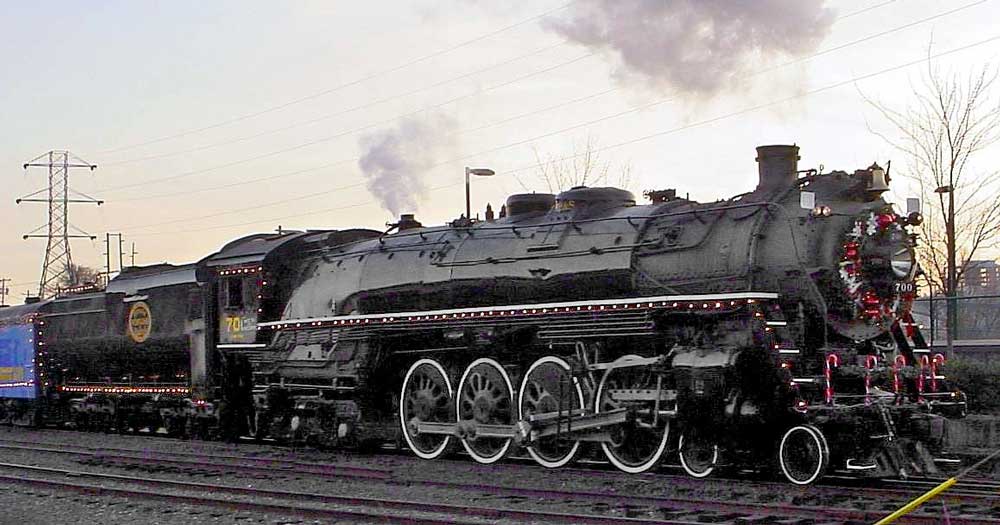 Brief History of SP&S #700
SP&S #700 was built in May 1938 by Baldwin Locomotive works for the Spokane, Portland & Seattle. The locomotive is a 'E-1' class 4-8-4 (Northern type), oil-burning steam locomotive. Upon entering the SP&S fleet, #700 was placed in passenger service initially running between Spokane and Vancouver, British Columbia.
After nearly a decade of operation without major incident, SP&S #700 derailed during a passenger trip in 1947, causing significant damage to the locomotive. Although she was fully repaired, the locomotive saw her workload decrease and shift towards secondary freight service, though dieselization also played a huge factor in this. The locomotive also led popular passenger trains on the Northern Pacific and Great Western Railways, the parent companies of SP&S, for a short period of time.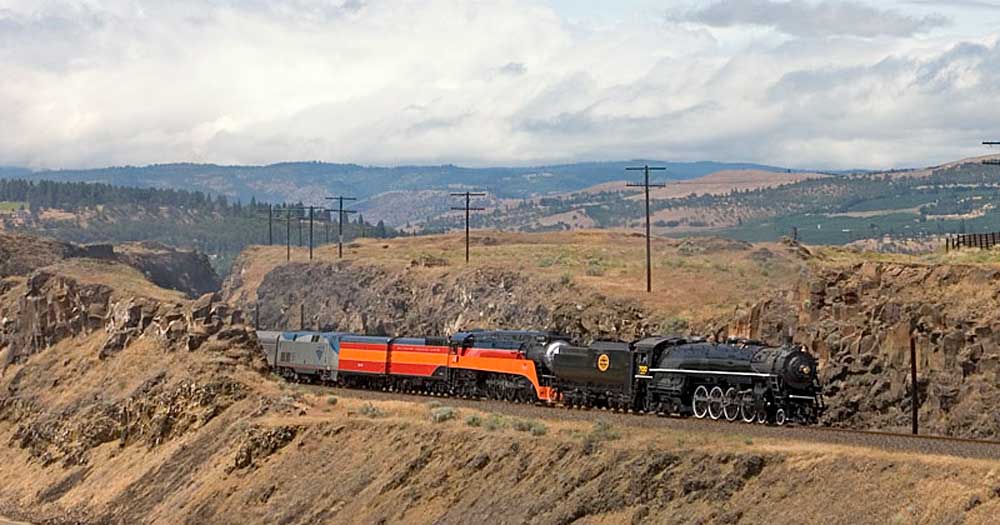 SP&S #700 was retired from service in May 1956, but not before running one last passenger run dubbed the 'Farewell to Steam'. Shortly after retirement, the locomotive was donated to the City of Portland, Oregon. The locomotive was placed on static display in the city where she was joined by another famous passenger locomotive, SP #4449, better known as 'Daylight'.
More than 30 years after her retirement, the locomotive was moved to a Southern Pacific Roundhouse in southeast Portland so that she could be restored. By the spring of 1990, SP&S was steaming again and ready for excursion service.
Unfortunately, her size and other factors limited the number of runs she has been able to complete over the years, though the locomotive has participated in several special visits and excursions, including a special doubleheader run with SP #4449 for the NHRS national convention in 2005. Her excursion service came to a temporary halt in 2015 when SP&S came due for her FRA-mandated inspection.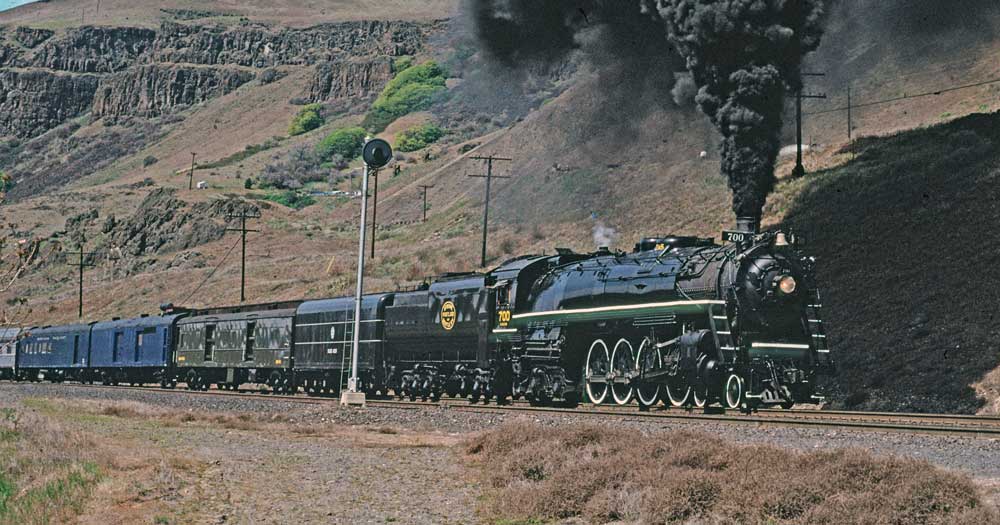 Current Status
Today, SP&S #700 is home at the Oregon Rail Heritage Center in Portland while she undergoes restoration and inspection. The locomotive appears well on her way to steaming up again after passing a hydrostatic pressure test in May 2022. For more updates on SP&S #700's return to steam and information about the museum, be sure to visit the Oregon Rail Heritage Center website.