Symans' American Viscose #6, Private but Still Steaming
For many railfans, Scott Symans is living the dream with American Viscose #6. After a strong revenue career, American Viscose #6 found itself in a scrapyard until Symans saved the locomotive. Now privately owned by Symans, and nearly 100 years after being built, #6 steams up occasionally in the northeastern United States.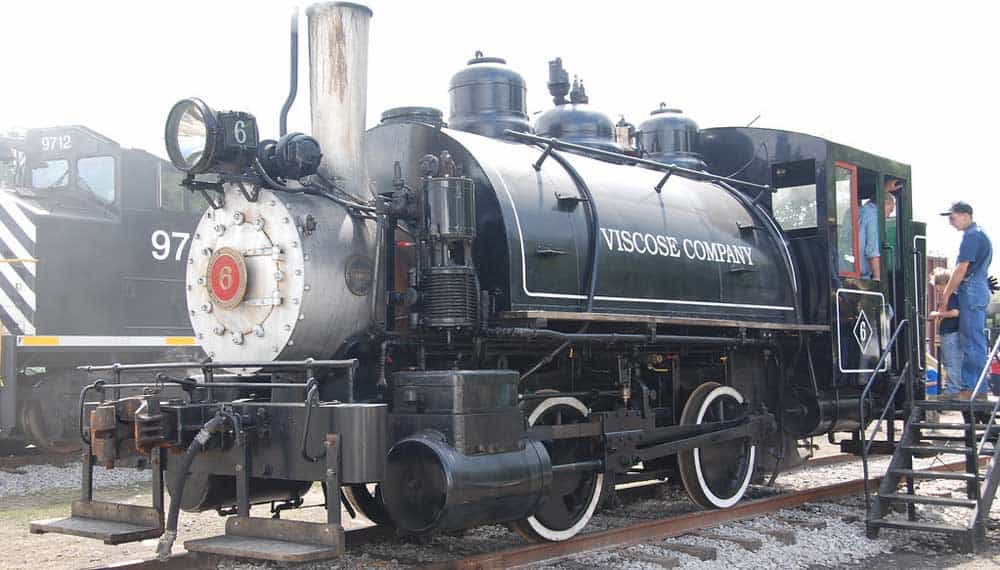 A Brief History of the American Viscose #6
Viscose #6 is a saddle tank steam locomotive with a wheel arrangement of 0-4-0t. It was built by Baldwin Locomotive Works in 1925 to be used by the American Viscose Company in Roanoke, Virginia. After serving the company for 35 years, this engine was bought by the Gem City Iron & Metal Company in Pulaski, Virginia. Unfortunately is languished in the scrapyard for more than four decades until it was bought by Scott Symans in 2004.
Shortly after being acquired by Symans, #6 would undergo restoration that would be a 3-year process. After the restoration was complete, he began taking this historic steam locomotive to various train events in the northeast. And because he owns a trucking company, Symans had the experience of moving such engines. On the Memorial Day weekend in 2016, he brought #6 to the Colebrookdale Railroad in Boyertown, PA.
Previously, the American Viscose No. 6 operated on the Lorain & West Railroad in Wellington, Ohio. It has also operated as an excursion train on the New York & Lake Erie Railroad in Gowanda, New York.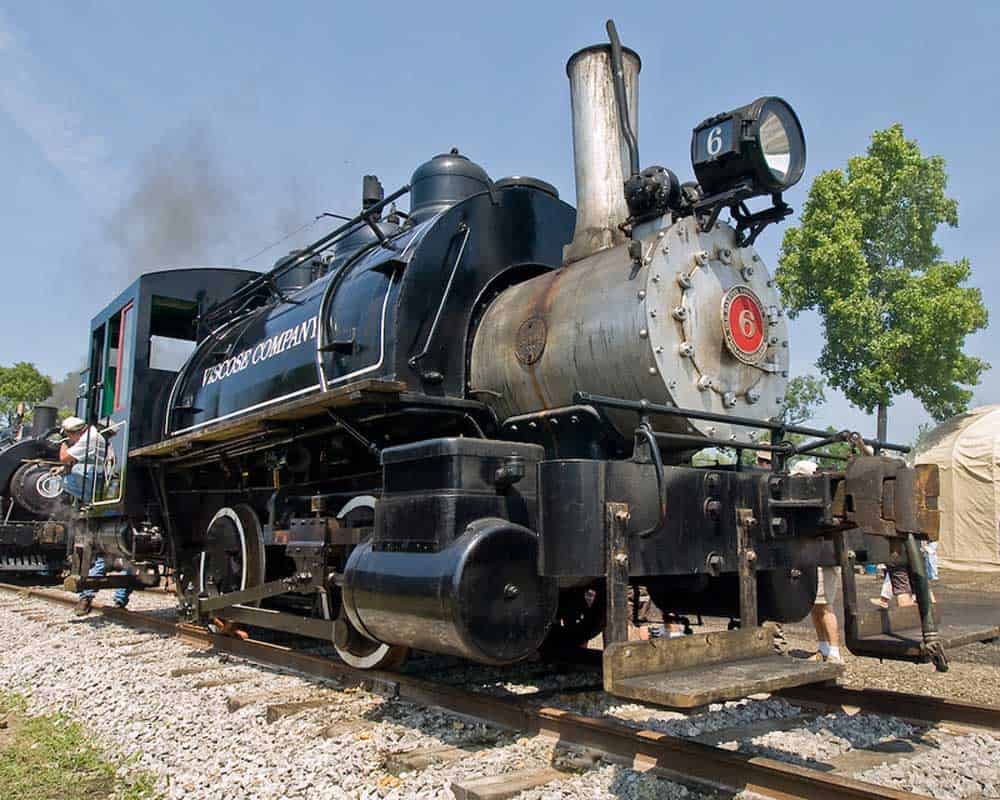 Current Status
Since American Viscose #6 is privately owned, she doesn't have a set schedule or route that she runs. However, on many occasions, Symans has stressed the importance of preserving and sharing steam history; so he tries to share #6 with as many people as possible. The locomotive continues to make appearances at train shows and various railroads throughout the country.