Poway-Midland #3, Steaming In SoCal
Located in Poway, California, the Old Poway Park is one of the best places in the nation to have a family picnic and is home to the Poway-Midland heritage railroad. Packed with immense history, this park was revived in 1948 by retired Army Colonel John S. Porter. His vision was to bring the "Old Wild West" feeling back to the park. Over the years, he bought various equipment but the Poway-Midland #3 remains the jewel in the crown.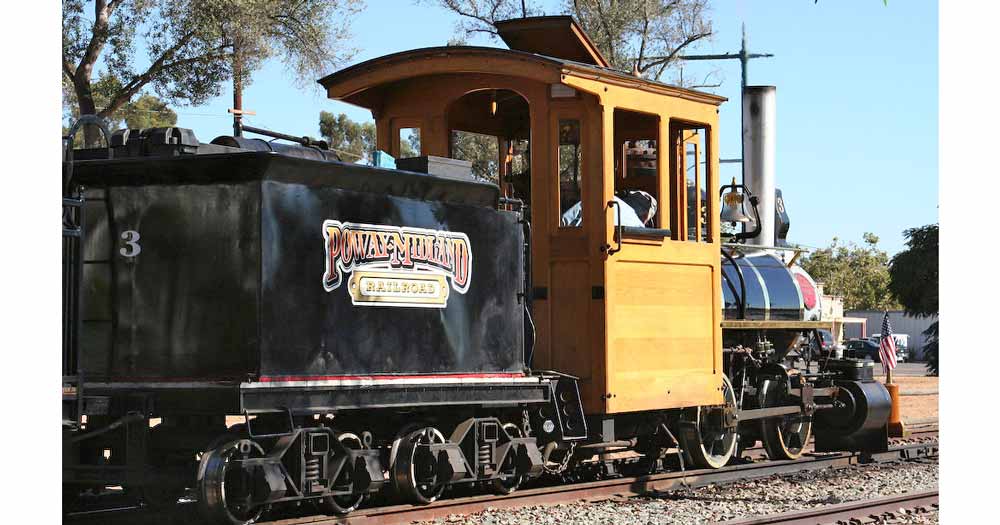 A Brief History of the Poway-Midland #3
The centerpiece of the Poway-Midland Railroad, #3 is a steam locomotive with a wheel arrangement of 0-4-0T. It was built by Baldwin Locomotive Works in 1907 for the Henry Cowell Lime & Cement Company of Cowell in Los Angeles. Originally, this locomotive was used to transport rocks from quarries to the crushing mill.
It was then sold in 1952 to the South San Francisco Scrap Metals Company to be used for hauling pieces of other railroad equipment to the scrap yard. It was later sold to Charles Pollard of Vista, California in 1960 and modified to look like steam locomotives of the late 1800s. It was then sold to John S. Porter in 1966 after the death of Pollard and brought to Poway-Midland Park.
When Porter died in 1980, the park shut down operations. It would later be revived in 1987 when the City of Poway purchased the park. #3 was restored by the Poway-Midland Railroad Volunteers (PMRRV) in a 10-year restoration process and it began its second career as an excursion train in 1997.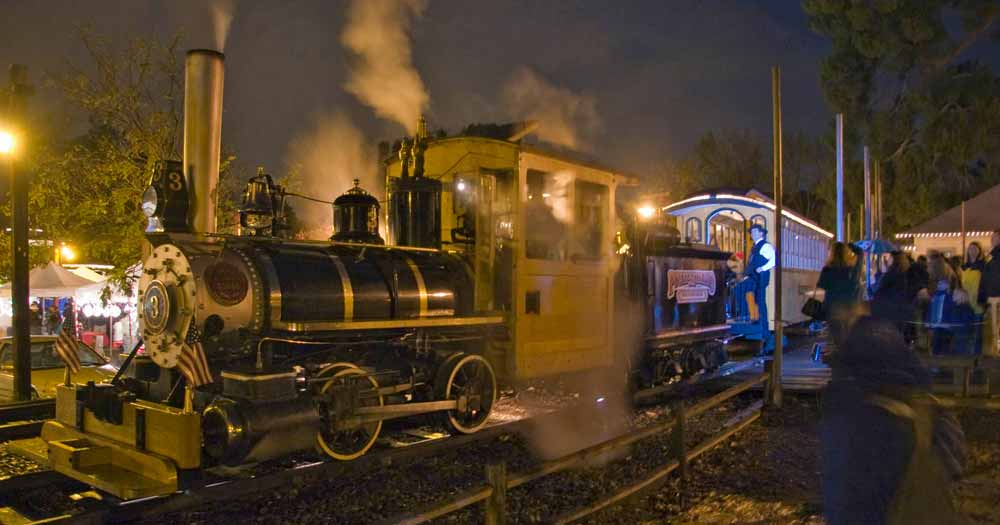 Current Status
After operating for nearly two decades, #3 was taken out of service in 2016 so that its boiler could be replaced. After a 2-year restoration process costing about $360,000, the train came back to service in 2018. Today, #3 operates nine hours a week and is the star attraction at the Poway-Midland Railroad. Check the railroad's website for schedule and ticket information.
California is home to several heritage railroads that allow fans to get up close with trains and nature. In fact, the Shays of Yosemite Sugar Pine Railroad lead passengers around the forest near the national park.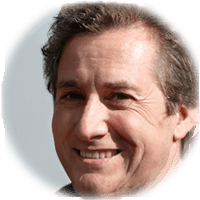 A longtime railfan, Bob enjoys the research that goes into his articles. He is knowledgeable on many railroad topics and enjoys learning about new topics. You can get a hold of Bob at his email link below.